As the holiday season fast approaches, family, friends and loved ones are once again on the hunt to find the perfect gift to fit under that Christmas tree in your living room that is guaranteed to light up the faces of our loved ones. So to help you bring that glow here is a little gift list for parents, spouses and anyone dating an engineering student guaranteed to bring on that smile you so cherish.
Gift for Engineering Students
Engineering Formulas 7th Edition Book
Ask any first-year engineering student about the most helpful text book he or she has come across and at least 50% of students will list the Engineering Formulas in their top 3. The book's usefulness is due to it being an encyclopedia of engineering knowledge that can be used by every student regardless of your department/course of study.
The book which is packed with theories, definitions, and Formulas covering binomial theorem, thermodynamics, etc. costs approximately $30.
4 Channels RC Helicopter or Drone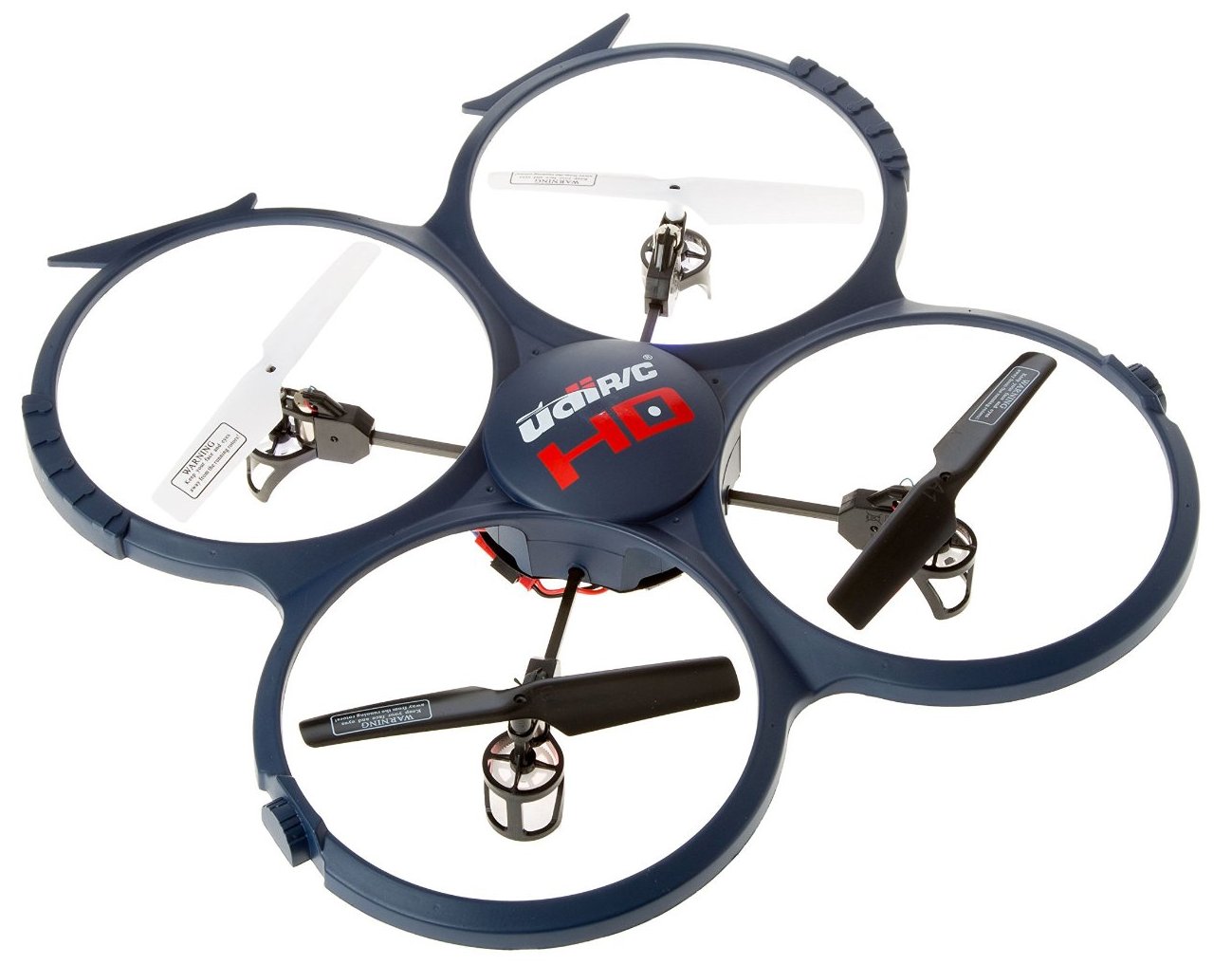 The drones are here to stay. And believe it or not having a drone is on every engineer's wish list. The 4 channels RC helicopter serves this need without putting a dent in your pocket. This is a mini drone equipped with a rechargeable battery, Wi-Fi controlled and provides a first person camera view all at the affordable price of $70- $200. Note that they are basically built for first-time drone users and might not be suitable for enthusiasts who have had more experiences using one or is a collector.
Engineer's Cheat Sheet T-shirts
Depending on how your loyalties lie,–with the student or the school's malpractice board, this T-shirt could either be a good gift or a curse.
The Engineers Cheats shirt as the name signifies is a print shirt filled with engineering concepts, the ideas and solutions that could prove useful to an engineering student sitting for an exam. Not surprising, it comes at a barely affordable cost.
Messograf Caliper Pen
This is a multi-purpose instrument equipped with the necessary features to handle measurements while also doubling as a writing pen. The instrument is solidly built with steel and finished with a durable pen at its tip. The Messograf is a valuable resource for any engineering student and it costs approximately $23.
Stainless Steel 16 OZ Travel Tumbler Mug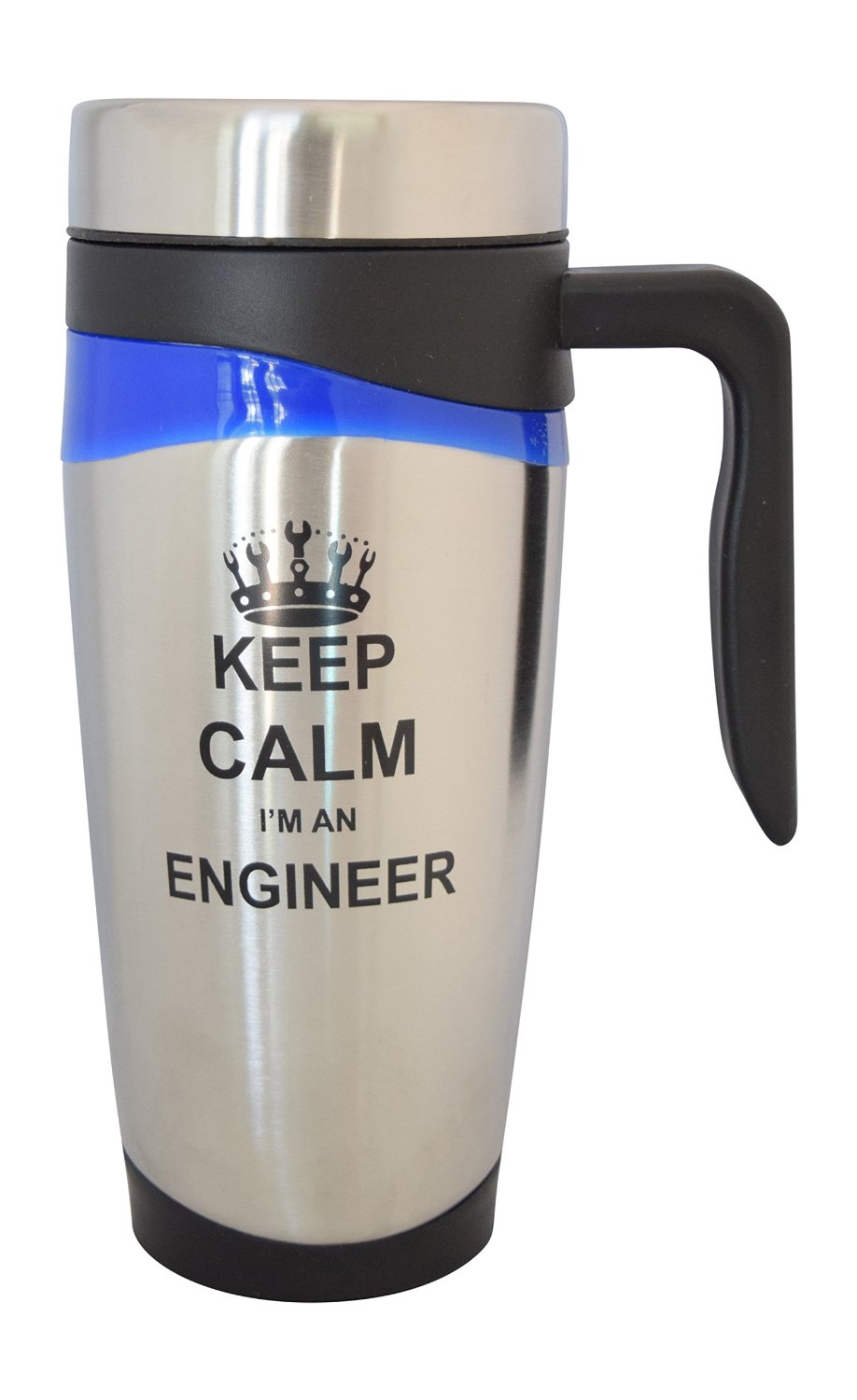 The rugged duties associated with being an engineering student or a full blooded engineer usually comes with its own rigors and a good mug of coffee or Tea could be the perfect remedy for a stressful day. This makes the Travel Tumbler Mug a good gift for engineers who are always on the road. At about $27 you would be getting more than you bargained for.

DCI Matte Black Powder Coated Metal Mathematics Blackboard Pop Quiz Clock
As far as engineering watches go, the Mathematics Blackboard Pop is at the top of the pyramid. This cerebral watch is designed with mathematical problems which must be solved before one is able to tell the time.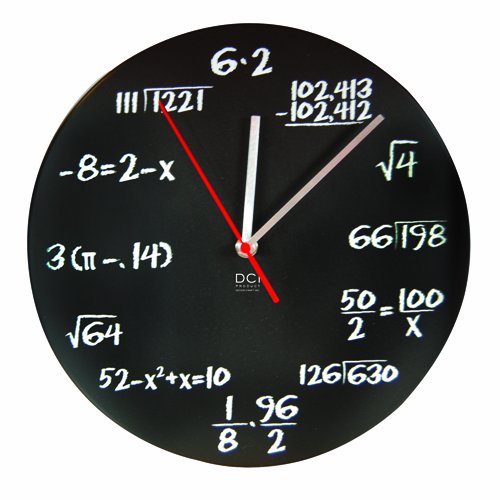 It is equipped with mathematical questions serving as its hour symbols or markers.
It is a thoughtful gift for any engineering student. You could light up the faces of your loved ones.
 A Quality Desk Chair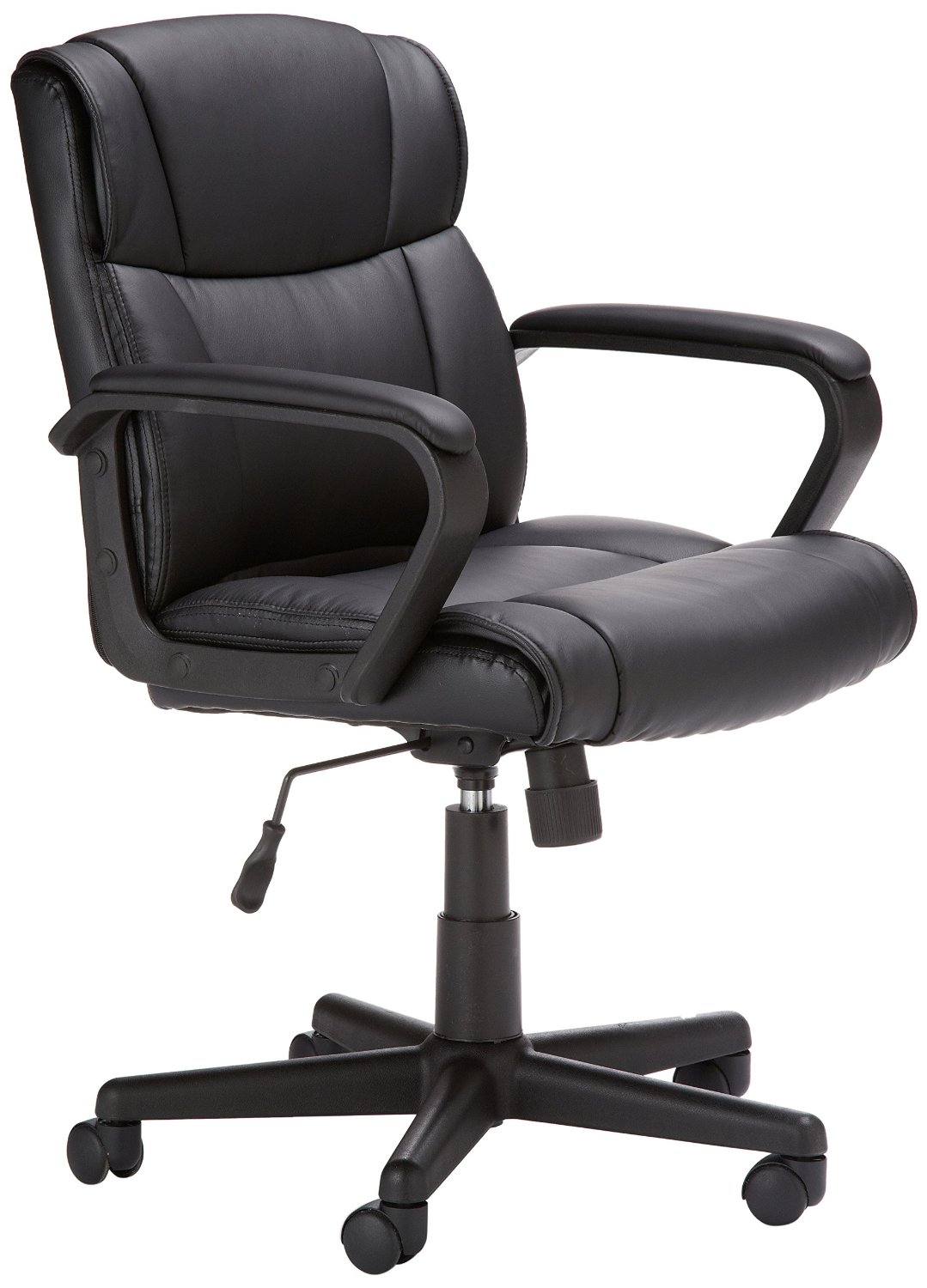 Everyone could do with a solid desk chair, and for people–students–who allegedly spend most of their studying, having a good chair is a must. So when purchasing one as a gift, it is important to do some research on his or her study patterns and needs. For students who work with computer-aided design software, a comfortable office chair with adjustable back support should be considered while for programmers who also spend long hours in front of a desk, desk chairs with comfortable arm and back rests coupled with cup holders is the way to go.
The pricing of these items varies depending on what features you choose to add but a good desk chair shouldn't cost you more than $100 to $200.
Raspberry Pi or Arduino Uno Board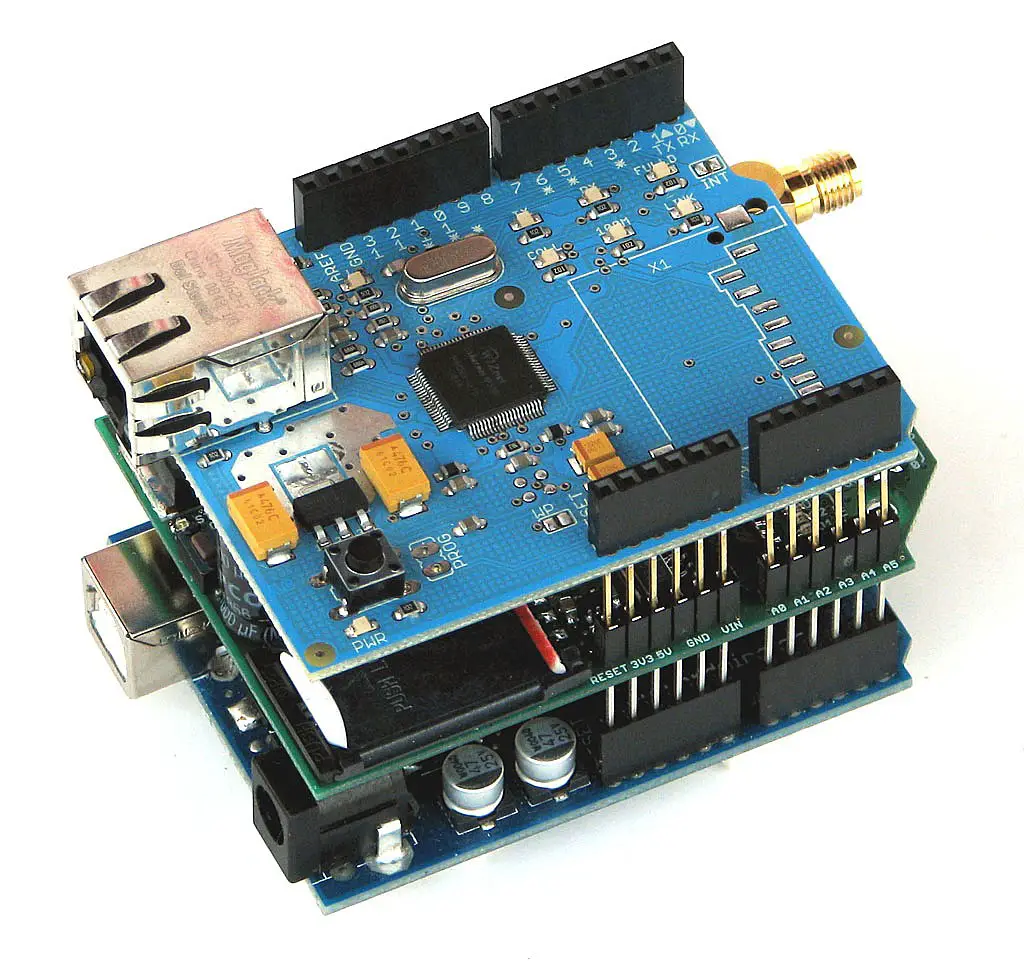 For electrical, electronics and computer engineering students, a microcontroller would be a gift you would be proud to hand over to individuals from these groups. The Arduino Uno board is a small, affordable microcontroller for beginners that comes with a supportive community for its user to share ideas, receive ideas and customize his or her board to meet specific needs. The Raspberry Pi also provides the same user opportunities as the Uno board.
In terms of pricing, you could purchase an Arduino Uno board for $17-20 while the Raspberry Pi cost a little bit more at $25.
LEGO
Dating a mechanical engineering student? Then look no further than purchasing the LEGO-Technic 42009 Mobile Crane MKII.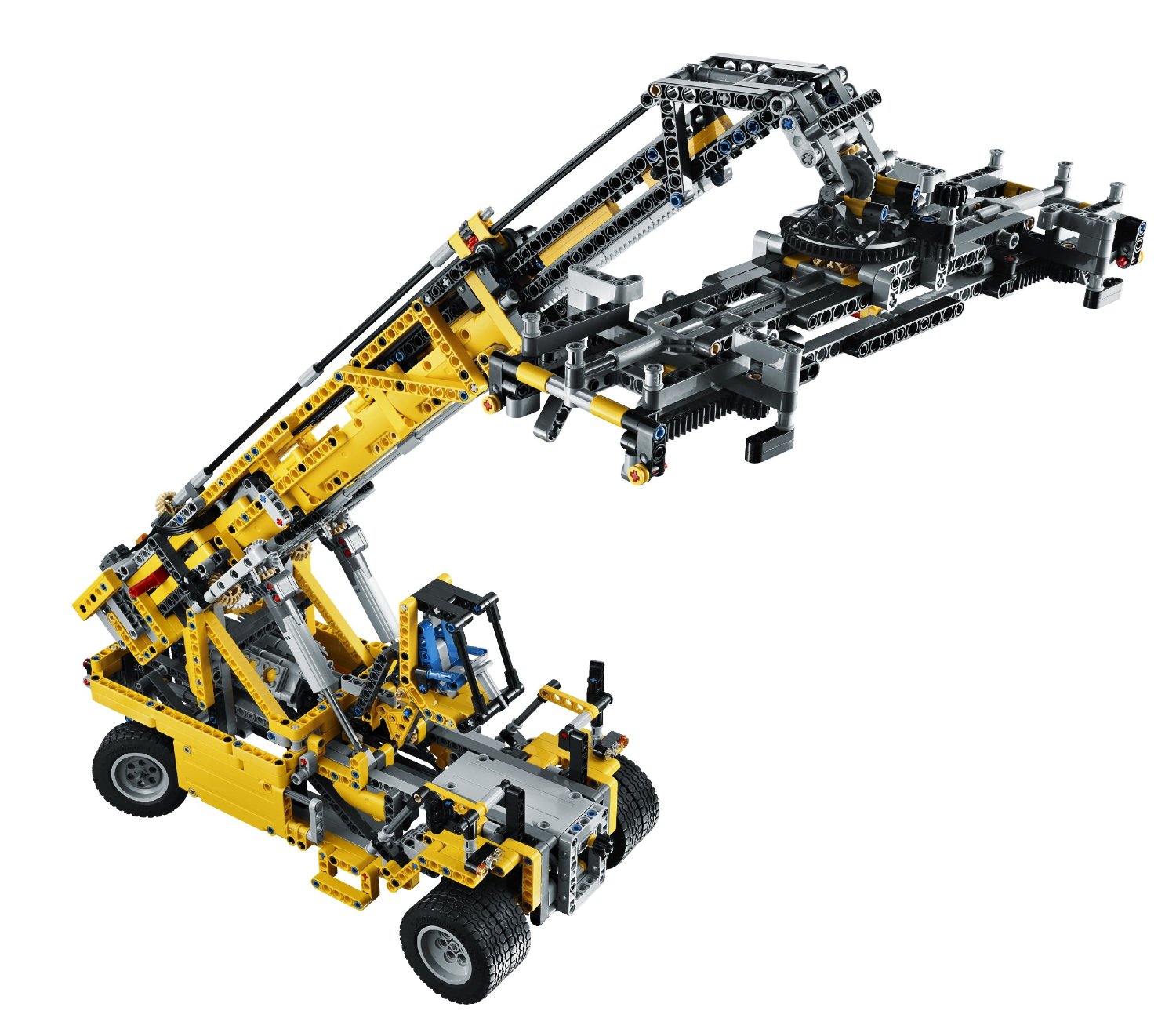 I know most of us may think LEGOs are toys for little kids but more advanced versions of LEGOs are now available on the market. The Technic Mobile which provides the tools and features to build both a truck and a very detailed crane which will challenge the mind and task even the best student's component assembling skills. Depending on your financial capabilities, this gift may either cost you a little or not at all financially. The entire package can be considered a bargain.
Desk Lamp
Anytime you hear or read about a student 'burning the night oil', the picture which immediately springs to mind is that of a hard-working student slouched at his or her reading desk with a halo, cast by a desk lamp' illuminating the way.
A rechargeable desk lamp is a great accessory to the engineering student who will definitely go through the process of reading or completing a lab project through the night at one stage of his schooling life. This makes a desk lamp a viable gift for engineers. A durable one could be purchased for less than $50.
Digital Calipers
Measurement and instrumentation play a key role in the learning path of every engineer and the use of digital clippers plays its own path in this subject matter. Clippers are measuring instruments used by engineers to measure cutting space, size, and distance.

You can purchase this instrument, which will definitely prove helpful to an engineering student at approximately $18 to $25 on amazon or eBay.
Android Tablet
Traditionally, tablets or phablets with extensive features—processors, display, RAM size, VGAs, GPUs etc.—do not come cheaply but there are still affordable as well as customizable Android tablets out there that you could consider purchasing. The NVIDIA Shield Tablet K1, Nexus 7, Samsung Galaxy Tab Pro 8.4 are very good options, the Asus Zen Pad 8.0 takes the price for its solid features and affordable pricing.
The Asus is designed with an 8-inch IPS LCD screen, a quad-core Intel Atom Z3560 processor running at 1.8 GHz with 2GB of RAM which makes it a good machine for computer graphics and design work. At about $120, you will be getting your loved one a portable and solid smart device for rugged use.
Self-balancing Segway
I'm sure by now; we all must have seen someone riding a techie looking device with two wheels down the mall, at work or in a public park. The self-balancing Segway or hover boards are the new cool and getting an engineering student thus item will definitely be the highest of his or her holiday.

Segways come in varying size designs and build but they all have one unifying feature which is their cost. The average Segway while been a great gift may cost you between $350 to a thousand dollars. But what is money compared to that bright smile your gift inspires on the face of a loved one?
Embroidered ornaments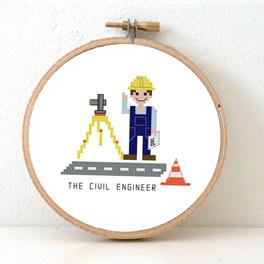 This embroidered ornament is a good creative gift for engineers. With a collection of 100+ different professions, Studio Koekoek has a design for everyone, including these cute Civil Engineer kits"
The DIY kits are about 30 USD and include all the materials you need to make these pieces of art. The kits are suitable for beginners so you don't need an engineering degree to make them.
For those with limited time – they also offer a custom cross stitch service – a completed piece of art costs about 80 USD. "