In the spirit of giving, this article will provide tips on the best gifts you can consider giving to a loved one practicing the admirable profession of engineering.
The following paragraphs will provide an outline of some of the gifts we believe prospective engineers would definitely appreciate due to their use in the various engineering fields. Also, to make your task easier, the potential gifts on this list will be categorized according to the recipients' field of study. So here is the list.
Timely Gifts for Electrical and Electronics Engineers
First and foremost, it is important to understand that electrical and electronics engineers design and troubleshoot electrical components, control systems, and electronic schematics among other tasks during their working years both on and off the field. This makes it important to consider the following gifts:

A touch-screen laptop
The Lenovo Y50 is a mid-range laptop that has the required specifications and ruggedness to serve as a workstation for your engineering friend. This mid-range computer comes with good display resolution, a touch screen, and enough memory size to support the installation of engineering software—Matlab, PSpice, SolidWorks, etc.—which he or she will make use of throughout their professional career.

Estes 1491 Taser Rocket Launch Set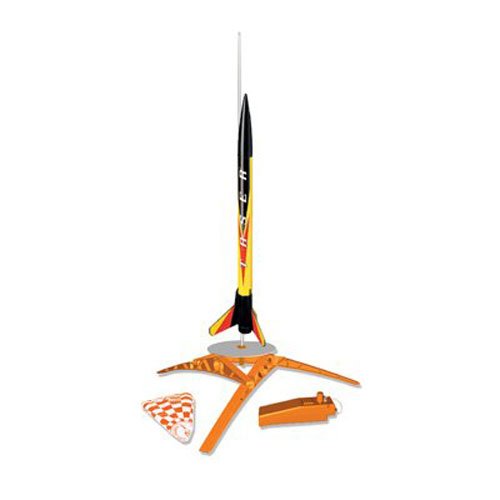 For the 'handy' engineer who loves building things and learning about the mechanisms and technology that drives an invention, purchasing the Estes rocket set which must be put together before been made to fly should be view as a suitable gift for engineering students. The time it takes to get the set working will bring joy to his or her heart that you were striving for.

Great Minds Puzzles
The great mind puzzle set is made up of 5 puzzle pieces that are designed to stimulate the mind and get the user to think as well as understand the psyche behind some of the greatest engineering minds who built lasting legacies for their inventions through the ages. Here, the engineer will learn more about Thomas Edison's light filament, Michael Faraday's magnetic field, etc. It enables one to learn about engineering and history simultaneously.

The Electrical Engineer Travel Mug
The travel mug is a coffee or any beverage holder designed with a glossy exterior surface covered with engineering nuggets of information which may include formulas or schematic designs. Good knowledge of the engineer's peculiarities can also provide you with the information needed to design customized engineering concepts that will definitely help the user.

Inspirational Gifts for Systems and Computer Engineers
The work pattern of the average systems and computer engineering practitioner is quite similar and it consists of using programming languages, understanding the concept of artificial intelligence and robotics or the building of intelligent models throughout their careers. Therefore, here are some gifts engineers in these fields we see as inspirational.

OWI Robotic Arm Edge
The best way to become a guru in robotic design is by applying what is been thought in a real-world setting so one can see the capabilities of the knowledge acquired in real-time. The OWI robotic arm is one kit that allows you to learn more about component assemblage, teaches the laws of robotics and sees how these laws work on the application. This should be considered an inspirational engineering gift for it inspires the user to develop more advanced robots to help with personal tasks.

Ideal Amaze n Marbles Set
Developing a hobby with the ability to divert your thought process from your engineering pursuits is one way to stay motivated throughout the years spent working on purely engineering pursuits. This tool is one that allows engineers to dab into the satisfying field of woodworking through the creation of wooden mazes using the pieces made available in each set. So for those looking to entertain their engineering buddy, the Amaze n Marbles set is a good gift.

The Zen Ball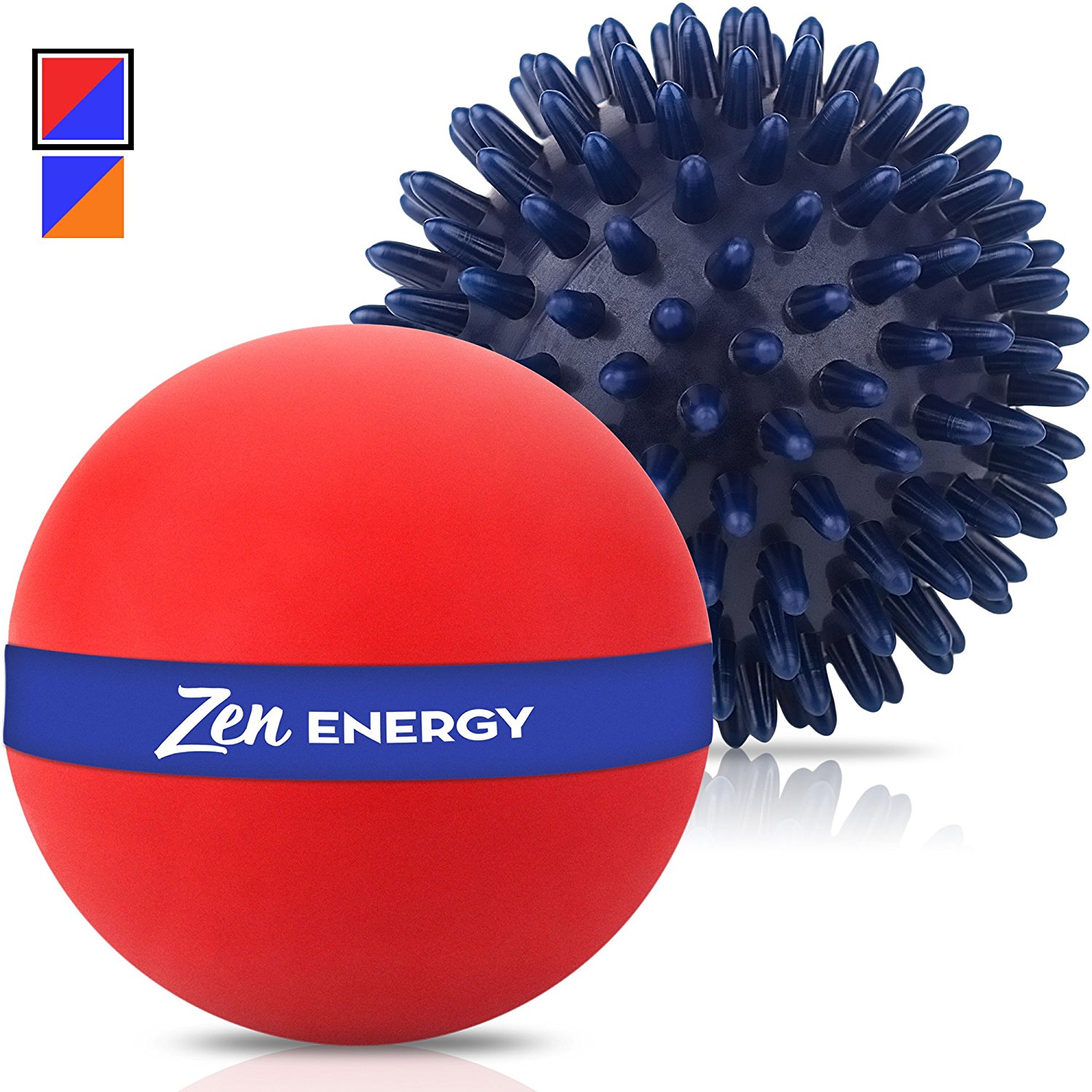 The use of the brain's left hemisphere all day can be quite stressful which makes it important for engineers to sometimes focus on another task that eases their workload. The Zen ball—which consists of a hollow ball and drumming stick—is a tool that allows one to achieve harmony through casual drumming. This Buddhist tool should be viewed as a Zen gift for engineers.

Zipboard Retractable Whiteboard
When programming, the need to write algorithms or equations on a physical surface in order to troubleshoot bugs or any problems that may occur during the brainstorming may occur. And here is where the gift of your retractable whiteboard will come in. The Zipboard whiteboard is a good gift for engineers and it can be reused time and time again for it old writings can simply be wiped off.

An Ergonomic Mouse
An ergonomic mouse should be considered as one of the best gifts you could give to any engineer that spends a lot of time working with a mouse in front of a computer. Although some work must be done—such as knowing the student's grip pattern—before purchasing the mouse, it is important to note that this gift will drastically reduce the possibility of repetitive strain injuries occurring to the user.
Thoughtful Gifts for Mechanical Engineers
The field of mechanical engineering is one that covers the development of components in order to build a mechanical device. These engineers also scrutinize mechanical parts to understand how they function. Therefore, here are some gifts you should consider purchasing for engineers who fall into this category.

Engino Mechanical Cams and Cranks
This educational kit is a system that comprises multiple components that can be assembled to build diverse types of cranks and cams which are used in the mechanics and construction industry. Purchasing this kit as a gift for a mechanical engineer will serve as a real-time educational material for learning about cams and cranks can convert reciprocal motion into linear motion. Therefore its consideration as a thoughtful gift for an engineer.

Thames and Komos Remote Control Machines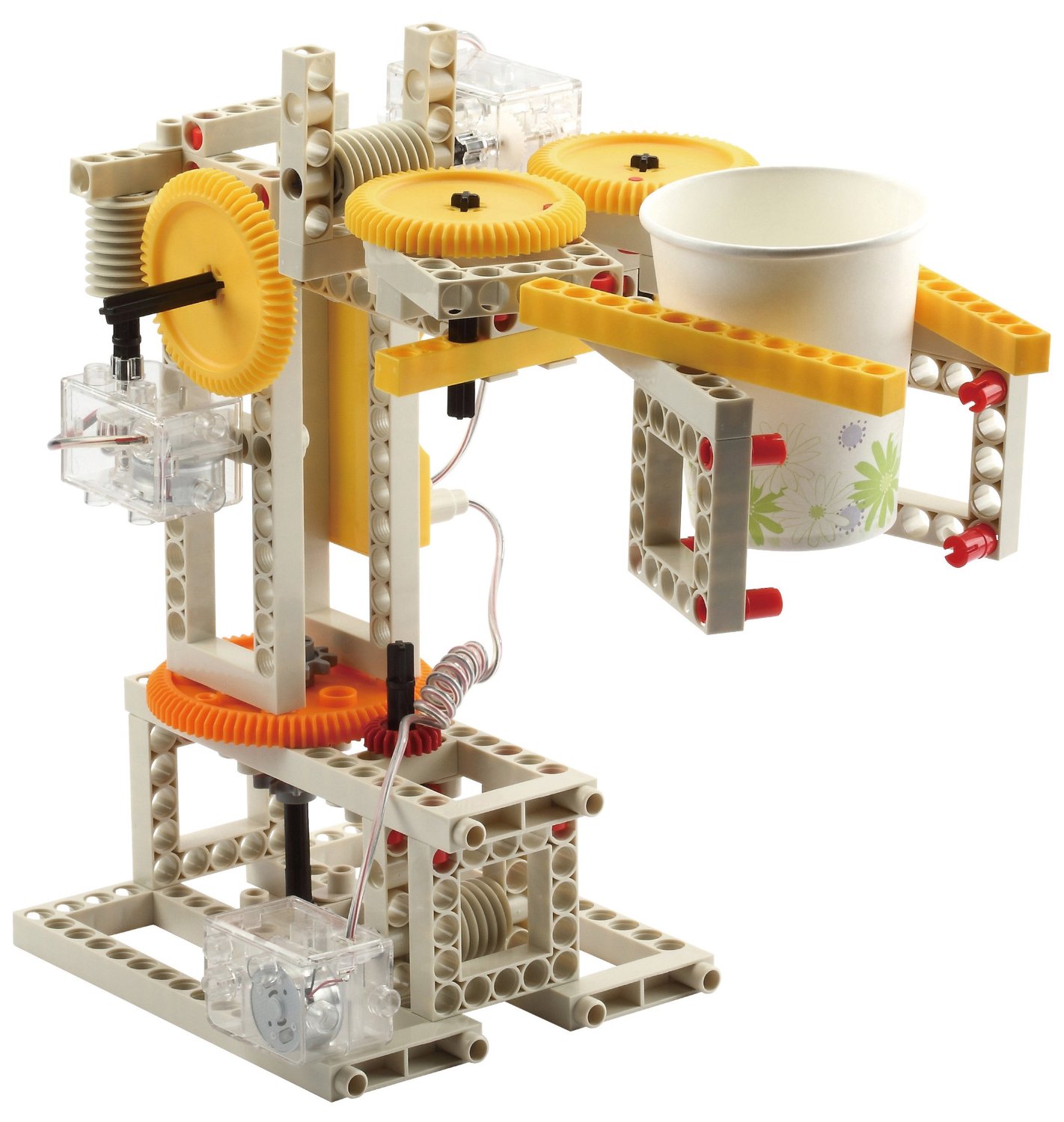 Is your family or friend interested in building vehicles and other moving machines? Then encouraging him or her by purchasing the remote control machine kit is a small step in getting them on that part. The kit consists of mechanical components and plastic models that can be put to use for designing diverse miniature vehicles for domestic use. The kit also teaches the user about programming vehicles for it enables one program the designed vehicles to move in certain trajectories.

Hanz Inventor Kit
The inventor kit consists of multiple components—plastic beams, wheels, brain pieces, etc.—which can together be used to design multiple mechanical or structural models according to the user's level of creativity. The Hanz inventor should be considered as a good gift for a mechanical engineer due to its ability to inspire creative thought in its user. With the kit, users can develop desktop holders with wheels or skyscrapers according to their inspiration.

DIY Metallic Desk Tidy
The ability of an engineer to remain focused and organized when working on projects is quite important to the success of the undertaken projects. The DIY metallic desk tidy is one such gift you should consider giving to your child or spouse who has had problems with organizing his or her workspace.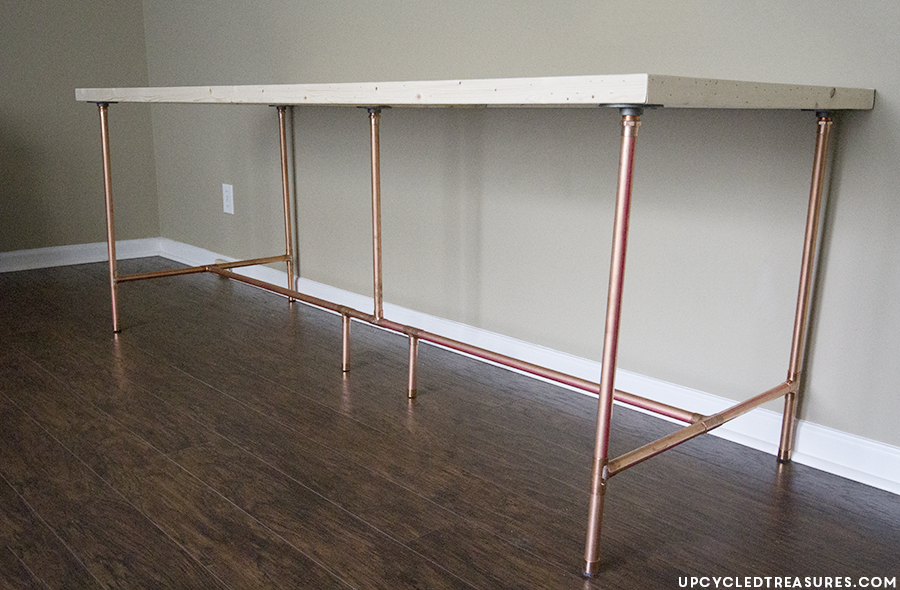 Another sturdy gift that can enhance an engineer's workspace as well as aid his or her organizational skill is the copper pipe desk. The copper pipe desk is a solid working table that should be purchased for mechanical engineers to enable them to handle strenuous projects that need a solid base for their successful completion.
Interesting Gift for Civil Engineers
The field of civil engineering places its focus on constructing structures and other infrastructures for human use as well as other commercial activities. Therefore the average civil engineer will appreciate tools that help carry out structural design and inspire creative thinking on-the-go as well as in school. So here are some gift items you should consider.

A good tablet
A good tablet is just the perfect smart device a civil engineer would need to work when designing structural models or scrutinizing architectural plans on the road. You should consider the Nexus Marlin for it runs on an Android operating system which is considered as the premier OS by CAD developers. There purchasing this Nexus tablet will enable the user to have access to a plethora of civil engineering tools and his or her remote workspace regardless of their location.

Tabletop Scentilizer
The average civil engineer spends a multitude of time working and accomplishing tasks from the comfort of a table or workstation. Therefore, it is quite important to make the workstation as comfortable as ever for the user. And this is where your gift of a tabletop sterilizer would be useful. The centralizer serves as a tool for creating the right ambiance for a work station thereby easing the stress of working long hours at a single go.

Magnetic Desktop-Set
Working with multiple paper clips, drawing instruments and management tools made out of metal is a staple of the civil engineering field. Therefore, the need to keep these items—which can be quite small in some cases—is important for the overall working process the civil engineer goes through. The magnetic desktop set is a set of furniture pieces that can help keep the area organized for they come equipped with magnetic tops that keep metallic items stuck in vicinities where the user can easily assess them. Thereby, making it a gift to consider for civil engineers who draw and create cardboard models on their worktable.

Cubebot Puzzle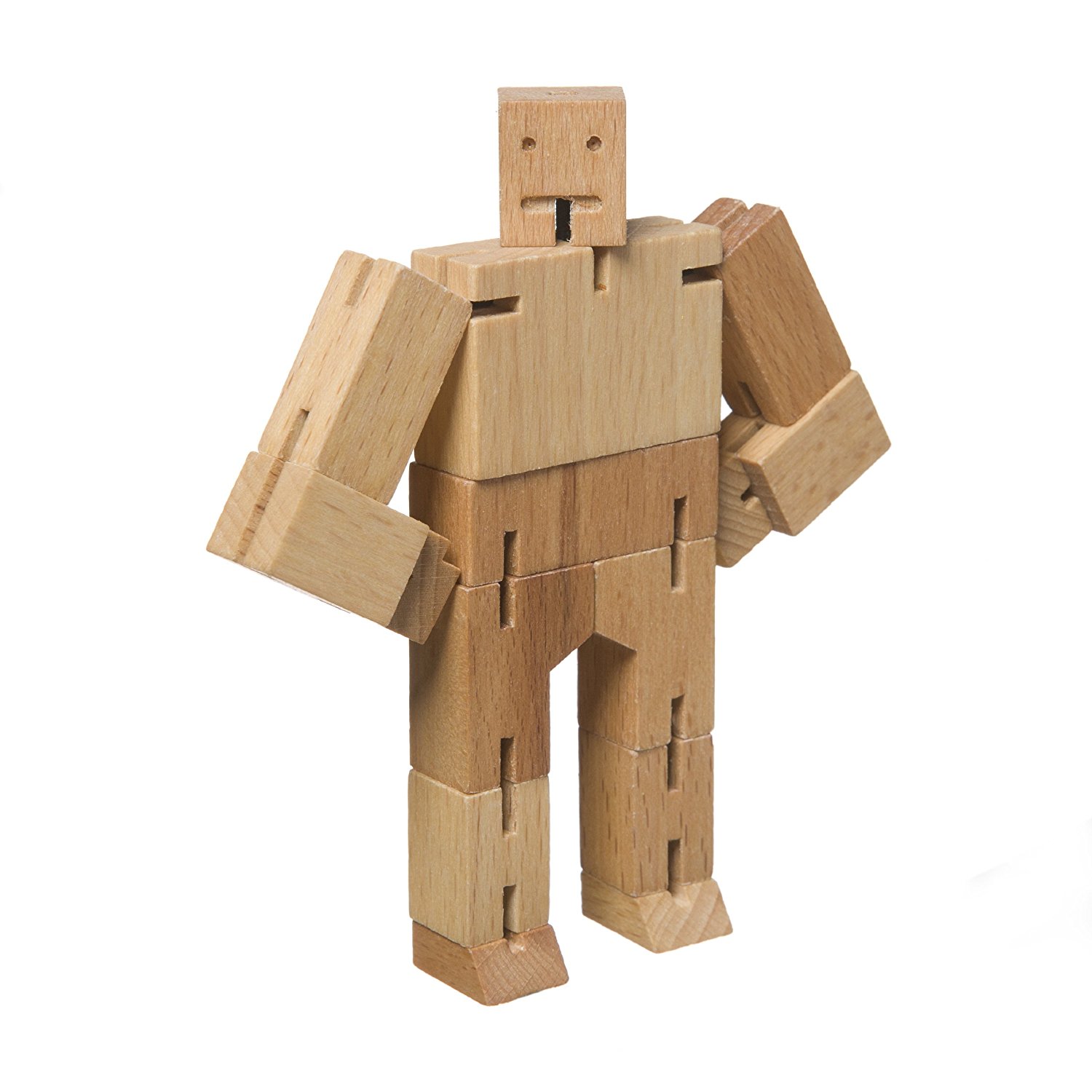 The need to relax and take some time off playing with recreational tools is one that has been recognized by a psychologist as a good way to stimulate the brain of workaholics. Civil engineering projects have the ability to turn professionals into workaholics due to the large scope of work they encompass. So why not purchase a cube bot puzzle which allows the user to build wooden robots and other creative items when unwinding from educational work?

Engineers' Field Bag
Of all the professional categories of engineering, civil engineers are saddled with responsibilities that ensure they spend a lot of time working on-site and in places with different topography. Therefore, the civil engineer must be prepared for any eventuality and the field bag is a gift that can help him or her do that. The average field bag comes in a comfortable size and spots hundreds of pockets and openings which can be used for storing engineering equipment and food items for sustenance simultaneously. Therefore purchasing an engineering field bag is one gift item you should consider for engineering students who spend the majority of their time outdoors.
Final words
So here we come to the end of the exceptional gift items you should consider purchasing for that family member or friend who is currently going through the rigors of working as an engineer. Here we attempted to break down the gifts into categories so that you can purchase one tailored to fit the need of the recipient.
It is also important to note that most of these items can be easily gotten at your local malls or online with ease. Lastly, in terms of cost, we have ensured to include affordable yet thoughtful items throughout each section of our list. So do not hesitate to take some inspirations directly from here.