As a 3D printing enthusiast or hobbyist with kids, it is no stretch to guess that you are either interested in bringing your young ones into the printing fold or they themselves are interested in learning about why it brings you so much joy. So how does one go about teaching kids—in the 8 to 13 age bracket—without sounding too technical or a tad boring?
One does this by leaning towards more practical lessons using whatever 3D printing device you have while reducing the theoretical or oral tutorials you crammed during your own learning process. For kids love active learning processes and would willingly participate in additive manufacturing activities where they are able to actually see the objects to be built or currently being built.
So what are 3D Printing Devices?
3D printing devices or tools are the instruments used to carry out the actual printing exercise. There are two major 3D printing devices out there and they are:
The 3D Printer: this is a printing device equipped with the ability to build 3-dimensional objects from materials such as plastic, ceramic and metal.
3D printing pen: this is a pen shaped 3D printer which can be used to draw 3D models or objects but unlike the 3D printer, it prints with basically plastic materials.
Before going into more details on how to get your kids to participate in your next project, I think it's quite important we weight the pros of getting children to invest their time in additive manufacturing. Some of the benefits include:
Encouraging Hands-on Learning: if you are one of those dads or moms whom right believe that playing tennis on a Nintendo WII has nothing to do with learning to work with ones' hands, then introducing your kids to 3D printing should be considered. For it consists of actually crafting and working with both hand and mind to build something real
Develop Real-world Skill Sets: when a kid successfully manufactures a toy via 3D printing, you can be rest assured that the kid has learnt the basics of design, manufacturing and the toil everyone has to go through to create anything worthwhile. This teaches them patience, creativity and self-sufficiency.
Introducing a Career Path: the 3D printing process encompasses a lot of professional fields, craft and business operations. A 3D printing enthusiast generally flirts with architecture, graphics design, animation, manufacturing, robotics, engineering etc. which could definitely introduce a kid to a field he or she might love and build a career from in the nearest future.
Choosing between a 3D Printer and a 3D Printing Pen for Your Kids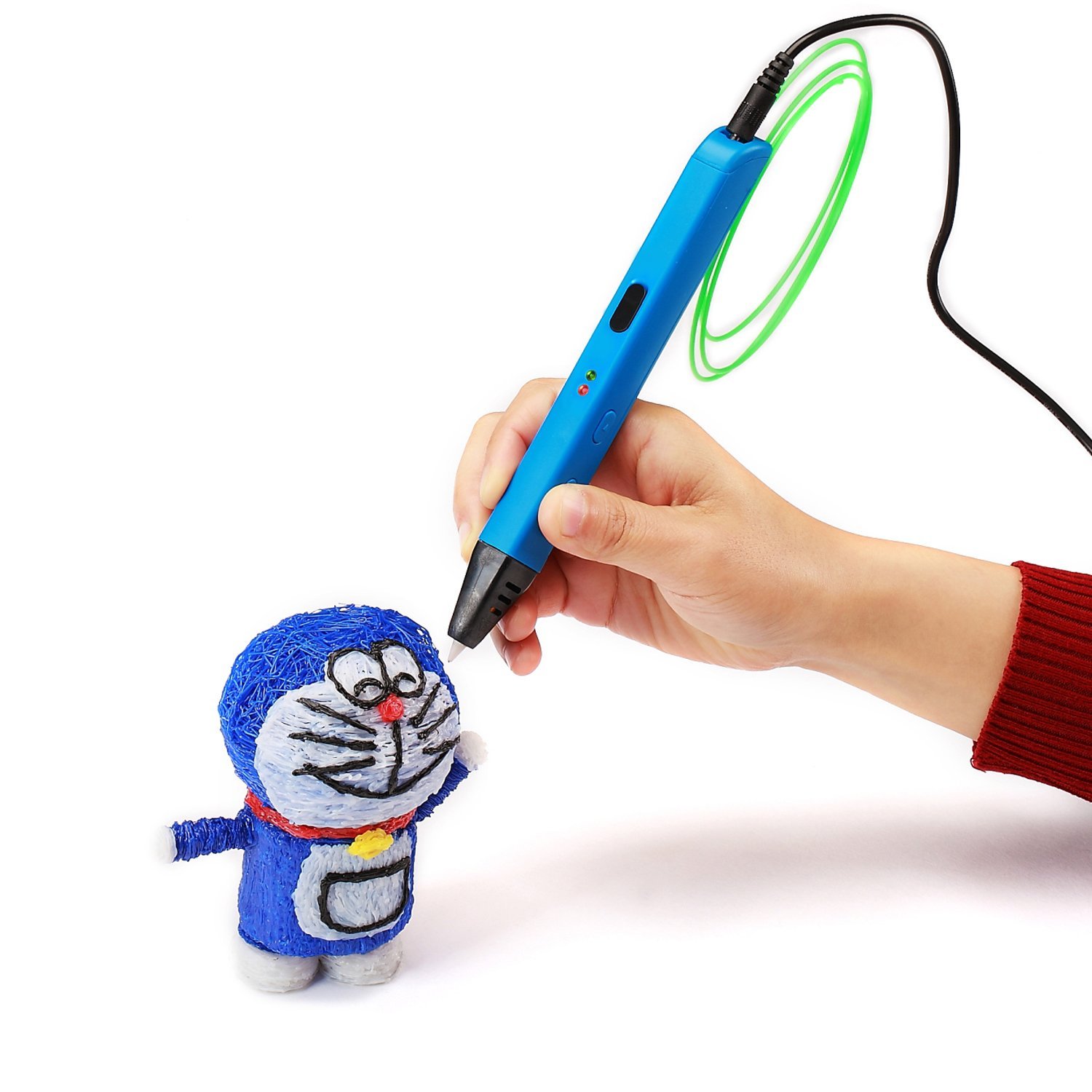 Now the benefits have been discussed, the next step is choosing the perfect tool or device for teaching your kids how to participate in additive manufacturing. As expected, the choice is between a 3D printer and a printing pen. So to do justice to comparing both devices, certain criteria will be used to measure both options. This is to help you make more informed decisions before introducing your kid to these devices.
User Safety: the first criteria to consider is the user's safety since the choice between 3D printers or printing pen is aimed at kids. Here, the focus will be placed on temperature and how hot a device gets as well as the possibility of accidents occurring.
Ease of Use: the learning difficulty associated with each printing device also plays an important role when teaching 3D printing techniques to kids.
Material Cost: the cost of printing materials fluctuate according to the material chosen. Therefore your budget would be taken into consideration to avoid waste.
Printing Accuracy: everyone who takes on additive manufacturing does this with the hope of accurately designing 3D models that can be applied to practical use. Therefore, printing accuracy will play its part in this comparison.
User Safety: 3D Printer or a 3D Printing Pen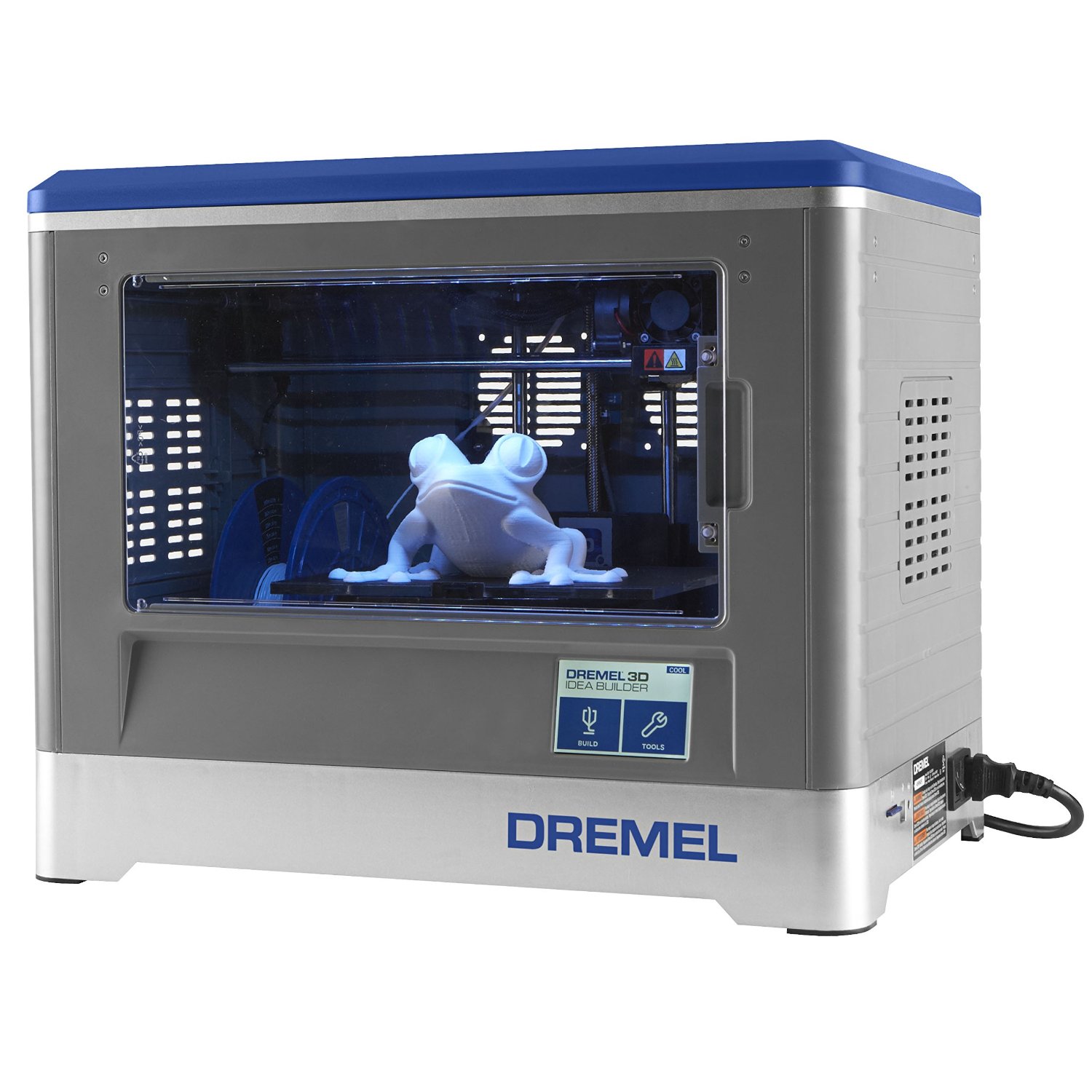 The average 3D printer is box-shaped and is built with a combination of hard plastic and metal parts to form the entire structure. And like all printing machines, it makes use of a heating mechanism to cure or fuse printing materials to form a 3D object.
Here, it is important to note that there are no inherent dangers from using a 3D printer according to set specifications but the plastic external surface of a printing machine can heat up to 120 degrees while its metal surface heats up to 300 degree Celsius when in use.
As for the average 3D printing pen, its heating mechanism produces between 160 to 250 degrees of heat while its external surface doesn't get hotter than 100 degrees. It also comes with specifications which state that kids under 8, shouldn't make use of the printing pen. Here we recommend the printing pen for kids above 8 years old and the 3D printer for kids above the ages of 12.
Ease of Use: 3D Printer or the Printing Pen
Although each device comes with a set of instructional manual, the learning curve associated with each still varies to a very large extent. For the 3D printer, first-time users need to learn about computer aided design or using a 3D scanner, the intricacies of slicing and importing codes to the printer as well as working with its features and settings during the printing process.
In sharp contrast, the learning process associated with a 3D printing pen is less steep, users have to simply learn how to feed the pen, its flow speed and temperature settings before executing projects. Therefore, the 3D printing pen favors younger audiences and the need for fast learning while the printer is built for a more advanced audience.
Material Cost: 3D Printer or the Printing Pen
The average domestic 3D printer works with multiple printing materials for it has the power to fuse them, while the printing pen is more limited as they function basically with plastic feed. The cost of purchasing ABS or PLA Filament is much less than that for buying metal or ceramic resins. Therefore, when beginning the teaching process, focus should be on using plastic to reduce cost and manage errors before moving to more expensive resins.
Printing Accuracy: 3D Printer or the Printing Pen
As stated earlier, the process involved with using a 3D printer are quite extensive due to its ability to accurately print 3D models.
When using a 3D printer, the machine works directly with the digital 3D model inputted thereby ensuring high accuracy. On the other hand, you draw with the 3D printing pen which means your printing process is subject to human flaws, shakes and mistakes which limits accuracy.
In conclusion, the 3D printing pen should be used as the introductory printing device for younger kids just starting out and with time, you can gradually promote your child to modelling with smaller domestic 3D printers like the XYZprinting Da Vincent Jr. With time, practice will make perfect and the need to constantly supervise your kid's printing choices will be eliminated as he or she gradually turns into a pro.
To end up, I will suggest you go and visit these sites where you can download free STL files for your 3D printer.
Related Post: Cool 3D Printing Ideas