3D printing is the new cool. With some plastic materials and a 3D printer, anyone can create virtually anything he or she chooses. But with so much ability to create, comes some mental stagnation in choosing the items to print which will end up being useful to you or anyone you offer the printed item to. So to help you build simple objects which anyone will find useful in time, here are 41 cool things to 3D print next time you pay a visit to your 3D printing workspace.
Free STL-files related posts
Recap. things to 3D print
3D Printing Ideas
A key Holder Shelf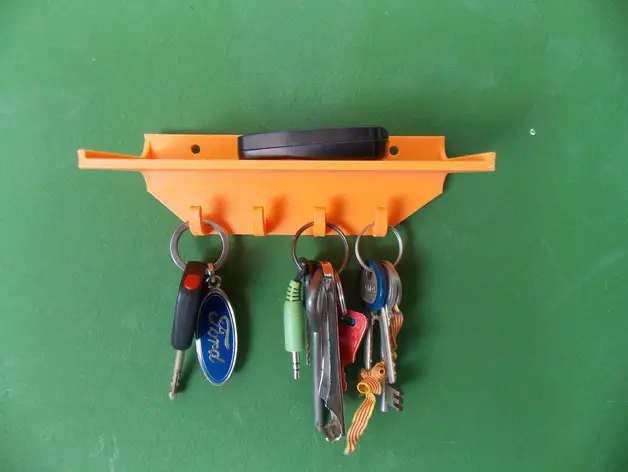 Yes, I know the name sounds funny but wait let me explain this a bit. For those who love items that serve multiple purposes, the key holder shelves consists of two sides; the bottom serving as a key holder which hold multiple keys while the top surface will be flat and stable enough to serve as a shelf. Download the model here.
A USB and SD Card Holder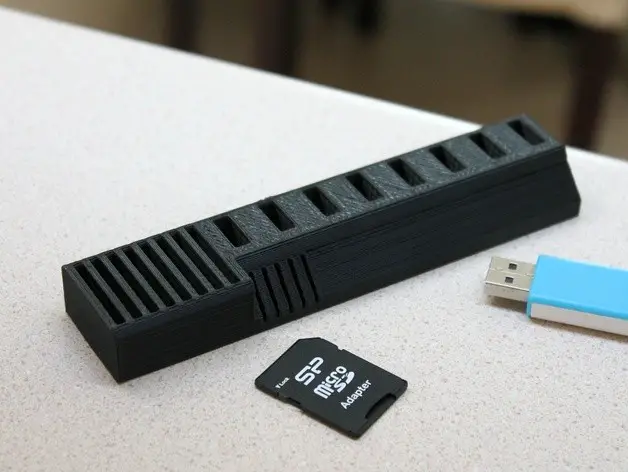 Graphic designers, photographer and anyone who works with multiple storage devices would love a multi-spaced holder with enough space for storing USB devices and SD cards. The multiple spaces are created in varying sizes to accommodate USB sticks and SD cards of varying shapes. Download the STL file.
A Creative Phone Holder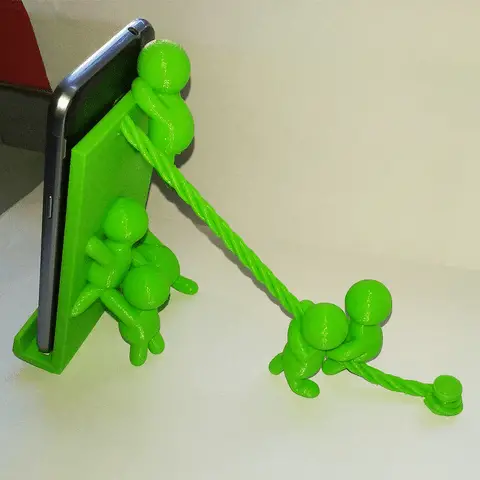 Most 3D printing enthusiasts have considered printing a beautiful phone holder for office use but I can assure you that none of your ideas has come close to this. A gathering of miniature humans or hobbits providing the necessary support needed to keep your phone safe. Download the model.
Wall Mount Hex Pen Holder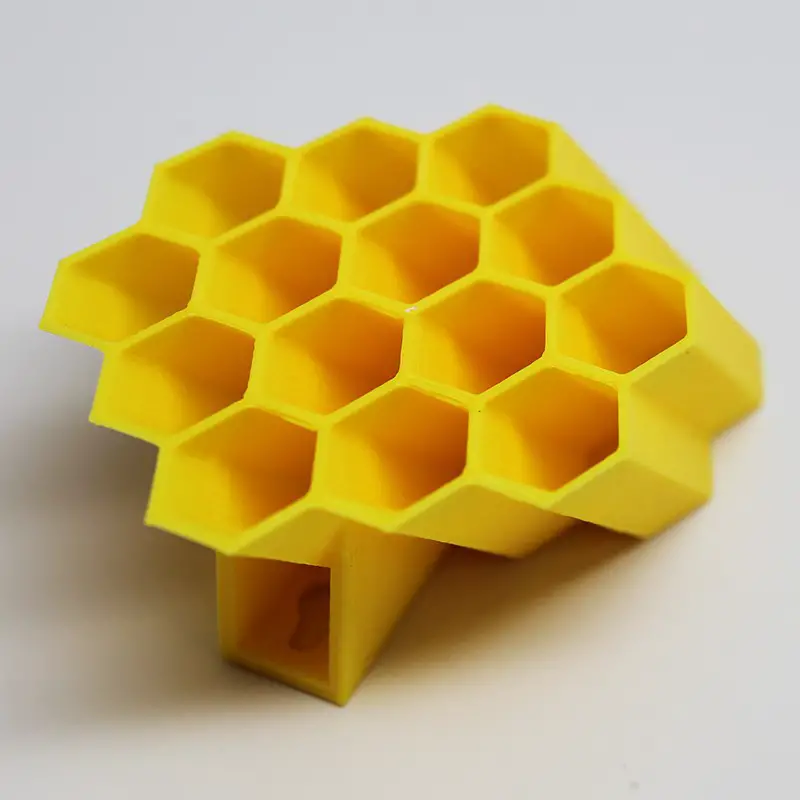 A pen holder that can be hung on the wall of an office cubicle? Sign me up! This idea showcases a creative pen holder designed using the hexagon shape as its inspiration. It includes multiple sections and sizes for your pens and you can employ the use of different colour schemes while printing to add to its beauty. Download the STL file here.
Cable Clip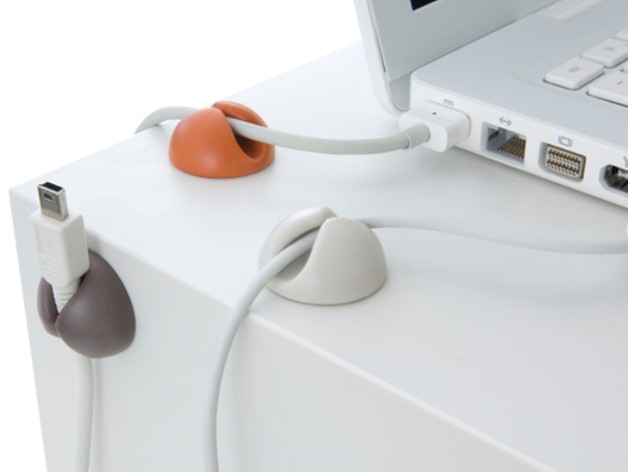 Does your workspace suffer from multiple cables crisscrossing its surface thereby reducing its effectiveness? If yes, then 3D printing these cable clips will help you keep your desktop organized and clear of errant cables. You can also make use of diverse colour schemes to make them look more creative. You can download the model here.
Artisan Soap Dish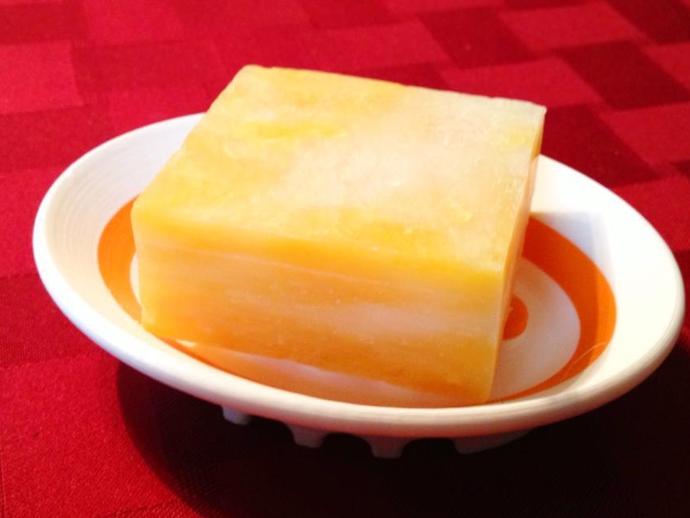 This should be considered as a beautiful gift for your artisan friend who loves experimenting with soap fragrances. It is a beautiful soap dish with protruding knobs designed as a balancing mechanism for your sponge. Download the model.
3D Printed Watering Spout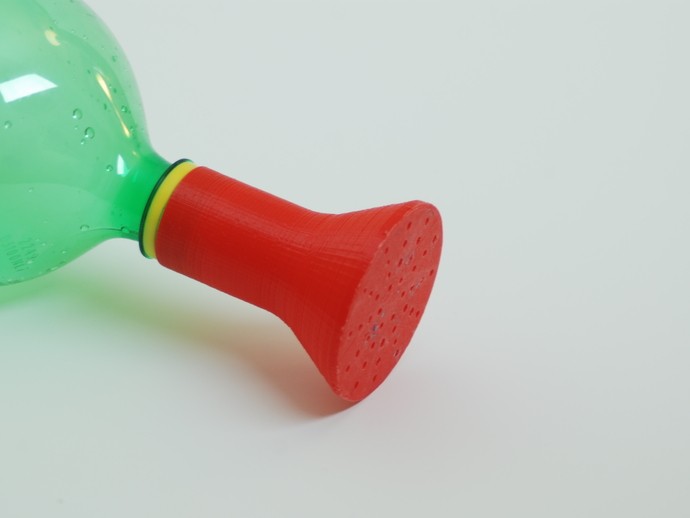 Almost anyone who is a fan of life-hacking would have come across the makeshift bottle spout. 3D printing can help you take this a step further by making your own customised watering spout which will be far thicker and more durable than using plastic soda bottles. download the file.
A Coin Holder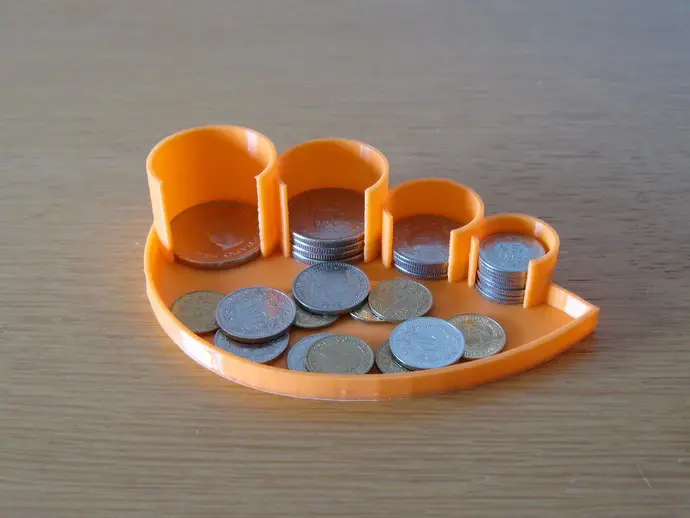 Everyone keeps spare change in his or her homes and the average person generally makes use of an empty jar to do this noble task. But one can take saving coins more organized with the use of this creative plastic coin holder which is definitely a good organizational tool. Download the model.
3D Printed Cylindrical Battery Dispenser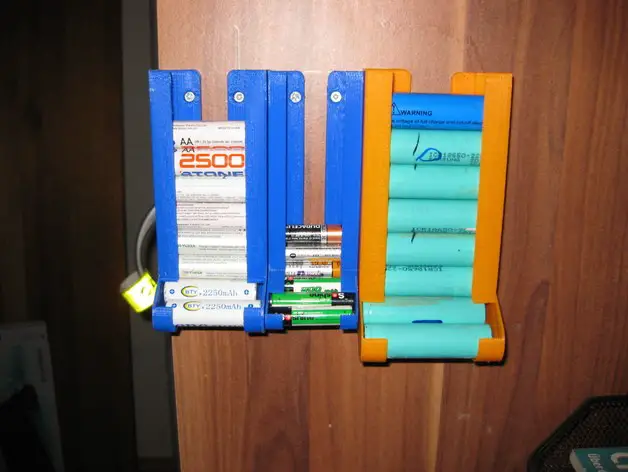 You have heard of the water dispenser, a straw dispenser and other material dispensers but I am quite sure a battery dispenser will be a novelty to you. So why not take advantage of the battery dispenser to rid your home of misplaced batteries as well as to stop your little kids from putting batteries in the mouth. Download the file here.
3D Printed Avengers' iPhone 6 Case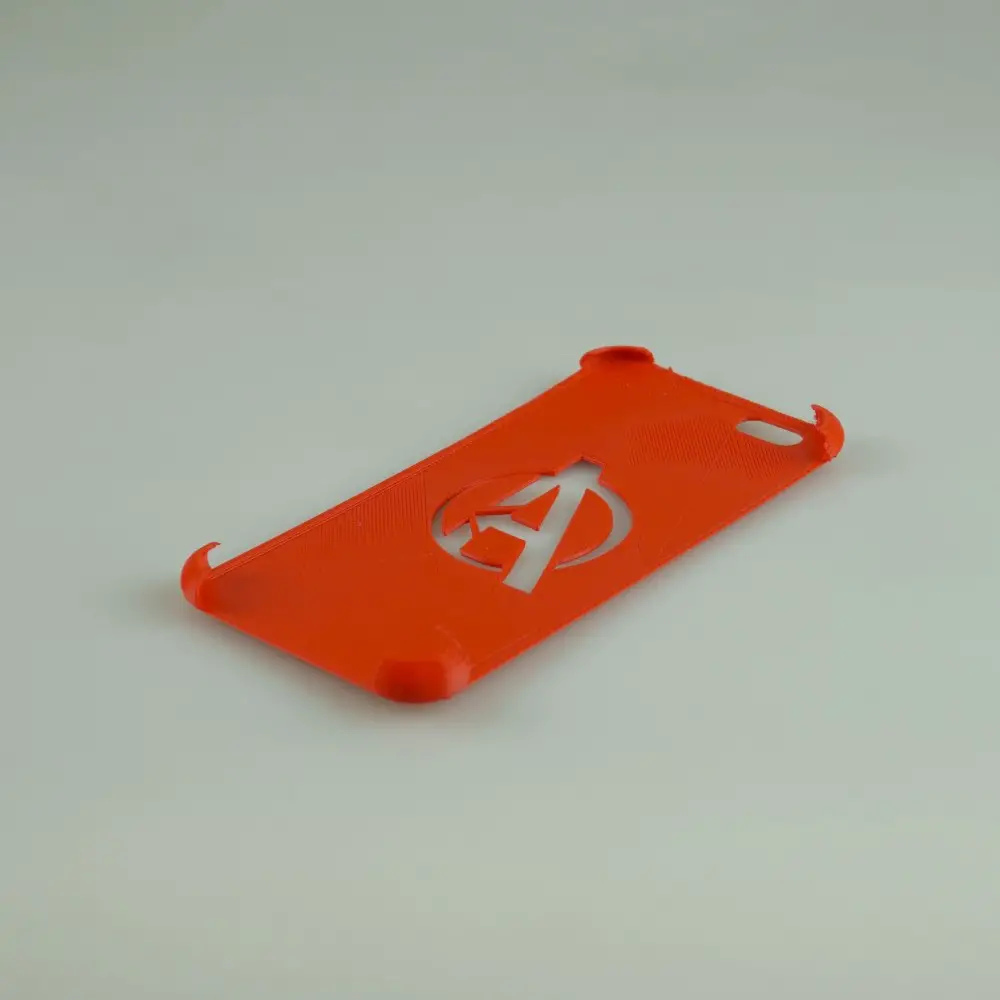 For fans of the iPhone and Marvel's world of Avengers, look no further than this 3D printed iPhone 6 case to showcase where your loyalties lie. 3D Printing with durable material will provide you with a more durable case for long term use. Check the model.
Dog Bowl Water Carrier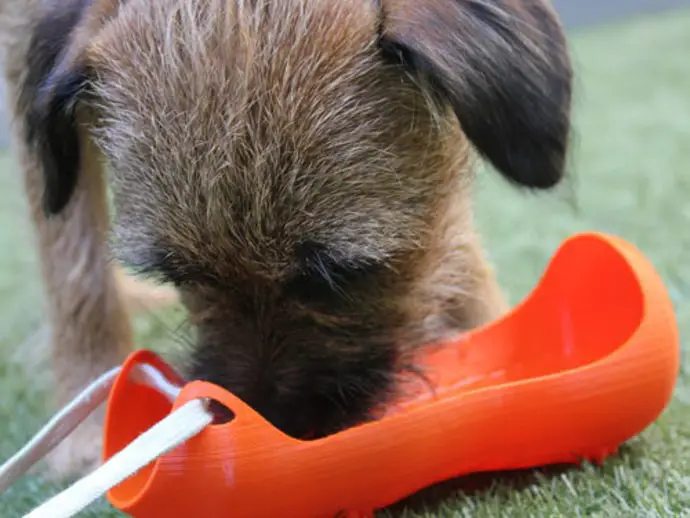 Here is a good gift for dog lovers who will do literary anything to ensure their dogs are comfortable at any period in time. The dog bowl water bottle carrier is a device which you can use on-the-go to provide your dog with the gift of liquid substances without making a mess. Download the model.
Dog Wheelchair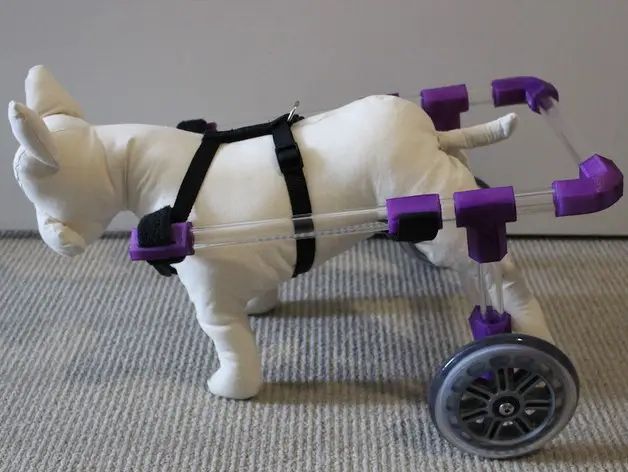 Wheelchairs and orthopaedic tools for physically challenged or recuperating dogs can be quite expensive and this makes the 3D printed dog wheelchair very attractive to dog owners. The wheelchair provides both locomotion and a stable base for dogs and every part of it is 3D printable. Download the model.
Cool Fruit Bowl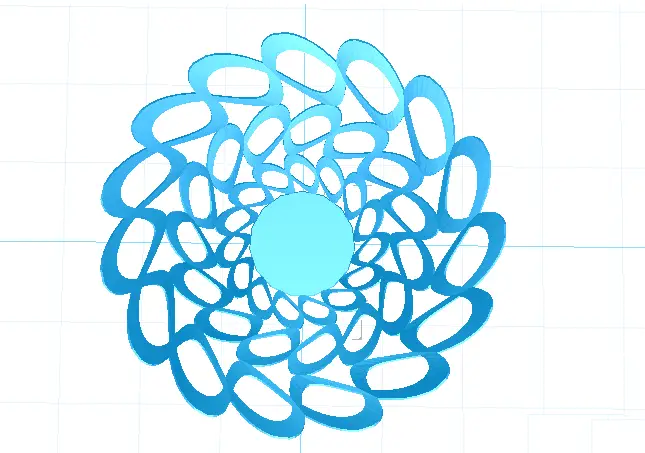 A creative and thoughtful gift for anyone just moving into a new apartment will be this fruit bowl. With the right schematics, 3D printing this aesthetically pleasing fruit bowl will be as easy as a walk in the park. Download the model.
3x AA to D Battery Adapter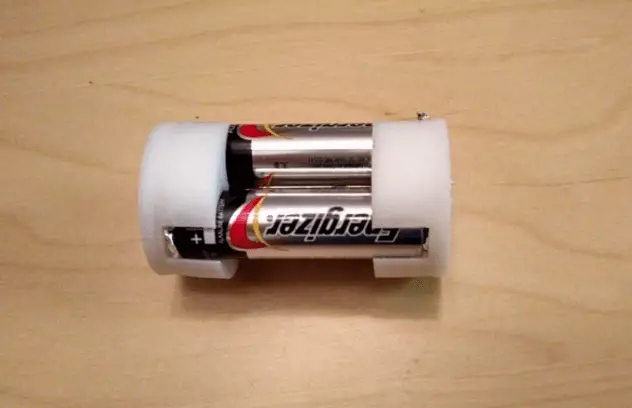 Powering AA batteries to provide the energy of a D cell battery can easily be done with this 3D printed adapter. It can serve as a creative gift to a friend or as a creative idea to a fellow 3D printing enthusiast so he or she can learn more about printing an adaptor. Download this.
Economical Drawers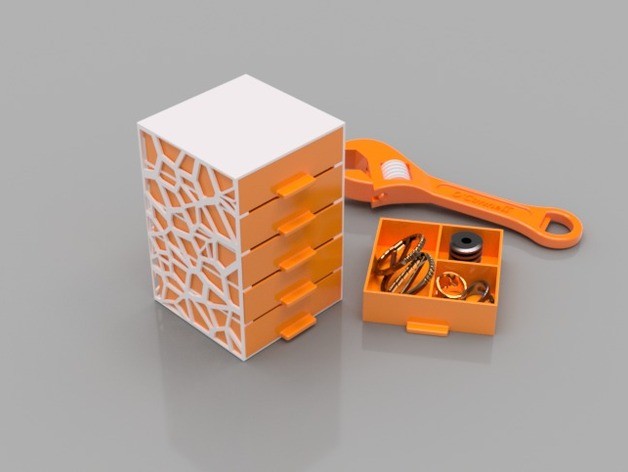 Looking for a creative and aesthetically pleasing drawer? Then these printed drawers will definitely inspire you. This is an economic drawer designed beautifully to take as little space as possible. The sides were printed to exhibit blockchain features and you are also allowed to choose whatever colour suits you best. Download the model.
Tapered Pocket Coin-Op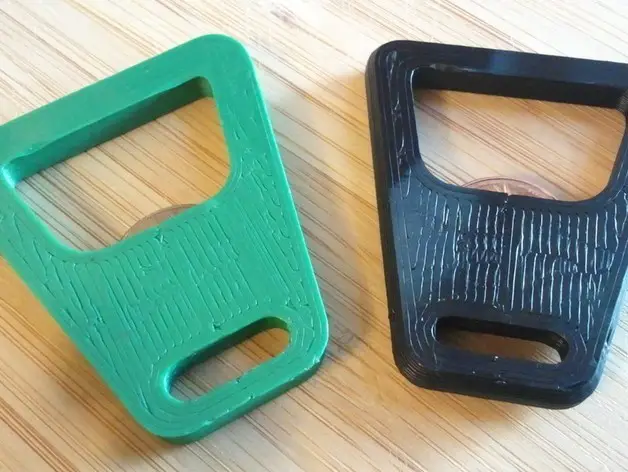 A pocket coin-op is a handy tool that could be needed whenever you go for an outing. Using a 3D printer, you can easily create your own be-spoke coin opener as well as create a key holding space alongside it. Download the model.
The Hive- Stackable Hex Drawers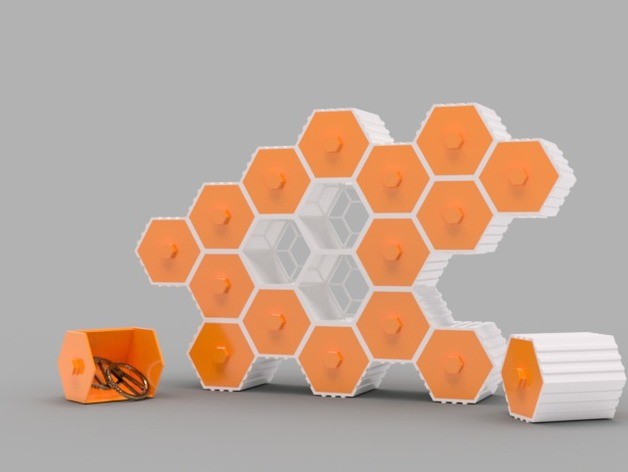 Here is another creative drawer you can 3D print and use personally or give out as a gift. The stackable hex drawer provides the user with multiple pockets for storing small items. Download the thing.
Circuit Board-Bird House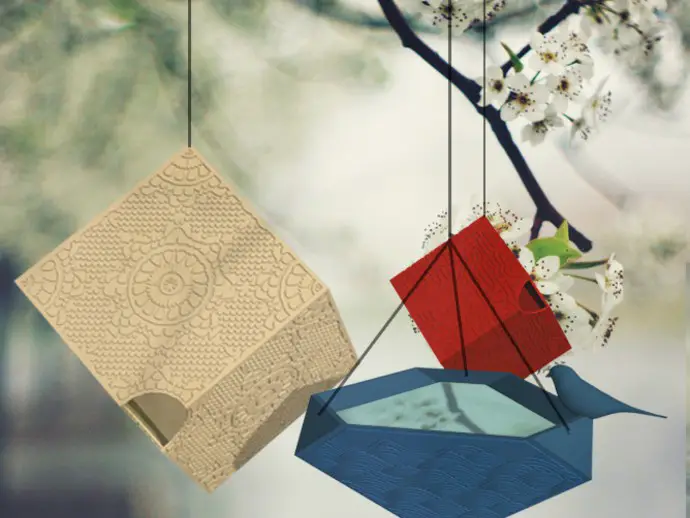 This item is for lovers of bird, nature and everything eco-friendly. The Circuit board birdhouse adds a new spin on the traditional birdhouses by providing birds with beautifully coloured double housing units as well as a communal bath. And yes everything can be 3D printed from scratch. Download the model.
Tool Tray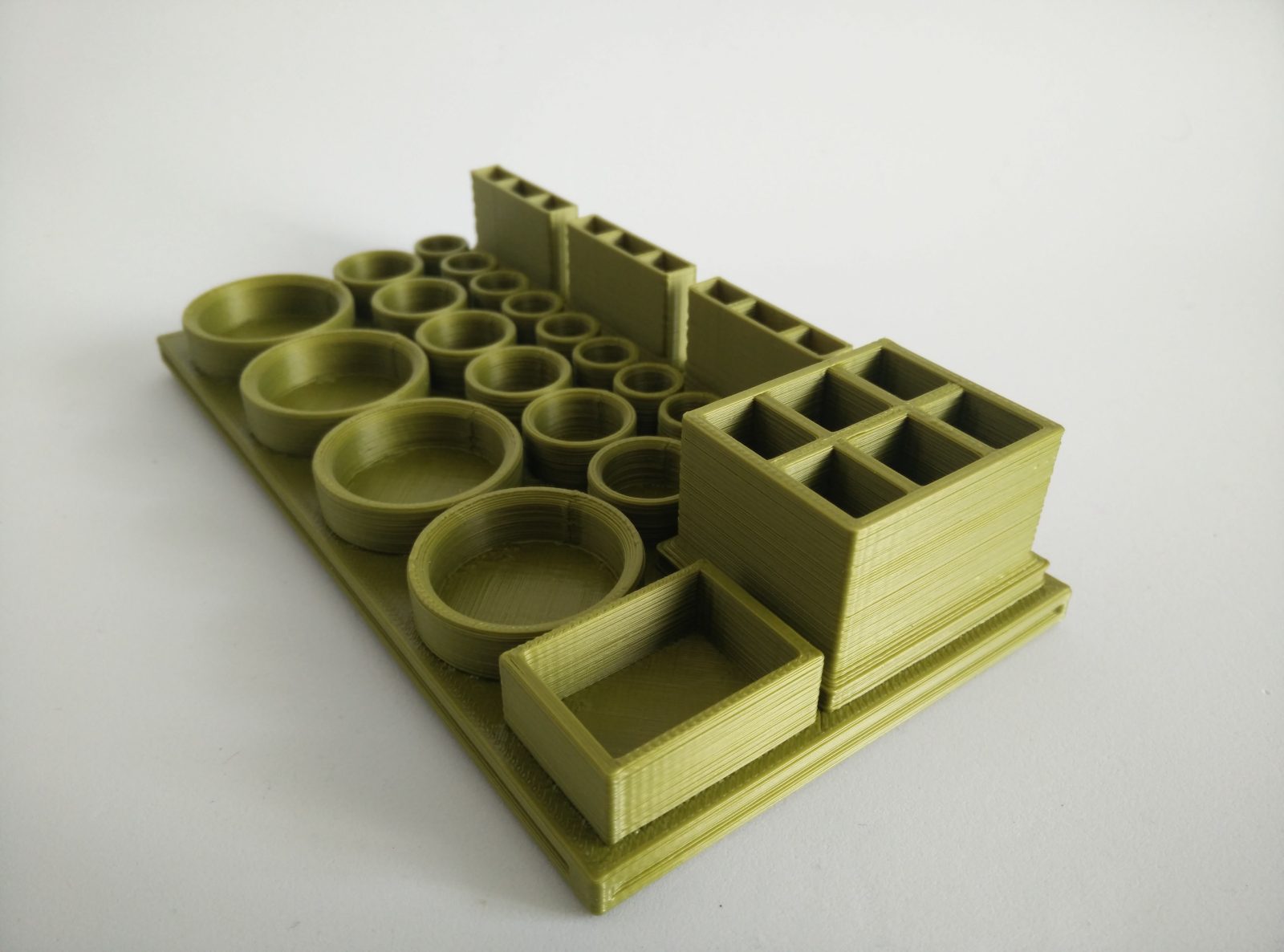 Do you need a multi-purpose tool tray designed with the capacity to hold tools of every type and organise your workspace? The tool tray is a cool item any handy person or a 3D enthusiast must consider 3D printing for themselves. Download the model.
Anti-Mosquito Door Holders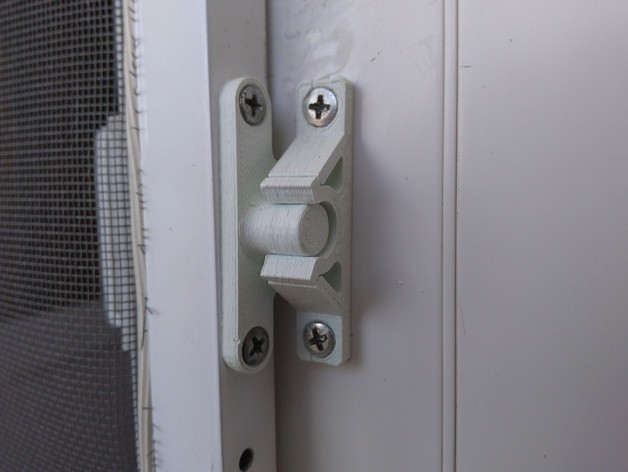 The mosquito door holder is a beautiful and creative way to put door holders and locks on your door. Users can also make use of different coloured materials that either compliment or contrast with the colour of your door. Download the CAD file.
Customizable Coin-Traps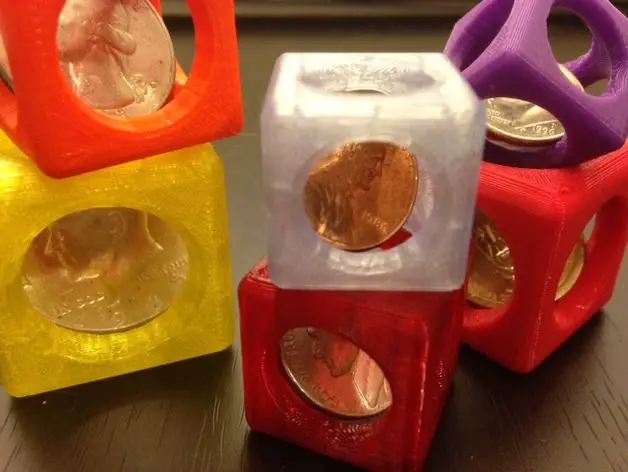 Are you a connoisseur of coins who guides his or her priced coinage jealously? Then this is for you. The coin-traps are beautiful cubic, rhombic and pyramid-shaped holders for your coins. The use of transparent materials also makes them quite attractive to use. Download the model.
Coffee Sleeve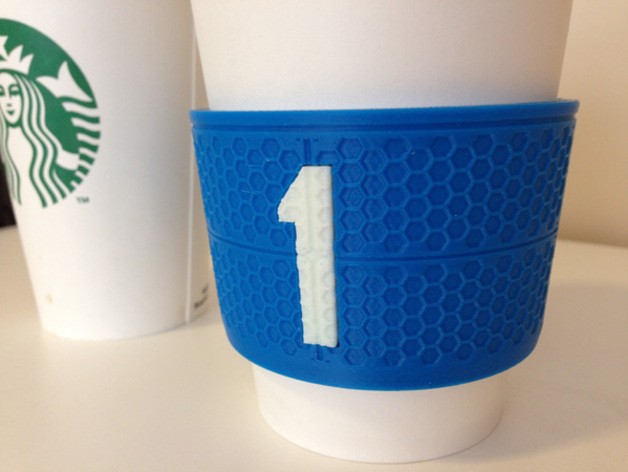 As a coffee lover who survives solely on your daily cup of coffee, these sleeves will provide your hand some comfort from the scalding heat emanating from your coffee cups. Download the model.
Door Stop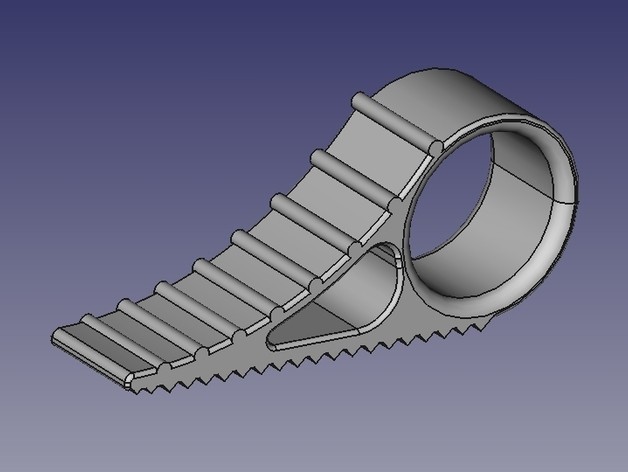 The optimized non-lethal door stop is a device you slip under your door to keep it from moving away from a chosen location. The door stop is non-lethal and designed in such a way that makes slipping under the door quite easy. It also integrates sharp teeth for holding the door's edge. Download the model.
Minecraft Piggy Bank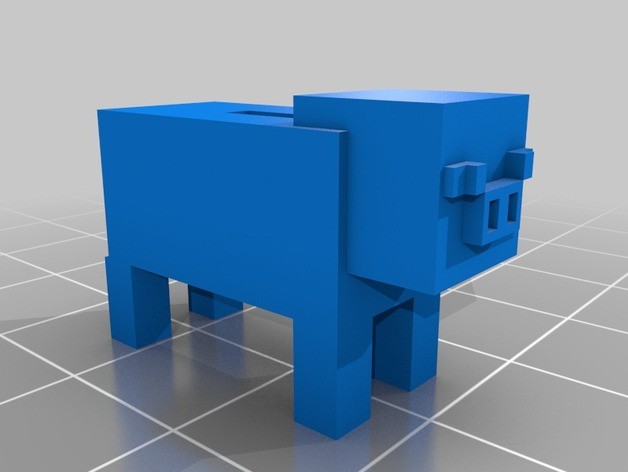 If you are a fan of the 8bit world of Minecraft or have friends who are fans, the Minecraft themed piggy bank is an aesthetically designed piggy bank for storing your change in the house. You can also play with different colour type as the need may arise. You can download the model here.
Matt's Tray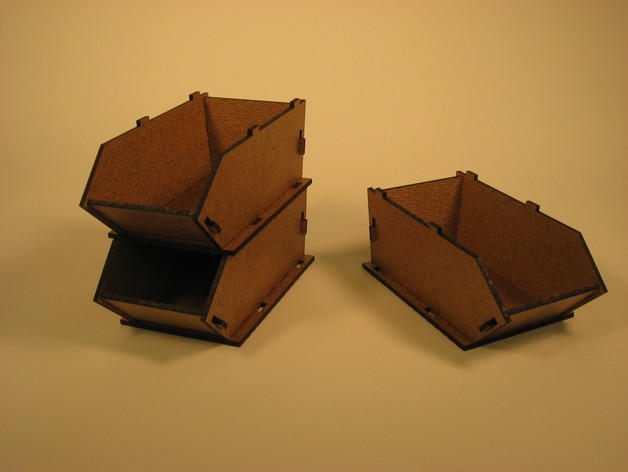 Here are nice trays beautifully defined for carrying items both in a domestic setting and in commercial areas. Matt's tray is made solely from plastic and a 3D printer. You can also make use of differently coloured materials that fit your requirements. Download the model.
Perpetual Desktop Month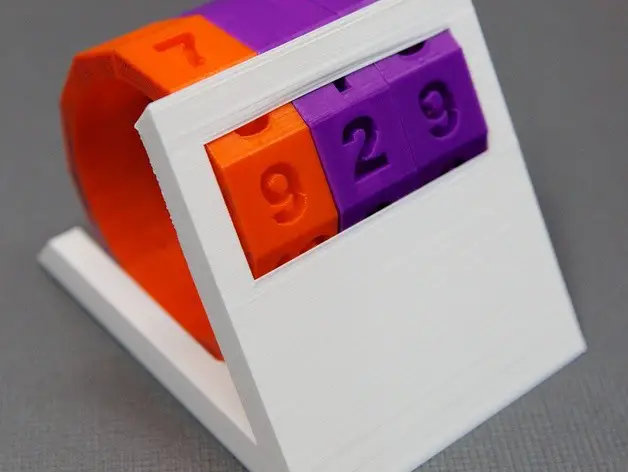 Day Calendar—once in a while, we forget the date and this may affect your productivity and ability to not procrastinate. Although checking the date can also be done with your smart devices, the month-day calendar is a beautiful calendar piece made from plastic. It will help you note the date as well as beautify your desk. Download the model.
A Printed Flower Pot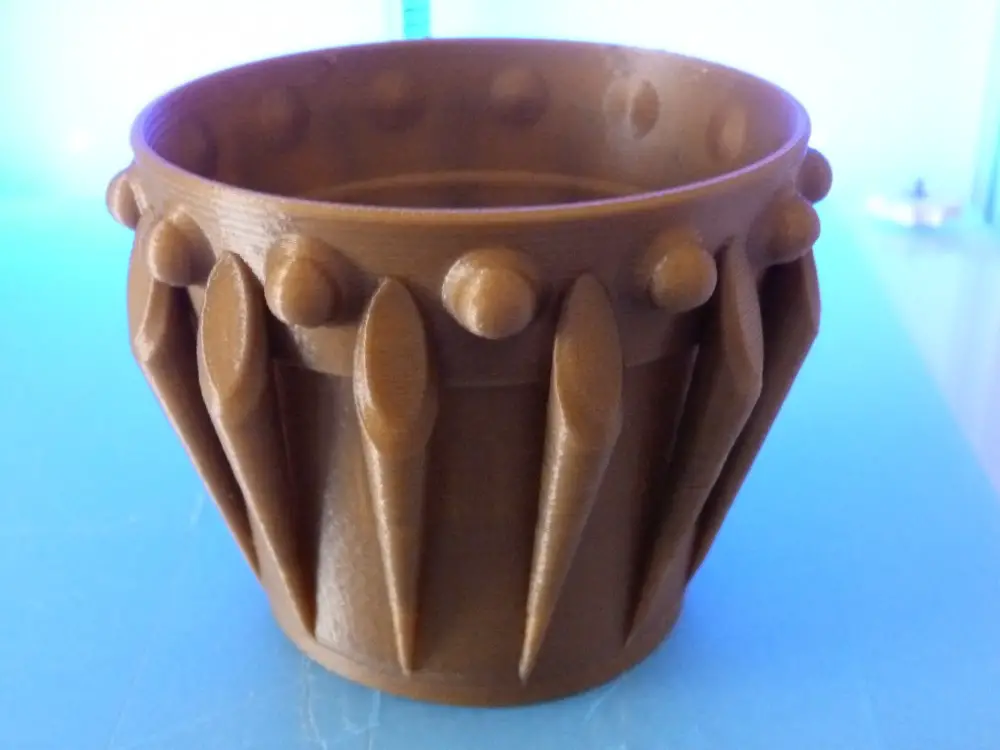 Advances in 3d printing have made it possible for users to develop virtually any object they desire including unique flower pots. Therefore, why not make use of your printer to develop this aesthetically pleasing flower pot for your home use. Download the model.
Four Elements, Fridge Organizer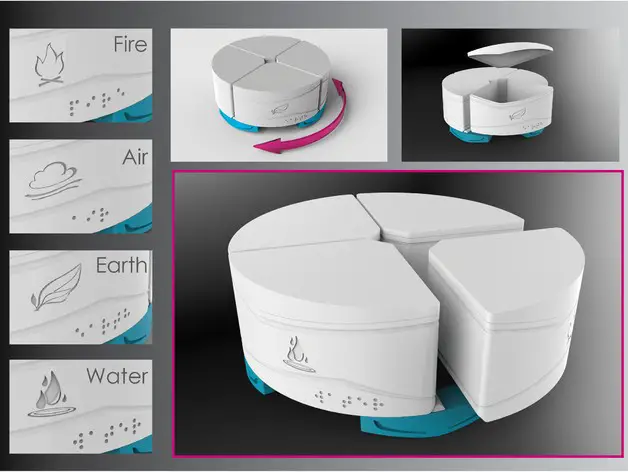 The four elements piece is a fridge organizer consisting of four circular compartments which can be used to organise and provide more space in your fridge. The four elements should be built from eco-friendly plastic which will eliminate every form of food contamination. Download the model.
Shopping Bag Handle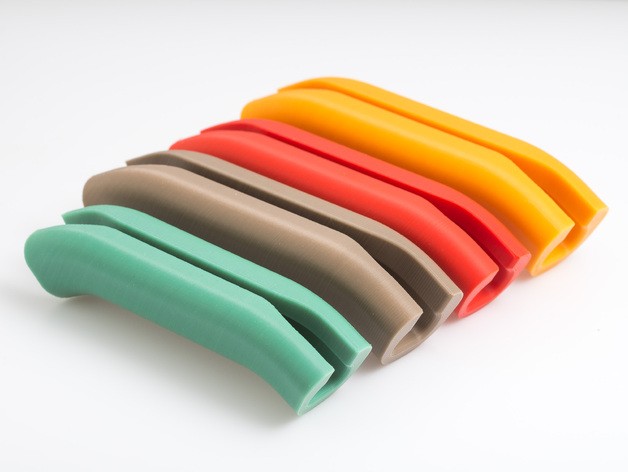 Do you and your wife suffer from hand strain due to the hours spent carrying large shopping bags? Then 3D printing a shopping bag handle using a comfortable and ergonomically designed plan to ease stress is definitely a creative way to ease the stress on the fingers. Download the model.
Spider Web Coasters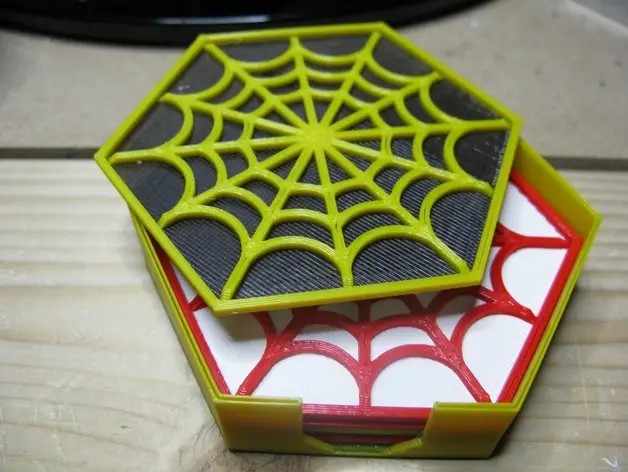 Coasters are devices generally used as support for the bottom of cups in order to eliminate cup marks from your tables. With the use of a 3D printer, you can bring some creativity to the normally bland coasters using a spider web design. Download the model.
A 10 Way Liquid Dispenser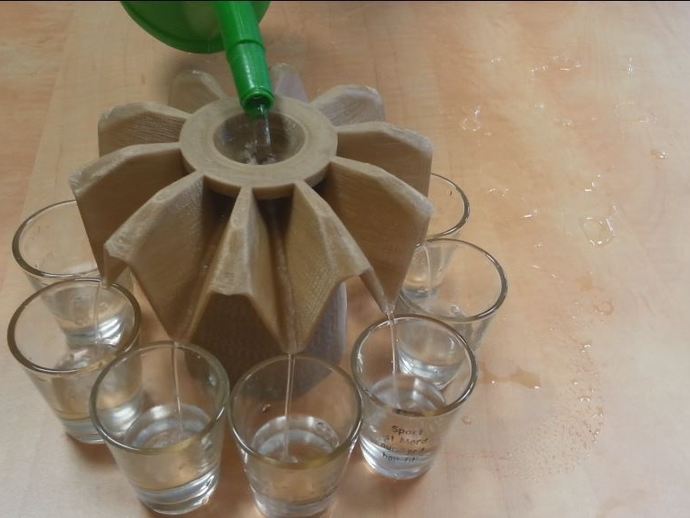 The 10-way dispenser is a creative way to get your guests whatever liquid they favour using this funny and eye-catching design. Although it may not be very practical, it will definitely become a conversation piece for visitors to your home. Download the model.
Tampon Storage Organizer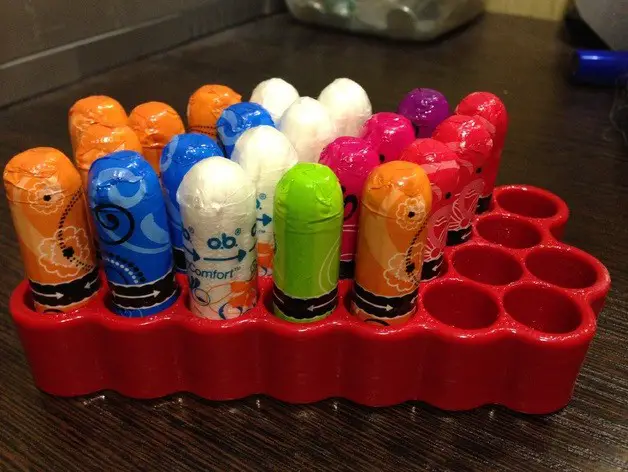 In need of a beautiful desk organizer to keep your cupboards free from roaming tampons, then this device is for you. The organizer consists of multiple small cylindrical sections that serve as space where your items are stored. The colour you would like is also easy to incorporate into your design as long as you have the material colours for them. Download the model.
Car Bomb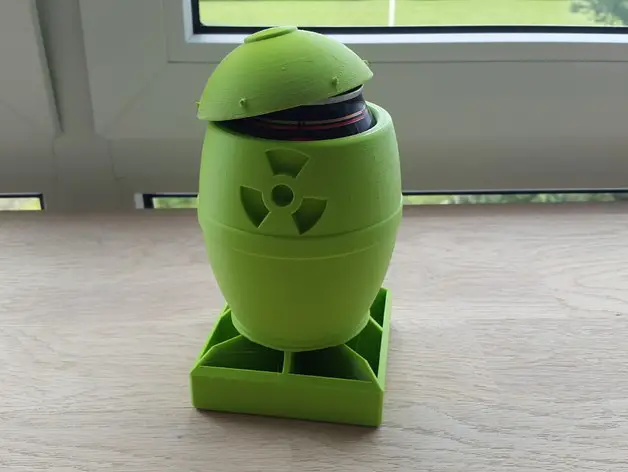 The car bomb is a glorified can holder built to provide extra support for the cans you may use while driving. This item is built just like a bomb; whose projectile space provides support for the can while the base end serves as a balancing system for the entire object. Download the model.
Gramophone: An iPhone6 Gramophone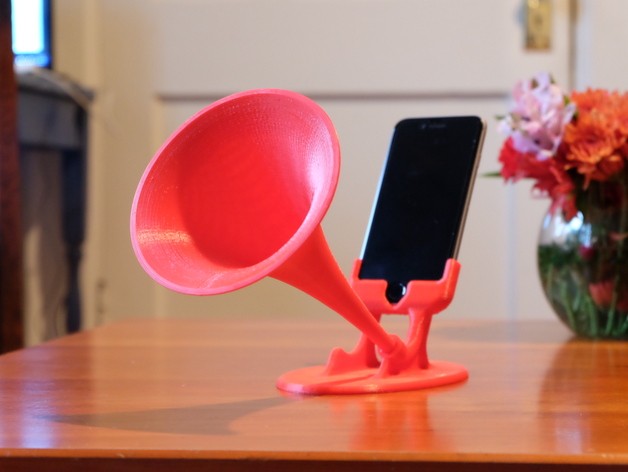 This is a holding device for your iPhone 6 built to serve dual purposes. The first is as a phone holder while its second use is as an amplifier for your voice calls. The trumpet-like end amplifies every sound your iPhone produces thereby giving it the name Gramophone. Download the model.
Parts Tray Drawers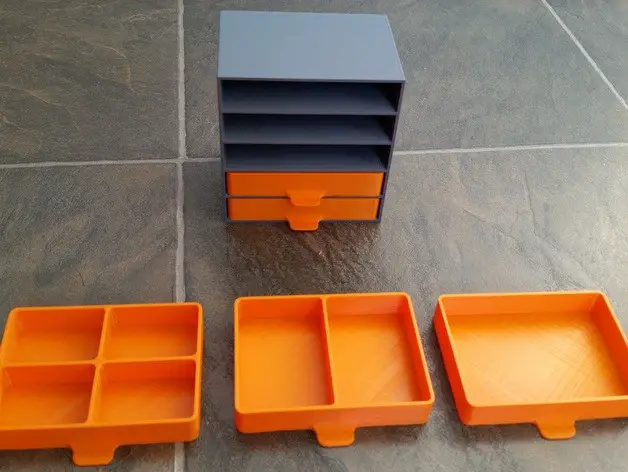 The part tray drawers is a 3D printed cupboard which has usable trays serving as cupboards. This cupboard provides its user with beautiful trays and a means to keep them stored and organised in a non-obstructive manner. Download the model.
90 Degree Angle Brackets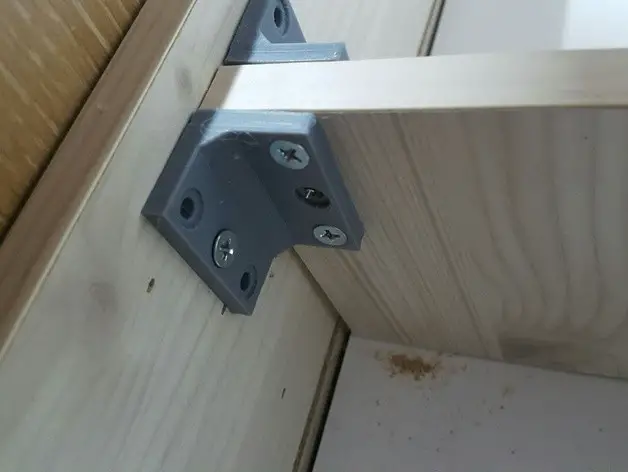 Woodworking is one other industry that benefits a lot from 3D printing. With a 3D printer, hinges, wall brackets, handles and other devices can be built. This wall bracket falls under this category and is useful as a 90-degree hinge for your furniture. Get the model.
Snap-on Portal Books Stand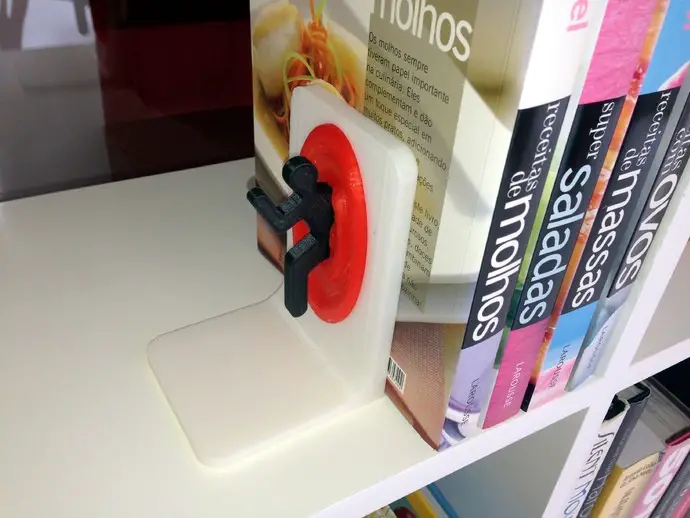 The snap-on the portal is a creative way that has been employed over the years in holding files together. The 3D printed version comes with two accommodating pieces and a clip to hold even more robust books. It is an item designed to keep your books organized when not in use. Download the model.
Screwdriver Stand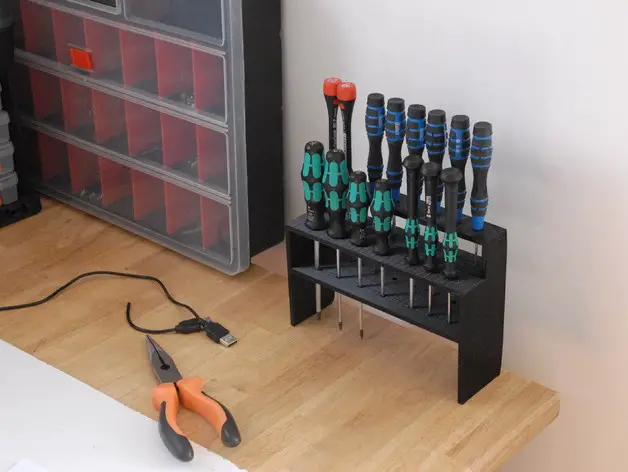 This screwdriver stand is another beautiful piece 3D printed for use in workshops. Unlike other screwdriver organizers, this tool rack is built to be lean thereby ensuring it doesn't occupy too much space in your workshop. Get the model.
Earbud Holder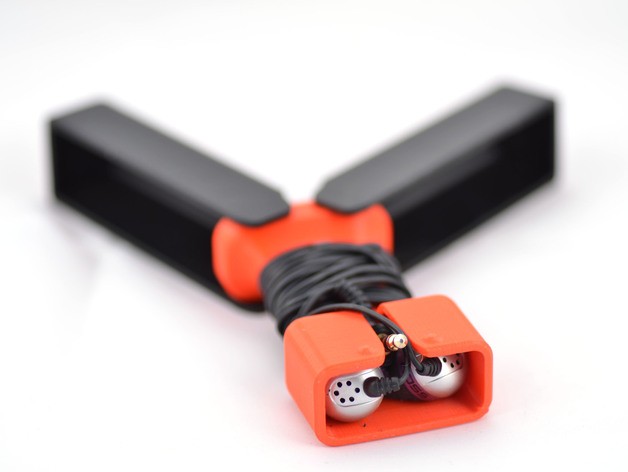 Tired of tangled earpiece wires and your earphones getting spoilt due to mishandling? Then look no further than the earbud holder which provides a creative way for individuals to eliminate the aforementioned problems. Download the model.
Toilet Paper Holder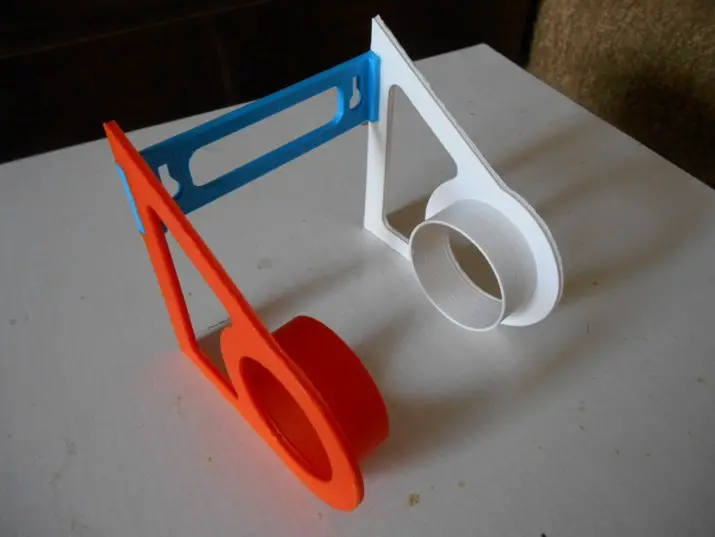 With a 3D printer, creating a toilet paper holder for your personal use is at the touch of your finger-tips. The toilet paper comes built with a 90-degree holding area a support base and bolting space to clip the holder on your toilet walls. It could also serve as a good gift for anyone moving homes for the first time. Download the model.
Pip Boxes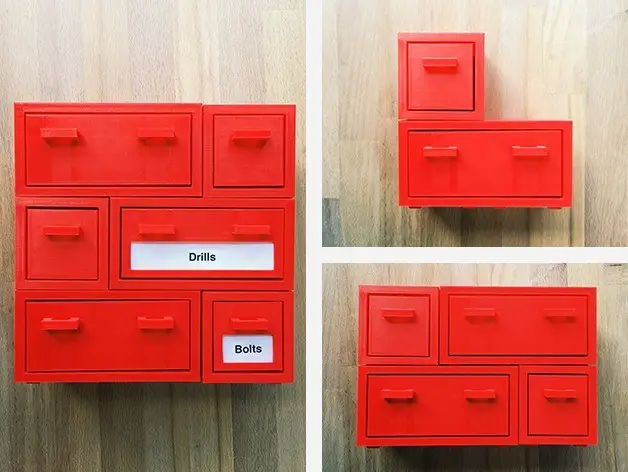 Pip boxes are cute drawers that provide enough space and support for storing personal items in a clear organized manner on flat surfaces. You can also play with colours by taking advantage of the versatility the 3D printer provides. Download the model here.
So here we come to the end of our article on some of the creative and interesting things you can get to print with your 3D printer and when next you are in need of gift ideas to print look no further than this list.