The interconnected world is expected to change the way every industry functions and usher in industry 4.0 and this includes domestic households. Interconnectivity is expected to be driven by the Internet of Things (IoT) which consists of both hardware and the software needed to run entire systems.
At the domestic or home front, the application of IoT involves making use of automation systems to drive regular domestic activities. In the US, approximately 30% of homeowners are likely to make use of home automation systems and IoT in one capacity or the other. This includes its use in automating HVAC systems, curtains, lighting, and entertainment systems.
To automate domestic systems, hardware and software tools are needed. This post will explore some of the best free tools you can use to kick start your DIY home automation project.
Top Ten Open Source Tools for Home Automation
This list will take into consideration some important aspects of home automation systems to help you make more informed choices. These aspects include:
Ease of use – DIY home automation projects should come with an easy learning curve which makes configuring these software applications and using them with hardware easy.
Features – This criterion refers to the specific features an home automation software application has that simplifies the process of automating and monitoring your home.
This full-stack home automation software is backed by the free software project GPLv3 which can be found on Github. The software allows you to control and monitor your home through the support of IoT and other electronic hardware. As a full-stack home automation software, Calaos provide the required tools needed to configure your home right from a laptop or personal computer.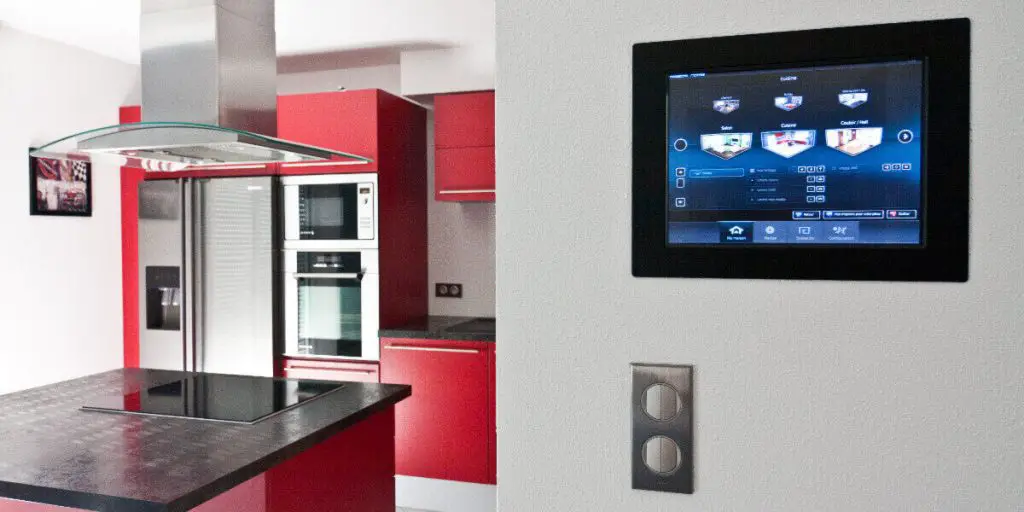 Calaos leverages Linux to provide the different layers of operations it offers. You can use it as a low-level automation solution for individual hardware or make use of its powerful interface to completely automate your home.
Features
This is a mobile app that is compatible with both Android and iOS ecosystems.
It provides excellent support for diverse IoT hardware brands such as Raspberry Pi, Wago PLC, Squeezebox, and CCTV, etc.
Calaos is full-stack and its software stack includes Calaos server for core applications, Calaos web application, Calaos mobile applications, and the Calaos installer.
Here is another popular home automation platform that can be deployed to control the lights, curtains, thermostats, and other IoT hardware within a domestic setting. Domoticz is completely open-source and is known for its lightweight nature. This does not mean it is limited in terms of the automation and usage features it offers.

The Domoticz user-interface is a scalable HTML5 web frontend that is designed to run on diverse operating systems including iOS, Android, Windows, and Linux operating systems. The installation process requires you to install the platform through a web interface and you may need some support when configuring it. Thankfully, Domoticz offers a vibrant community where you can find what you're looking for.
Features:
The automation platform is built for easy use. You can configure it to send push notifications to an iOS or Android-powered device.
Makes use of LUA scripting which makes it a powerful yet simple home automation platform to use.
Domoticz supports the use of plugins to extend its automation capabilities.
This automation platform is one of the new options out there gathering a following for the features and capabilities it offers. The automation platform or software was developed using Python and you can find its source code on Github or its website.
Installing a Home Assistant is a simple process that involves downloading the image and inserting it into Raspberry Pi. Once installed, the Home Assistant system will run and can be used for diverse automation tasks. In terms of configuration, Home Assistant simplifies the process by automatically searching for connectable devices within your home. Once these devices are added to its user-interface, you can control them.
Features:
Home Assistant makes use of plugins which help with extending its capacity.
It can be integrated into other assisting software and hardware solutions such as Alexa and Google Assistant.
OpenHab is an open-source home assistant platform developed in Java with an extensive reach. It is capable of discovering both the popular and obscure devices you use at home. OpenHab is built for ease of use and this includes a simplified installation and configuration process which you would find helpful when pursuing DIY automation.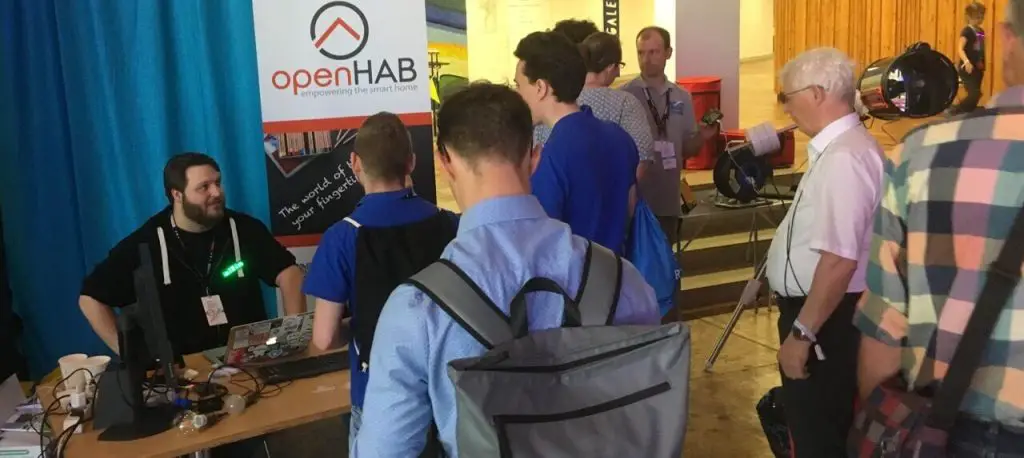 Once installed through a web interface or Raspberry Pi3, the platform automates the process of discovering devices. OpenHab is capable of recognizing more than 200 brands which means it is likely to discover and connect your devices.
Features:
OpenHab prides itself as a cloud-friendly home automation system. It can be integrated with cloud-based smart home platforms including Alexa, Google Assistant, Apple Home kit, and many more.
OpenHab offers a mobile application that can be used on both Android and iOS devices.
MisterHouse is another great option for home automation. The software application is written in Perl, and it fires events based on parameters such as time, voice, and data. With this home automation software, you can query and control devices capable of being controlled or queried.
The software application's source code is licensed under the GPLv2 and it is available on GitHub. The application runs on Windows 95 and all newer versions, Unix-based platforms, Linux, and Mac operating systems.
Features:
It executes actions based on voice input, remote data, and speech data.
The platform supports a variety of devices including Insteon products, i1, and i2cs devices.
Supports the building of original code and integrating it into its platform.
The parent company provides the OpenMotics software bills itself as an all-round home automation enterprise. This means it offers both hardware and software solutions to help with your DIY home automation projects. The software and hardware solutions it offers are all open-source which allows you to make edits as you choose.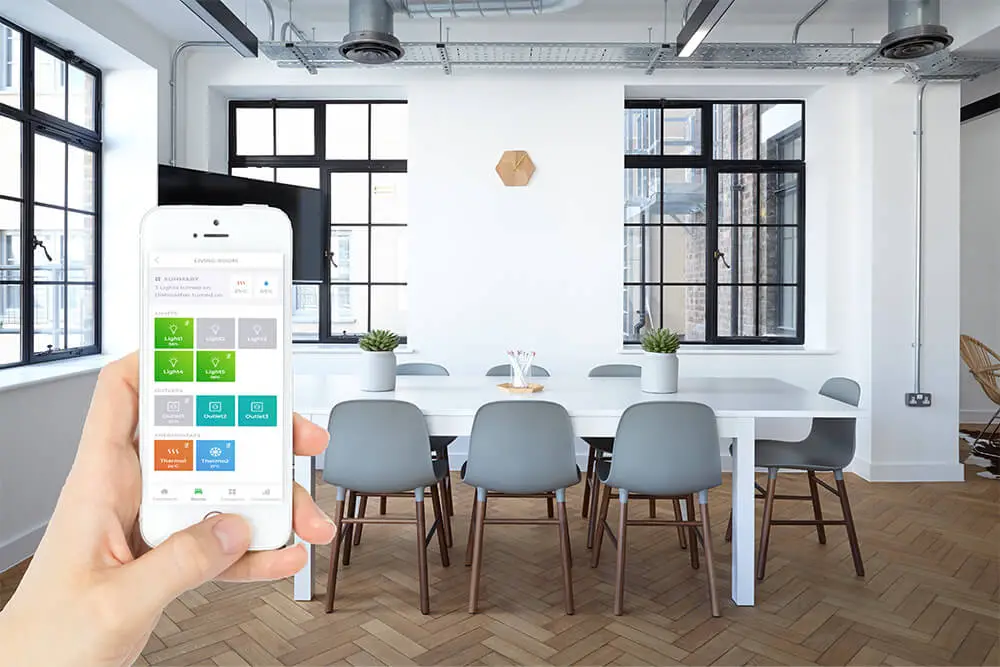 OpenMotics source code is licensed under GPLv2. The installation and configuration process is a bit more difficult to get started with. Once configured, you get a powerful home automation software platform with multiple features.
Features:
OpenMotics offer an intuitive mobile application for easing the home automation process. The mobile app is available on both iOS and Android devices.
OpenMotics is compatible with other home assisting applications or solutions such as Google Assistant and Philips Hue.
PiDome is another great home automation platform developed with the end-user in mind. This home automation software was built specifically for the Raspberry Pi platform. PiDome pushes the meaning of open-source to the edge as it offers you the option of also customizing its dashboard to meet your specific needs.
The software supports devices from diverse brands and reputable home automation hardware manufacturers. This includes brands such as Atlassian, Hubbit.nl, UniPi.technology, etc. the features of this home automation platform includes:
Support for third-party plugins which allows you to expand its home automation capabilities.
It provides users with a user-friendly application that runs on both Android and iOS operating systems.
It is easy to install and configure which makes it suitable for technical users, DIYers, and hobbyists. 
The Fhem home automation platform is a GPL'd software built with Perl. You can choose to use this platform for automating hardware and domestic tasks relating to lighting, heating, window control, temperature, etc.
Fhem runs as a server and gives you the option of controlling its interface via a web application or your smartphone. This includes both Android and iOS smart devices. The installation and configuration process relies on Raspberry Pi. An attached hardware such as the Wave USB stick will also be needed to access the actors and sensors within domestic appliances. The features of Fhem include the following:
Extended support for diverse protocols and hardware devices used in home automation.
 A modular architecture which supports the addition of over 430 modules which makes it easy to add almost every device to its interface.
Customizable frontends which allow you to customize Fhem to meet your peculiar aesthetic requirements.
Here is another relatively new kid on the block you can choose to use for your home automation projects. MajorDoMo is available for Windows and Linux operating systems and you will need some additional software to get it up and running. You can also choose to use its platform to automate certain processes on other platforms and devices. This includes using MajorDoMo with the pebble smartwatch or as a speech recognition system on chrome.
The installation and configuration process is easy and the MajorDoMo dedicated website contains the details you'll need to get started or troubleshoot installation issues. The features of MajorDoMo include the following:
MajorDoMo integrates a web-based interface for any device you intend to use. This includes smartphones and smart devices.
MajorDoMo is open source and allows you to setup automation scripts and rules which allow technical audiences to extend its use when pursuing a home automation project.
This home automation platform bills itself as an IoT automation controller for both domestic and commercial spaces. MyController was initially built to support MySensor, another automation tool, before being expanded to function on its own. The software is built to run on limited environments such as first-generation Raspberry Pi, as well as, larger environments.
MyController was developed to run on diverse operating systems which include Linux, Windows, Orange Pi, and Raspberry Pi. It also comes with support for multiple dashboards and the ability to customize your button functions. Installation and configuration is a simplistic process and DIYers can find the needed installation information on the vibrant MyController website. The features of this home automation platform include the following:
Support for multiple networks such as the Phillips Hue, RFLink, Weather underground and others.
The choice of scheduling time-based operations using its in-built timer feature. MyController also supports the use of notifications to notify users on specific events. Notifications are sent via SMS, Email, Pushbullet note or Telegram bot.
Interactive dashboards with widgets, graphs, and display images are some of its customization features that make this home automation system fun to use.
Notable Mentions for the Home Automation Space
The ten home automation software applications or platforms highlighted here are some of the best free tools you can use to get started with your DIY projects. The plethora of options out there means others exist and some of the notable home automation applications to consider also include:
This home automation solution is more of a programming tool for wiring together your hardware devices and APIs how you choose to. Node-Red is obviously an automation tool for technical hobbyists who want a framework for building a home automation system. Choosing to use Node-Red means you must have some knowledge about integrating and configuring individual devices into a unifying platform. Thus, this home automation platform requires you to go through a learning process to use it.
This is a home automation framework built to run on node.js. It provides users with an extensible platform for home automation. The software is web-based but you are provided with a mobile front-end plugin that is compatible with Android and iOS devices. You can also choose to use various third-party plugins on the Pimatic interface.
Pimatic also provides a streamlined configuration process and support for diverse devices. This allows you to find home systems and hardware easily and add them to your automation interface. Pimatic also has a vibrant community of developers and users which you can leverage on when dealing with configuration challenges.
Conclusion
So, here you have it. Multiple free open source applications or platforms for your home automation projects. The list includes full-stack home automation software, plug and play platforms, and more technical tools for IoT automation. We hope you have found this list useful and if you're interested in pursuing further IoT projects, you will find these IoT projects useful in your next pursuits.