In this AutoCAD exercise, we will make good use of the Fillet command. If you have not visited the post where we used Fillet for the first time, feel free to start from there.
If you are a beginner, this exercise will help you exercise a little.
All you need to know if how to create lines, how to Move objects and how to Fillet.
Exercise 1
All Fillet is R=10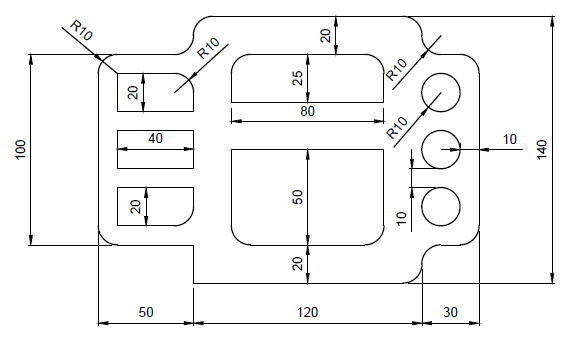 Exercise 2
All Chamfers are 10X10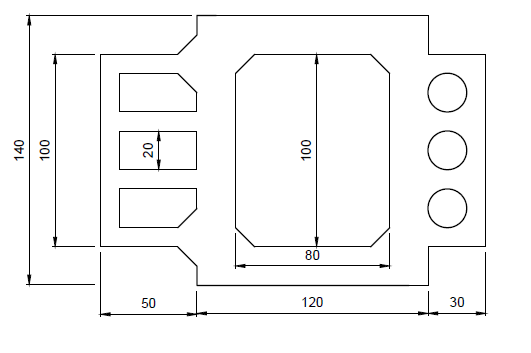 Other Practice Exercises