Here is a starting point of an exciting journey of two, I know the way and will just need you to follow my footsteps as we move slowly to make you master AutoCAD.
Autodesk AutoCAD is actually one of the most popular CAD software on the market right now, and if you are in need of learning CAD (Computer-Aided Design), AutoCAD is the best one to start with.
AutoCAD's first release was in 1982, you can imagine how long the craft has been on the perfecting line all for the purpose of bringing you the more amazing experience possible while using CAD software.
Here are a few things AutoCAD is used for, those could help validate the need to learn AutoCAD.
I do not know the reason why you need to learn how to use AutoCAD, but I would also like to tell you that what we teach on this site will be valuable regardless of your "why".
There are many industries where the software is used and happens to have specialized versions such as AutoCAD Electrical, AutoCAD Mechanical, AutoCAD MEP, AutoCAD Architecture just to name a few. I will invite you to download the Ordinary Version if you do not know what you want yet. You can come back later and download the right version of AutoCAD when you will know better.
If your aim is to master architectural design, electrical design or others, you will at some point have to switch to a specialized version of AutoCAD to make your professional life easier. But for now, any version will be just right if you are starting.
Is there a free version of AutoCAD?
If you are still looking to get AutoCAD installed in your computer, worry no more!
Autodesk is offering a 3 years free license for students and instructors. There is a free version waiting for you to download on the AutoDesk website.
AutoCAD free download full version
Use the following link to download AutoCAD for free.
Download the full version of AutoCAD
When you get to the product page using the link above, you will need to subscribe to AutoDesk, select the version of AutoCAD you want to download, select the operating system you are using on your device and download AutoCAD.
Select the version of AutoCAD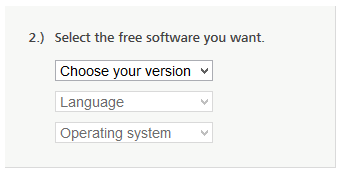 You can choose to download one of the four latest releases of AutoCAD, and if you see no reasons to download an outdated version, I will advise going with the latest one.
One of the reasons one can avoid download the latest version is that DWG files generated might not be readable by previous versions of AutoCAD. So, if you will have to share your files with someone using previous versions, you might need to check the compatibility factor before choosing the version to download.
Select your operating system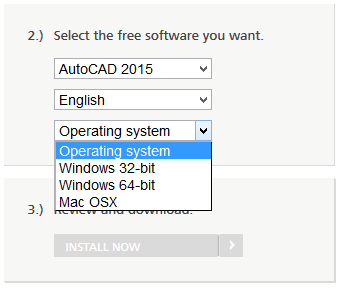 Choosing the right Operating System (OS) is crucial, so you have to make sure you get this right.
In order to know the right version, you need to download, check what version of OS you have installed on your computer.
If you are on windows and don't know if you are using a 32-bit or 64-bit.
Go to your Control Panel and click on System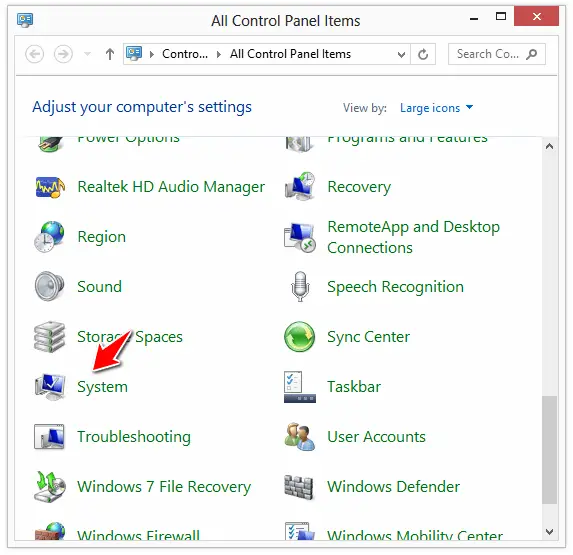 And the following window will open.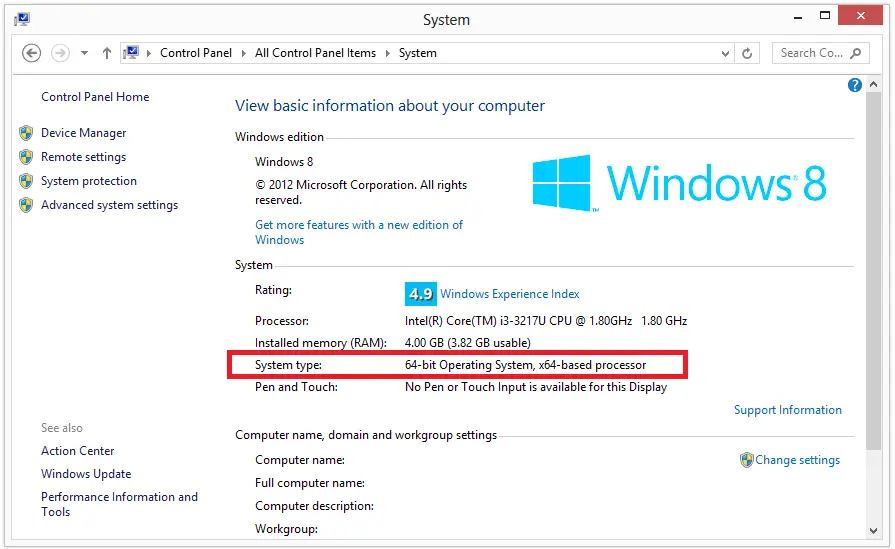 You now have all the necessary information to run AutoCAD on your computer.
Go ahead and install AutoCAD and we will see each other in future episodes to make good use of this piece of technology.
Free eBook: AutoCAD Exercises
Download this Series of Projects and learn AutoCAD on the go. Looking to learn AutoCAD the fastest way possible?
Click to Download!