Everyone investing time in developing electronics or IoT hardware needs a PCB. Whether you are a sophomore, an enthusiastic DIYer or a professional innovator, the PCB still remains an important aspect of your electronics project. Therefore, it is only right to state that designing a PCB is the most crucial task you will be involved with during your creative task.
Now, to design the layout of your PCB in this digital age, you will require a PCB design software app. And in terms of choice, there are multiple options out there. This is why this post will focus on helping students looking to kick start projects, DIYers, and pros looking for other options find the best PCB design software. But before delving into the different available options, the factors you need to consider include the following:
What is my budget?
Do I intend to work on professional projects?
Which operating system do I use?
Do I intend to share designs in maker spaces?
How difficult is a software's learning curve
What works best for single, double or multi-layered PCBs?
Your answer to these questions should determine the PCB design software you end up choosing. Therefore, the best options in each budget category and feature wise will be listed here.
The Top Free PCB Design Software for Students
Starting with test free PCB design software which are great for students and DIY enthusiasts looking to spend nothing, here are your best options:
Easy EDA
When in search of a versatile free web-based electronic design automation software app, you can't go wrong with EasyEDA. As a web-based tool, all you need is to visit the EasyEDA website through your browser to get started. As a web-based tool, EasyEDA is compatible with every operating system. Therefore, you can start designing a PCB on your Linux, Windows or Mac-based OS immediately.
Taking a look at its features, its user-friendly interface means designing PCBs is a relatively easy task. Also, the vibrant EasyEDA online community means you can take advantage of the hundreds of tutorials available on its forums. On the flip side, you can chat with more experienced designers or even borrow a free PCB design to use for your project. EasyEDA is also friendly to a collaborative effort. This is due to the fact that you can import libraries and schematic drawings from other applications such as EAGLE or Altium. You can do this without facing any compatible issues.
The tools EasyEDA provides for your design task, includes the EasyEDA library, a design manager, drawing and wiring toolbars, and the choice of purchasing components from third parties.
Circuit Maker
Another great free electronic design automation (EDA) tool to look out for or consider is the Circuit Maker. Circuit Maker was designed with the sole aim of giving PCB designers a free EDA application with professional features to work with. This fact is reinforced once you know that the Circuit Maker was developed by industry heavyweights, Altium. As a web-based application, this EDA tool is compatible with most operating systems and is equipped with both design and collaborating features you would find helpful.
Some of the features to look out for include; extensive push and shove routing capabilities, the choice of editing multi-sheet schematics, one-click manufacturing, etc. The ability to also easily collaborate with other makers on Altium's extensive community is one that appeals too many designers. The Circuit maker is totally free and compatible with other established PCB EDAs such as EAGLE, OrCAD, pCAD, etc. This makes importing designs from these applications into Circuit Maker possible. As great as the CircuitMaker is, note that it does not have all the premium features that come with the paid Altium EDA.
KiCAD
If this was a popularity contest, KiCAD easily wins this as it is the most popular EDA application in the free category. First and foremost, it is important to state that KiCAD is a suite of offline applications. Therefore knowing its compatibility status with different operating systems is important. Thankfully, KiCAD is a cross-platform application and can be installed/used on the Windows, Linux, and Mac operating systems. And unlike the Circuit Maker, the KiCAD application is totally free and you do not have to pay to unlock any premium features.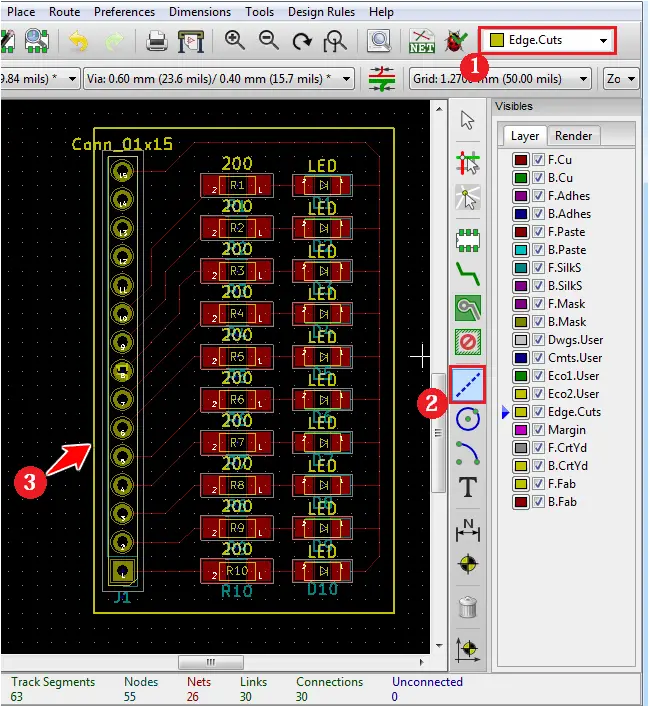 With KiCAD, you have a versatile schematic editor with a friendly user interface. This makes it possible to quickly learn how to design with this app and start creating with ease. KiCAD is also quite extensive in its application and you can create a 32-layered PCB using this free resource. You can also take advantage of its 3D viewer for interactive designing and its vibrant community for tips. All these features make design and collaborating or sharing your ideas easy to accomplish. KiCAD also has its dedicated library and can integrate libraries from other EDA tools which are also great for collaboration.
DesignSpark PCB
If you are into schematic designs for IoT projects and other smart devices, this EDA tool might just be the best thing you will ever come across. The DesignSpark PCB is great for mechanical and electronic designs. In terms of compatibility with operating systems, DesignSpark PCB is native to the different Windows operating systems. But with emulation software applications, you can get this EDA application to run on your Mac or Linux-powered computer. DesignSpark PCB has a truly extensive library with over a million parts and a vibrant community contributing to its library.
Note that DesignSpark PCB is a standalone suite that needs to be installed on your PC. Therefore, you have to be mindful of its installation requirements. Once that is out of the way, you have the following features to take advantage off; limitless schematic sheets to work with, create a bill of materials however you choose, etc. Other features that make the DesignSpark PCB designer a great tool is the option of creating your own libraries for your peculiar projects. DesignSpark is also user-friendly and you can seamlessly integrate external projects into your existing workflows.
Fritzing
If you are big on trying new software applications, then the Fritzing EDA is a tool you should consider. This product of a collective German maker community is a simplistic PCB design software with extensive features which you can use for your electronics projects. Fritzing is compatible with Windows, Linux and, Mac operating systems. As an open-source EDA, the Fritzing is totally free and all you need to get started is its suite files. Some of the features to look out for are the Fritzing fab and its compatibility abilities. The Fritzing Fab allows you to turn your circuits into a customized PCB with ease. Although the creation process is cheap, it is by no means free.
You can also import libraries and designs done on other PCB design applications into the Fritzing user-interface. The software makes use of a simplistic approach to design which may just produce the creative spark you are looking for.
The Top Paid PCB Design Software Applications for You
Now, industrial electronics manufacturers may require a PCB design software with advanced features for their work. If you fall into this category, a paid EDA tool may just be the solution you need. So, here are the top PCB design tools you should use for your schematic design applications.
Altium Designer
Altium has become a household name in the electronics and hardware design industry due to its extensive professional use. With Altium, you can work on diverse variables of any project without having to create new projects to accommodate your ideas. Other features you would use extensively are its real-time design process which integrates the price, features, and availability of parts into a project. Altium also promises a speedy design process due to certain features it offers. One of such feature is its routing engine which allows you to manipulate different components quickly. Its Native 3D design is also quite helpful with design and troubleshooting schematics.
It is important to state that Altium is only available on the Windows operating system. But this limitation does not extend to its compatibility with other EDA tools. You can choose to import your projects into Altium's workspace and make use of its pro features. As stated earlier, Altium is a paid software suite but you can choose to reduce its cost by taking advantage of its partner packages.
EAGLE
Autodesk's sojourn into the EDA or PCB design software space started with its introduction of 123D Circuits. But its successful purchase of EAGLE saw that effort integrated into the more versatile and powerful EAGLE suite. That being said, EAGLE definitely delivers as a professional PCB design application. It provides you with a powerful schematic editor, intuitive PCB layout tools, 3D design, and a vibrant online community to take advantage off. Eagle is compatible with the popular Windows, Linux, and Mac operating systems. Therefore, it can be easily integrated in offices that make use of PCs with varying operating systems.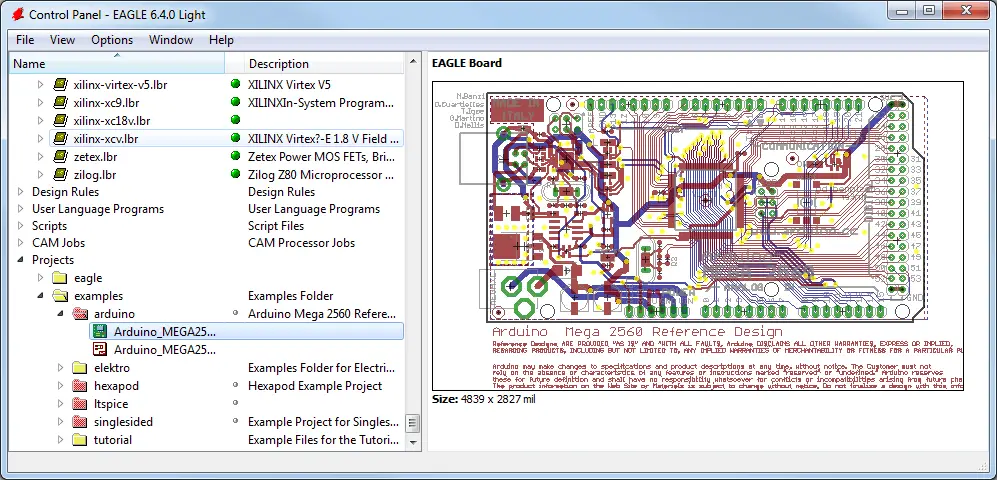 Like with most Autodesk offerings, the entire EAGLE package must be paid for before use. And everyone gets a free monthly trial to decide if the EAGLE is for them. Students are also allowed to use a limited version of EAGLE without paying for it.
OrCAD
Another popular PCB design software you should consider for professional use is OrCAD. This design software built in Oregon for PCB design purposes and for simulation. This is why the complete OrCAD suite includes; the OrCAD Capture and PSpice. OrCAD capture is the suite needed for your schematic PCB designs. It integrates user-friendly tools and professional-grade features that will intuitively assist your design projects.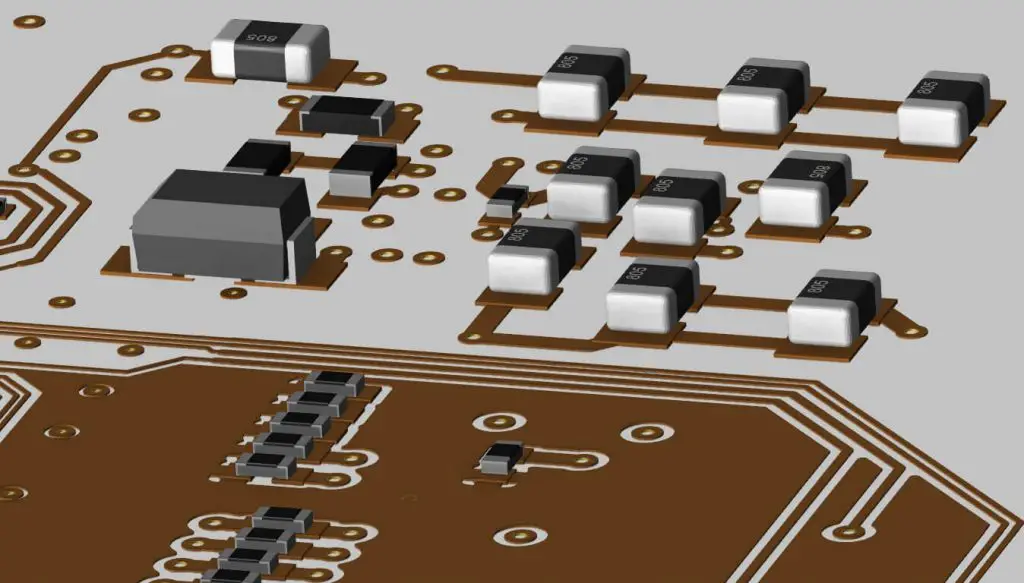 The PSpice suite is a simulation and verification tool used in verifying the applicability of circuits. Electronic manufacturers use the PSpice suite for reliability, cost, and yield analysis. OrCAD is capable of simulating circuit designs from other software applications such as MATLAB and Simulink. This makes it quite unique when compared to other PCB design software applications in its category. OrCAD is definitely not a free software package. You can choose to manage how much you spend by selecting the cheaper packages OrCAD offers its professional users. Finally, OrCAD also boasts of a vibrant community which can provide you with the support you may need when working on a project.
Multisim
This is an advanced, industrial-grade PCB design software package that can be used by students, pros, and researchers. The Multisim package also consists of a PCB schematic design tool and a simulation package for circuit analysis. The greatest selling point of Multisim is its vibrant learning environment that supports everyone. The tool provides an extensive library and an easy schematic-to-prototyping process for industrial use.
Multisim is also great for researching and analyzing design tasks with a view to reducing errors and enhancing the performance of your design. Although this PCB design software is a paid option, its student's suite is free and allows you to take advantage of its versatile features at need.
Allegro PCB Designer
Allegro offers a diverse range of suites with different features matching your current design need. This means if you require a tool for speedy design projects, you can use its high-speed option, and if you intend to collaborate, its team design option is also available. In terms of ease of use, the Allegro user-interface is quite friendly and provides you with the PCB design tools you will need for your projects.
As with most professional PCB design software applications, Allegro isn't free. But it comes with a versatile payment plan that allows you to pay for only the design features you require. Allegro is compatible with Windows, Linux, and Mac operating systems.
Conclusion
There are a variety of PCB design software applications you can choose to use for your electronics projects. These tools have varying capacities and features therefore; your design requirements should determine your choice. That being said, when finally taking the schematics-to-prototyping step, PCBWay can help develop your schematics into high-performing board regardless of how complex your schematics are.