So you are looking for a Drafting mouse? Or would it be better calling it a mouse for CAD? Let's have a talk about what the best mouse in this category might be.

For CAD drafters wanting to increase productivity and reduce the stress or both, here is our thought on the computer mouse you should consider acquiring for your CAD work and more.
Let's have a talk about the CadMouse and the likes.
Best Mice for CAD
| | | | | |
| --- | --- | --- | --- | --- |
| | | Anker 2.4G Wireless | The Logitech M570 | The Logitech M705 |
| Weight | 12 ounces | 3.4 ounces | 5 ounces | 6.4 ounces |
| DPI | 8,200 | 1,600 | 1,600 | 1000 |
| Advantages | Middle dedicated button for panning | Cheap, ergonomic shape | Cheap, trackball mouse | Wireless |
| Programmable buttons | | | | |
| Middle dedicated button | | | | |
| Wireless | | | | |
What is the best mouse for CAD work?
We can sort out one feature after the other and highlight the ones we should pay attention to while hunting for the best mouse for CAD work.
First thing first, Drafters are often categorized in 2D and 3D groups, just to say that one of the major information to consider is whether the CAD user is into 2D, 3D or both.
3D CAD designers would definitely need a mouse that allows them to smoothly navigate in three dimensions, which is a detail a 2D drafter would not care about at all.
Mouse grip and DPI
The type of grip of the mouse is not important, but for any CAD users with small hands, you would want to consider the size of the mouse you opt for. Remember the larger the mouse, the slower you become and the lesser you feel tired if that makes sense. With a big mouse (palm grip), it will feel comfortable and you will be quicker and precise but likely to be exposed to constant fatigue.
In terms of DPI, I don't believe much attention should be given to it since most of the mice you will find on the market today have an acceptable DPI.
With the above being said, it is important to mention that having a mouse with adjustable DPI can help you adjust the sensitivity of your mouse to your likeness. The 3D mouse features adjustable sensitivity, and this feature will be crucial while navigating around your 3D objects.
The middle dedicated button
The middle dedicated button is one cool feature the CadMouse comes with.
Any CAD designer will know that the scroll wheel helps pan and zoom at the same time, press and hold to pan, scroll to zoom. But it is often hard to press and hold without scrolling. The CadMouse has a center dedicated button for panning allowing you to free yourself from having to click on the wheel which is something I personally like.
Extra buttons (easily customize your mouse)
How much do we love extra features and able to spend extra bucks on them and barely use them to their full potential! Here, Extra buttons can easily cut your operating time by two if used properly. But using an extra button is most times a tedious habit to build. Nevertheless, I will recommend trying a mouse with extra buttons and judging the whole experience yourself.
Extra buttons are essential for command customization. They will allow you to tune some of your mouse buttons such as they will trigger a command when you click them, saving the time you would have used to reach for your keyboard. The CADmouse, for example, has an extra button behind the scroll wheel which they call the gesture button. This button allows you to access up to 4 commands with a single click and a gesture.
Secondary mouse (Recommended as extra for 3D CAD users)
| | | | | |
| --- | --- | --- | --- | --- |
| | Belkin n52te Controller | 3Dconnexion SpaceNavigator | 3DX-700040 SpaceMouse | 3DX-700036 SpacePilot Pro |
| | | | | |
| key features | 15 fully programmable keys | 6 degrees-of-freedom optical sensor | six-degrees-of-freedom + 15 programmable keys | LCD Workflow Assistant + 31 programmable keys in total |
| Wireless | | | | |
Navigation in Three-Dimension
Navigating in 3D while working on a 3D project is the only task you will be sure of doing at least a hundred times in an hour if I am not exaggerating. That is the major issue you would want to care for while looking for a tool that will ease this process as you focus on the more important: designing.
3DConnexion is the pioneer in creating mice for 3D CAD navigation. And that is not all, if you would absolutely make use of this tools, one thing you need to be aware of is, the SpaceNagivator 3D mouse is used best when combined with another mouse, it is not to replace your conventional computer mouse.
The Next combination will be necessary.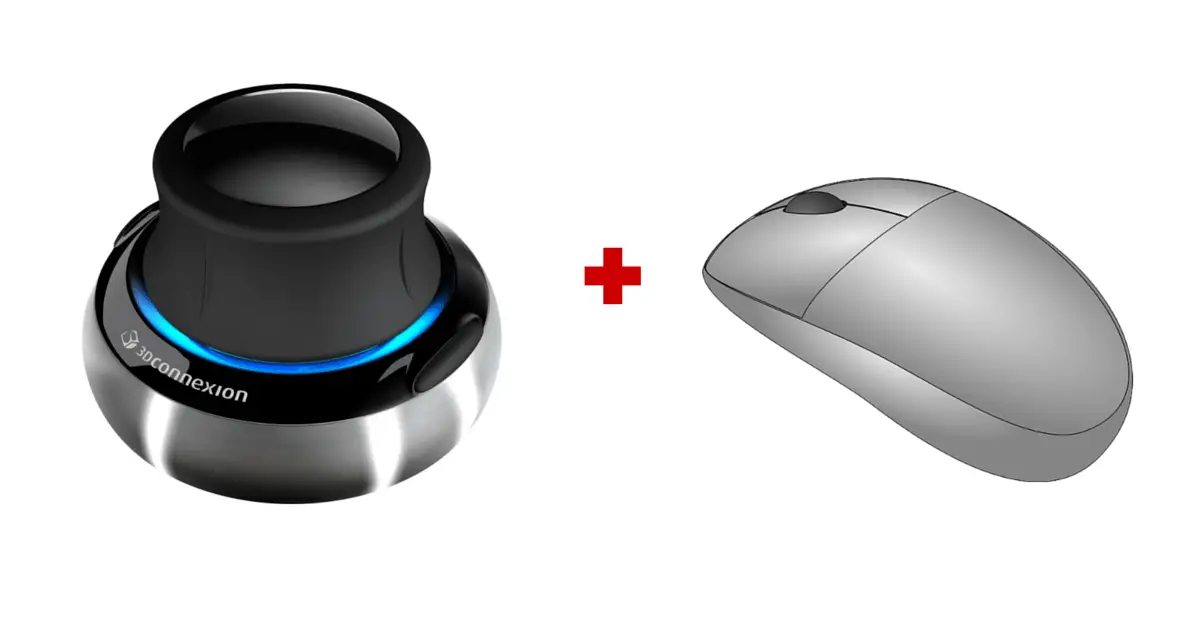 Usually, the 3D mouse sits on the left side of your desk and should be handled with your left hand(if you happen to be right-handed like me)
and the ordinary mouse sits on the right side. The 3D mouseshown above
is solely used for 3D navigation and other tasks can be handled using your ordinary mouse.
In the image above, you can see how both a 3D mouse (the spacemouse) and an ordinary mouse are combined to provide a better environment for three-dimension computer-aided design projects.
The best CAD Mice reviewed
The 3Dconnexion CadMouse (Editor choice)
The CadMouse is a laser wired mouse that features an incredible 8200 dpi.
If you hate clicking the mouse scroll wheel, you will enjoy its middle dedicated button that happened to just be more comfortable clicking that the scroll wheel.
The CadMouse has an easy-access button near the scroll wheel which you can program to activate your most loved and used commands.
This mouse also has 2 thumb buttons which usually serve to zoom in and out with just a click, you might as well need to program them to help you have a better life while designing.
The mouse itself is not so over the top impressive but the software associated with it really sets it apart.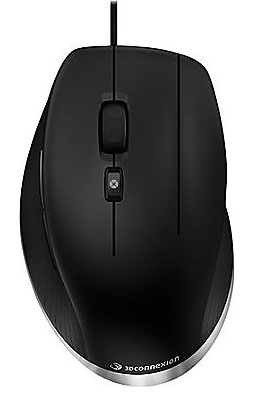 Whether using SolidWorks, Autodesk Inventor, Autodesk AutoCAD, Autodesk 3ds Max, CREO 3 or other CAD software, this mouse will at first be a little tricky to set to your need, but once set, you will enjoy it.
The Logitech M705
The Logitech M705 is for me the closest contender when it comes to finding a cheap mouse that not only does a good job for CAD purposes but allows you to do casual work smoothly.
This mouse is wireless. Its scroll wheel has two gears: a fast one and a restricted one.
It has two thumb buttons and I like the rubber skin that makes it quite comfortable to use.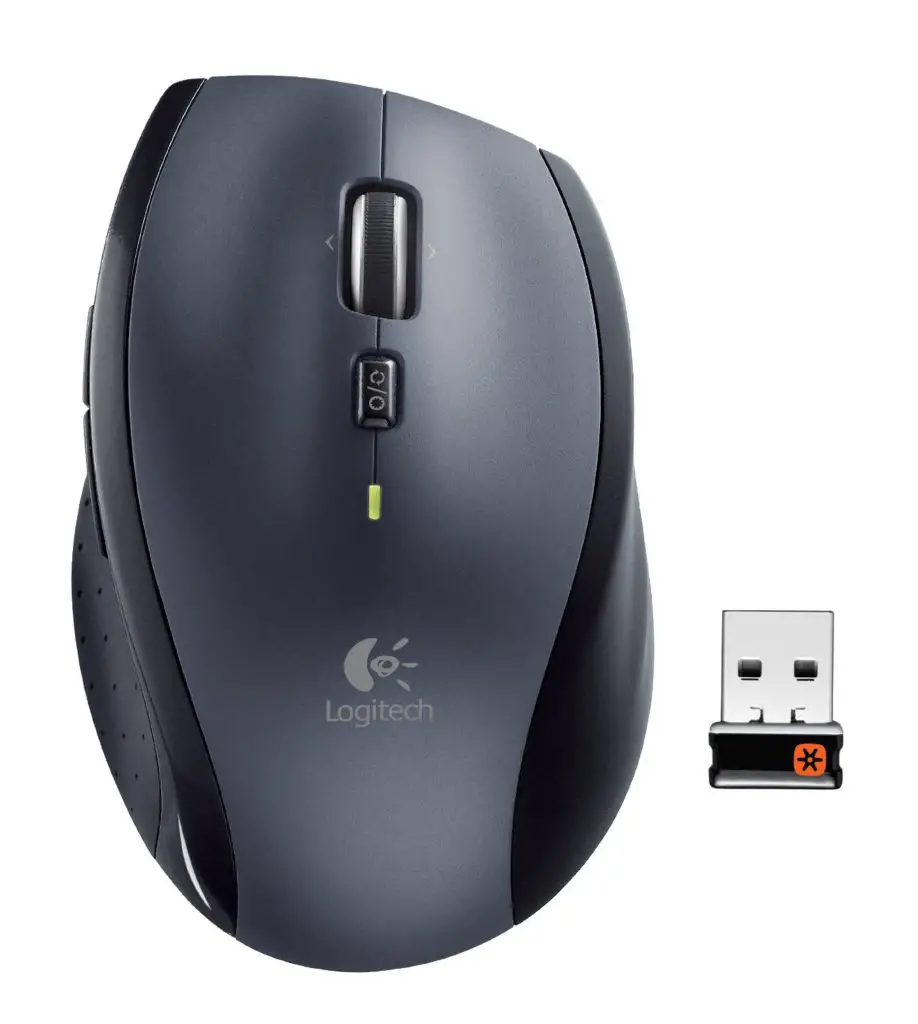 What I like most about this mouse is the fact that it is wireless and I have been using it designing both in CREO and AutoCAD for a couple of years now with no issue whatsoever.
The 3D Mouse (SpaceNavigator)
If you are on a low budget, the SpaceNavigator may not be for you and one thing to understand is that this mouse does not replace your ordinary mouse, it complements it.
This is a nice tool for 3D CAD designer, it helps navigate your drawing space in all possible dimensions. It features an advanced 6 degrees-of-freedom optical sensor, meaning, you can use it to go up and down, left and right, front and back.
You can use this mouse to Simultaneously pan, zoom and rotate 3D models which are not possible with a conventional mouse.
This 3D mouse makes it much easier to control 3D models and scenes
This is the go-to mouse for 3D designers, CAD engineers. If you are looking for a more sophisticated version of this mouse, I will suggest you check the SpacePilot Pro out, a CAD dedicated mouse which is a more advanced version of the SpaceNavigator.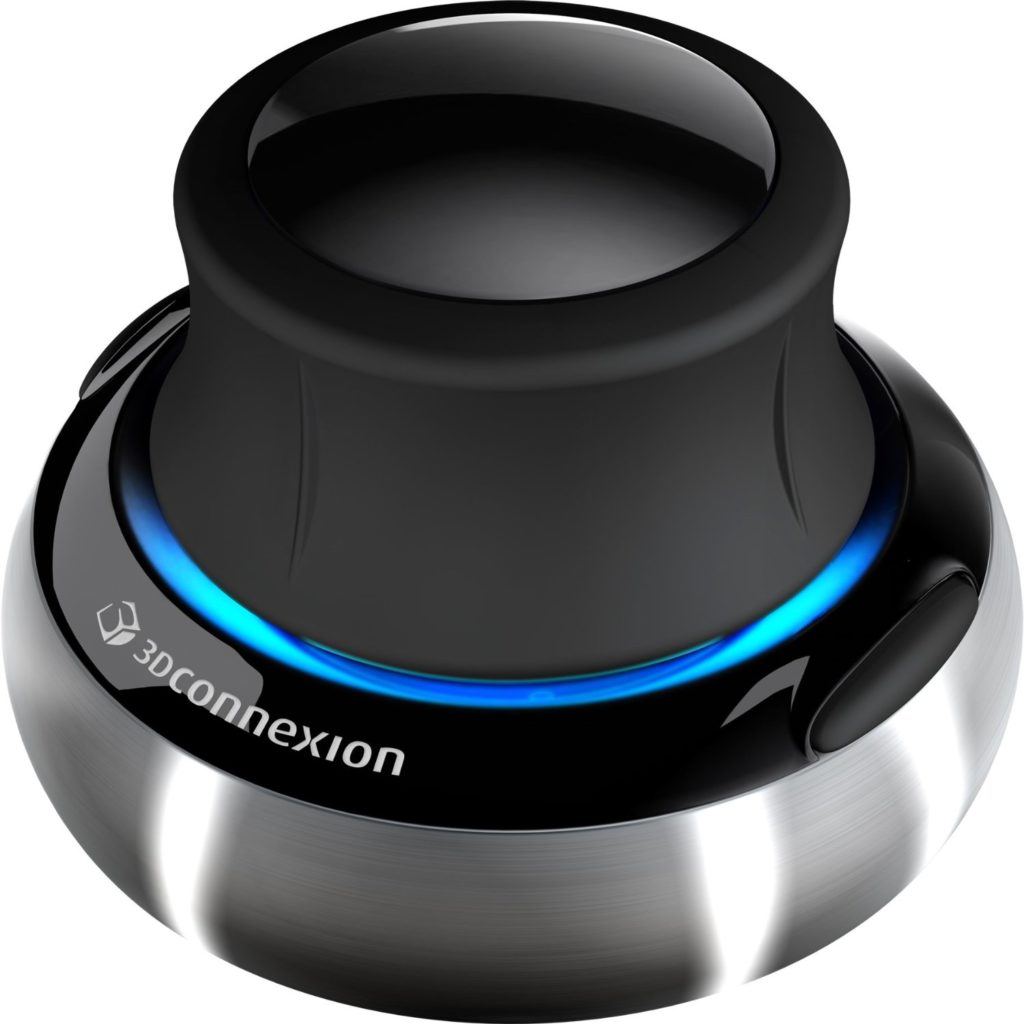 The Logitech M570 Wireless Trackball
The Logitech M570 Wireless trackball made to the list because of its ratio quality-price. It is far the cheapest on the list and it delivers.
The weird old school trackball it has helps you move your cursor around without moving your hand.
It is a wireless mouse that helps you take the burden of wire off your shoulders. While purchasing this mouse, make sure you select the appropriate hand, the picture on the left shows the right-hand version of the mouse.
It features 4 customizable buttons.
The M570 is also built ergonomically and feels more natural in your hand, you would quickly notice how different the experience is while using this mouse.
The advantage of this "thumb-ball" design is that former mouse-users do not have to adapt to a different position
If you are one of the old school trackball users, you will be amazed by what this mouse brings to the table.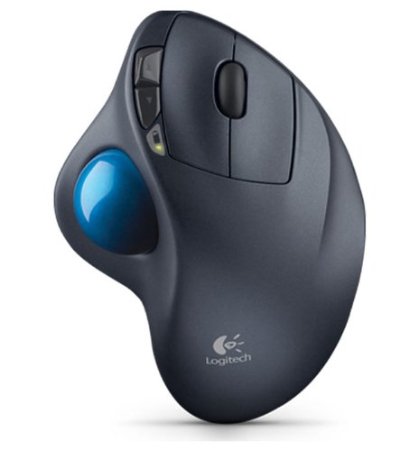 Belkin n52te
The Belkin is more than just a mouse. The first thing to know about the Belkin n52te is that you will need the appropriate driver to have the mouse work properly on your computer.
This mouse is basically a hybrid device. All the keys can be programmed to do anything you need them to do.
It features 3 different key-modes, allowing you to program the buttons up to three different customizable sets of keys and be able to switch from one configuration to the others. If you are working with more than CAD software, you can have a different button configuration for up to three CAD software.
Using this device for your CAD work, you can virtually program all your keyboard shortcuts on the Belkin. The hand rest will help reduce fatigue while working for long hours.
Just like the SpaceNavigator, this mouse is best used when added to your ordinary mouse. It is definitely not a replacement for the conventional mouse.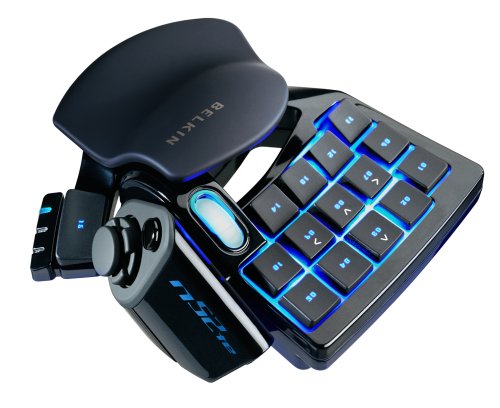 Hippus HandShoe M2WB Mouse
The only reason why the Hippus HandShoe M2WB Mouse was added to this list is its ability to cut down the strains inflicted on your hand by a lot.
If you have enough patience to adjust your habit of using the HanShoe mouse, it will be rewarding after some time. This mouse is one of the few that is indicated for people working long hours using their computer mouse.
Apart from its ergonomic features, this mouse is an ordinary three-button mouse.
As a CAD drafter, if you are rather in the need of something that will help you work long hours without feeling it in your wrist and hand, this is a mouse for you. This mouse is available in 3 sizes. It is a palm grip mouse, meaning it is designed for your hand to totally rest on the mouse from your wrist to the end of your ring finger.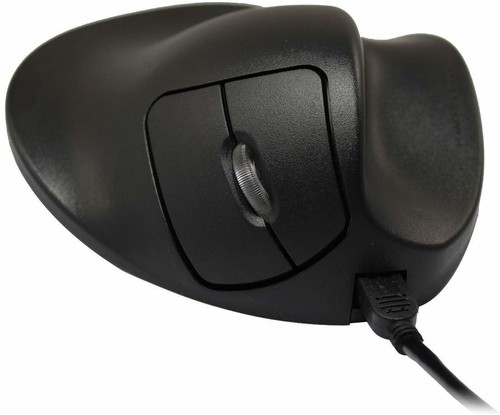 Anker mouse
This vertical mouse has nothing astonishing but its shape.
The Anker mouse will be the cheapest way to have you try a vertical mouse
It was actually constructed for those who want a break from the conventional mouse or those suffering from carpal tunnel syndrome.
It is a wireless mouse that will give you some break from working with you hand facing the table and you might actually discover that it will make working long hours more comfortable once you build the habit of using it.
But it might be hard to come back to a traditional mouse once you are used to it.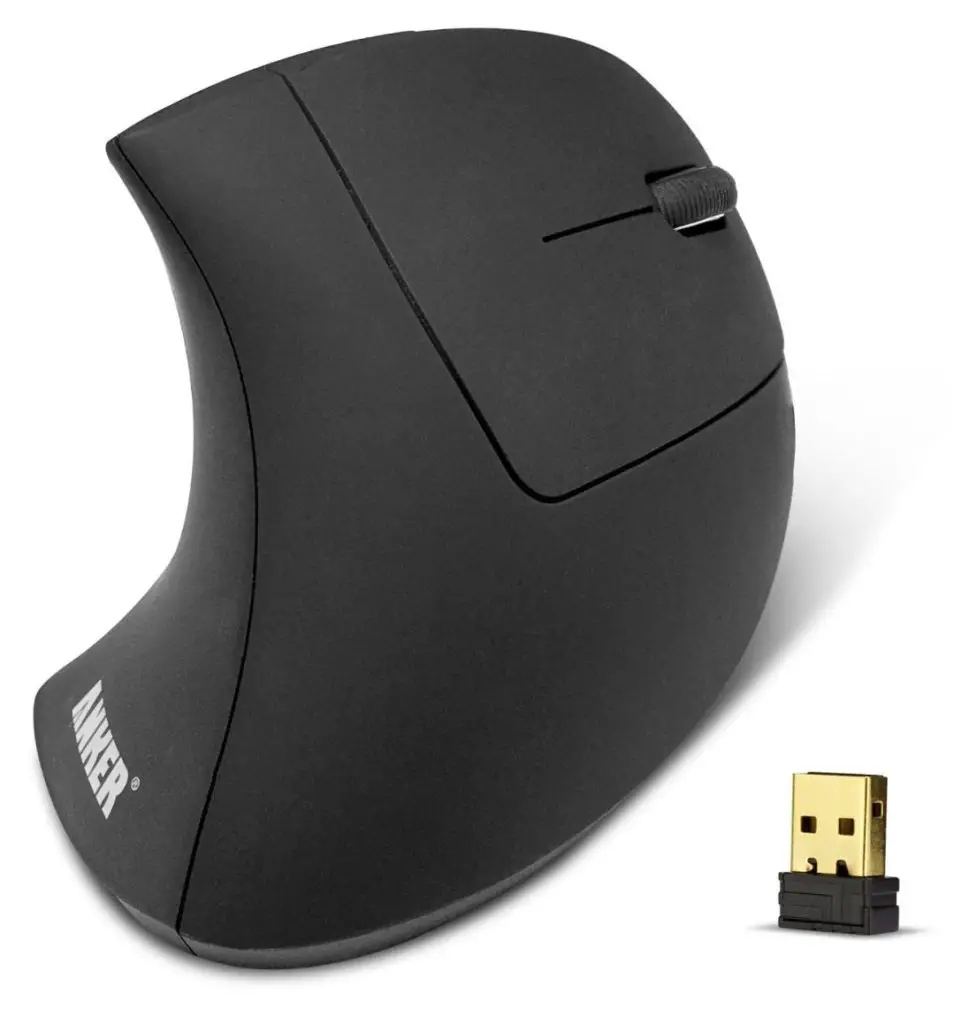 Final thought
Whether you are an advanced user or a beginner, remember to always scan your needs before opting for a mouse. Think of what you would like to be able to use the mouse to accomplish, then go out there and attempt to reverse engineer what could the best mouse be.
You might also like these