We have recently talked about criteria that must be taken into consideration while building a CAD workstation. In this post we will look deeper into answering the following question: What should I consider while choosing the best laptop for AutoCAD?
Scrutinizing Operating Systems

The operating system of a computer is the software that manages computer hardware and software resources and provides common services for computer programs. The operating system is an essential component of the system software in a computer system. Application programs usually require an operating system to function. And Computer aided design tools are an example of computer applications.
The above description points out the fact that without an operating system, CAD design cannot be done which also means choosing the right operating system can simplify the task of modelling for CAD users. So how is an operating system chosen?
best laptops for AutoCAD
Laptop for AutoCAD
Description
Samsung Serie 3 350E7C S0Q W8

3rd generation Intel Core i7-3630QM 2.4GHz plus Turbo Boost
8GB DDR3 1600MHz Memory
1TB (5400 RPM) SATA2 Hard Drive; 8X Tray Load CD/DVD
17.3" HD+ LED Display (1600 x 900)
802.11 a/b/g/n, + Bluetooth, WiDi

ASUS ROG G750 Series G750JM-DS71

Intel Core i7-4700HQ 2.4Ghz (Turbo 3.4 GHz)
12 GB DDR3
1 TB 5400 rpm Hard Drive
17.3-inch screen, GeForce GTX 860M 2GB
Windows 8.1, 3.5-hour battery life

Dell Precision M3800

Screen Size:15.6"
Processor Type:Core i7
Standard Memory:16 GB
256 MB flash_memory_solid_state
DDR3 SDRAM

Compatibility issues
To use a CAD application or tool on any operating system, the application must be built to be compatible with the OS in question before it can be used. Therefore, the choice of an OS must be put into consideration when building a workstation.
CAD inter-connectivity issues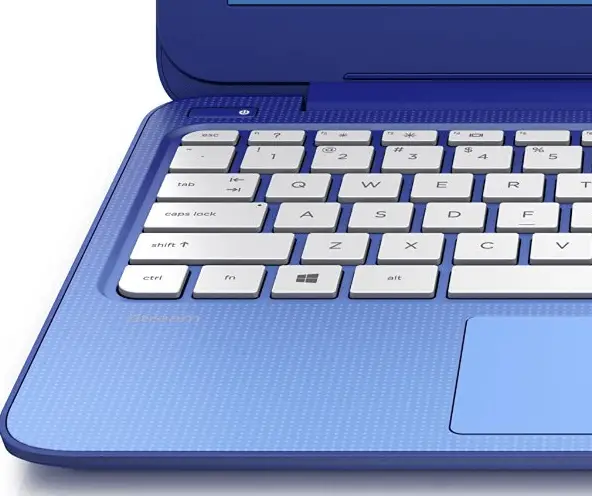 The career path of a CAD user consists of situations where he or she would have to make use of different CAD design applications at one point or the other. Therefore it is essential designers choose operating systems that can support the Multiple CAD apps they would work with through their careers.
Now let us take a look at the three major operating Systems available to CAD users:
Windows Operating System
Since the inception of CAD apps, Microsoft's Windows OS have been the go to operating system for developers due to its large user base. This means that approximately 95% of CAD apps currently on the market are built to run on Windows which makes it one of the best OS choices CAD users could use on their computers. Windows currently support:
Autodesk's Entire catalogue–AutoCAD, MAYA, 3D MAX etc.–work on Windows
SolidWorks etc.
Mac Operating System
Although Apples Mac OS is used widely by the public, its compatibility with major CAD developing teams is spotty due to Apple's tightly controlled ecosystem. Approximately 25% of CAD apps on the market work on Apple's OS which means majority of the apps currently on the market do not run on the Mac OS. Here are some CAD apps Mac OS supports:
ArchiCAD
AutoCAD WS
VectorWorks
Linux Operating System
Linux is an open source operating system that is widely used by app developers for app design. Due to its open source build, most CAD developing companies have taken advantage of it and a majority of CAD apps currently on the market works pretty well on its platform. Some of the CAD applications or tools that run on Linux include:
Autodesk's Catalogue
Microstation
SolidWork etc.
Following the criteria discussed above on choosing an operating system for CAD design, an observer can see that Windows and Linux operating systems provide CAD users with the best advantage in terms of CAD compatibility and interconnectivity issues due to their support for a majority of the CAD applications on the market.
Choosing the best laptop for AutoCAD
Most CAD users who make use of desktop computers at the workplace still make use of Laptops when working from home and this make laptops the preferred choice for a majority of designers. Therefore, it is quite important we discuss the optimal specifications required when choosing a laptop for CAD design.
Processing speed
Most CAD apps come with specification of the RAM size and sometimes processor type needed to run the application. But for optimal results, a RAM size of over 4 gigabytes will successfully run any CAD application. As for storage space, the size of your projects determine the hard disk size to be considered but disk space of 400 gig and above can be used to run CAD applications. Also, getting a laptop with more cores–core i3 or upwards–will make rendering large projects quite easy and faster for the user.
Graphic card
for graphics, going for a laptop with Intel HD 4000 card will increase the display resolution of designs as well as provide a sharper picture of the intricate models to be done.
Display Screen
A display screen with 17 inches and above will create the perfect window for viewing your designs.
So outlined below are three laptops CAD designers can choose from to kick start their designing careers.
Finally, it is important to note that although a good laptop enables you to do more, your design ability will play a larger role in your future success.