There are some quite popular 3D modeling software applications been used around the CAD industry, that every designer knows about and SolidWorks obviously falls into this category. This design application was built for the task of modeling and rendering models which it does excellently due to its extensive features and simplistic user-interface.
SolidWorks does its job so well that most designers will include it in their top 3 list of CAD applications to use. But despite its versatility, one factor still puts it out of the reach of the average designer and this factor is its price. The full package of SolidWorks 2017 costs approximately $2,000 and expecting students, hobbyists, and designers at the beginner level to be able to afford this package is a tall order. To help student's use its products, SolidWorks opened an online student store that provides its merchandise at a very subsidized rate. Yet still, not every student can afford its products.
In today's post, we will be looking at alternatives to purchasing SolidWorks. Here, 7 free CAD tools that can be used to carry out high-end 3D modeling projects and execute rendering tasks will be outlined in the coming paragraphs.
Recap.
Free Solidworks alternative
OpenSCAD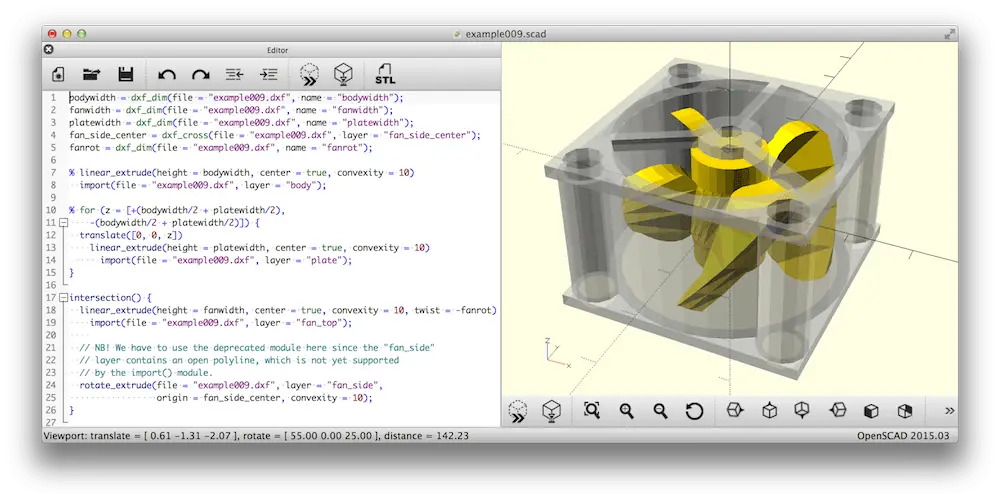 A CAD software application named OpenSCAD generally means two things; it is an open software app that can be modified by designers and it most probably comes without a price tag. OpenSCAD was developed for the sole purpose of creating solid 3D CAD models and provides the features needed to allow designers create complex 3D models.
The CAD software is built to focus heavily on the CAD aspects of modeling rather than artistic design. This makes it more like a 3D-compiler that reads a script defining the object been modeled and then renders the model provided by your script. Therefore, OpenSCAD is built for excellently modeling machine components but maybe a bit redundant for creating 3D animations.
In terms of features, OpenSCAD makes use of two main techniques; the use of constructive solid geometry (CSG) and the extrusion of 2D outlines to create solid 3D models. More importantly, this CAD application is a good alternative to SolidWorks which will cost you no money. Simply visit the parent site to download OpenSCAD. OpenSCAD works on Windows, Linux and the Mac OSX operating system.

FreeCAD
The push to demystify CAD application development and eliminate the need to pay for design suites has been led by indie developers and the good people at FreeCAD fall into this category. FreeCAD, as its name connotes, is free. It is a general-purpose parametric 3D CAD modeling tool built for the mechanical engineering niche. This means that it comes with all the features and design techniques needed to develop mechanical components.
FreeCAD like most of its competitors uses 2D extrusion techniques to carry out the modeling of solid 3D characters. Also, FreeCAD provides support for all the open-source libraries that you know in the field of scientific computing. This means you can make use of CSG techniques when modeling as well as import designs from other CAD software applications for use or modification on your FreeCAD workspace.
This CAD software application is fully multi-platform in its use. Therefore, you can download and make use of FreeCAD on Windows, Linux/Unix and Mac OSX powered systems. These factors make it a great alternative to the established 3D modeling tools out there due to its features and cost

DesignSpark Mechanical
The rise of 3D printing has led to the creation of supporting technologies developed to simplify the task of using a printer. One of these spin-off industries is the current creation of 3D modeling tools that can be used to design printable digital 3D models. DesignSpark Mechanical is one such software that falls into this category.
This application is a free CAD software developed solely for the engineering niche and has been hailed for its ability to help engineers move from concept to design with ease. Its main selling point is its abilities for rapid prototyping and reverse engineering of physical objects. Like most open-source software applications, its eco-system is built to accommodate libraries and designs from other CAD applications.
DesignSpark works seamlessly with the different file types you know and is a multi-platform enabled design tool. This means you can download, install and use it on Windows, Linux and Mac OSX platforms without any issues arising.

SolveSpace
Interesting things are happening in the world of CAD as multiple developers test the dominance of SolidWorks, Autodesk and Bentley Microstation with free and powerful alternatives to design. SolveSpace is a parametric 3D CAD program designed to do just that—test SolidWorks dominance in the niche of mechanical 3D modeling.
To do this, SolveSpace has integrated multiple features to attract professionals, amateurs and 3D printing enthusiasts to use its intuitive modeling interface. With the application, users can model 3D parts using extruding techniques, revolves and Boolean operations to accomplish the design task. Consequently, the application can also be used in drawing 2D parts, creating printable 3d models and supporting the export of your model's STL directly to a 3d printer.
The app was built to function on Windows, Linux and Mac OSX. On the official SolveSpace website, interested users will find a plethora of tutorials and materials extensively covering its use which definitely simplifies the task of mastering its tools and user-interface. Lastly, it is truly a free alternative CAD software app one can use instead of SolidWorks for modeling mechanical components.

Tinkercad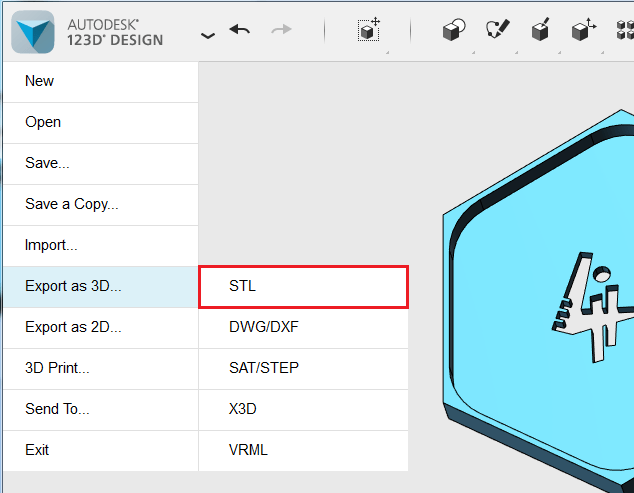 If you were not expecting to see an Autodesk product on this list, view this as our official apology for disappointing you. But the fact remains that a free 3D modeling CAD software application from Autodesk will always be a force to reckon with in the CAD development industry. This is due to the fact that Autodesk brings over 30 years of development experience to the table.
Tinkercad is a versatile modeling tool developed with one thing in mind; creating 3D models with ease. This makes it one of the easiest design tools to use in the entire catalogue of design applications its parent company has to offer. The app comes with a comprehensive toolset and makes use of extruding 2D designs as its main technique for 3D modeling. Compared to Maya and Inventor, it should be viewed as a simpler tool for modeling non-complex 3D models.
The app also provides you with access to Autodesk 360, the cloud platform for storing all your designs and this comes with a package charge. Tinkercad is available on Windows and Mac OSX operating systems and can be freely downloaded from its official website.

Blender
Blender has slowly but surely earned a name for itself as one of the more-trustworthy open-source CAD software applications currently available to designers. This is due to its premium-grade interface, tools, features and animating abilities lacking in other free CAD applications. Blender should be viewed as not just a 3D modeler but as a complete design suite capable of quality renderings and animation.
Therefore it is one of the perfect free CAD applications students from every discipline involved with design and modeling should consider as a great alternative to SolidWorks. With this software, you can also create 3D printable design concepts, import 3D models and reverse engineer physical objects. Its feature-rich interface makes it quite difficult to learn its design techniques and you will need to invest some time in it to become fluid with its use. Blender works superbly on Linux, Windows and Mac OSX. It also has a vibrant online community to help you with any difficulties that may arrive. With Blender, creativity starts here.

FloodEditor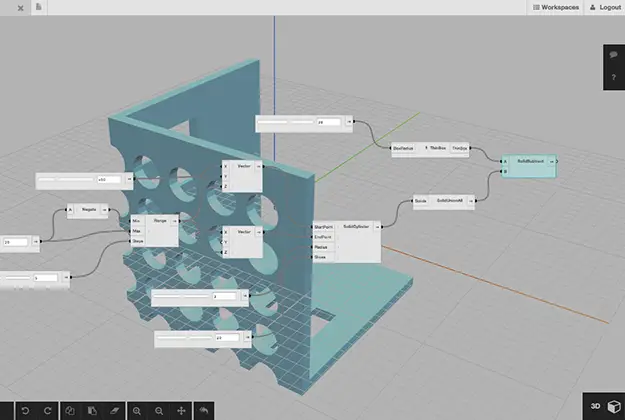 Here is a shout out to cloud-based CAD applications that one can use without the need to download or install any 'exe' files on your computer. food editor is a parametric 3D modeling web application designed with simplicity in mind.
It is important to note that this CAD tool works well with the more established browsers we use on our systems. And with a Firefox, Safari or Chrome browser, you are good to start modeling your 3D components with floodEditor. Although it is still in beta, its reviews have been encouraging and with an open-source backed platform, enhancing its features and abilities will be crowd-sourced.
I believe floodEditor, is something to look forward to in the future for those not willing to pay the steep price that comes with using some of the more established brands out there. You can check out its capabilities here.
Final Thoughts
I think it is important to note that, most of the free CAD software applications available for public use come with some few flaws one must accept. This does not mean you can't accomplish the tasks you set out to model. There are also a few which are near perfect and Blender falls into this category but its steep learning curve may serve as a hindrance to beginners or first-time users.