A proper graphics card can make a difference between a fantastic SolidWorks experience and constant annoyance at the way you view your projects. Since SolidWorks software is far from being cheap, not taking advantage of all the possibilities it has to offer is downright irresponsible. If you want your system to run as smoothly as possible while displaying and loading your designs properly, a good graphics card is a compulsory purchase.
The Importance of a Good Graphics Card
Some people believe that if the software loads fine then their old graphics card can do the job. This is a big mistake. While SolidWorks may load properly, the bad graphics card can influence the way you view your drawings and designs.
A wrong card can make your computer prone to crashes when using such complicated software as SolidWorks. Some gamers believe that their expensive gaming cards should be sufficient to get the best results in SolidWorks. On the contrary, the gaming card might not be enough. A good card for this software should be able to process engineering workflows.
Hardware Requirements
Even if you choose the best graphics card for SolidWorks, you might not get the results you were hoping for. Why? Because the rest of the hardware on your computer should comply. Without a good CPU with sufficient memory, any graphics card is useless. As soon as you upgrade your computer, you can start searching for the right graphics card.
SolidWorks is a diverse software, which can allow you to create projects of various difficulties. If you are planning to dedicate your time to simple modeling, you don't have to invest in the best graphics card. However, if you are dealing with complex projects or planning to do them in the future, it makes sense to make an investment before installing the software.
Questions to Ask Yourself
Before going forward and choosing the best graphics card for SolidWorks, you need to ask yourself some questions.
Once you answer these questions, you can get an idea of what your card should be like.
Types of Graphic Cards
If you are new to choosing the graphic cards, you can benefit from some information about the types of video cards available on the market today.
Integrated Video Card
Most modern computers already have a built-in video card to help display the images and videos on your monitor. If you read the computer's specs, you'll probably find something about the integrated card. This default option can come with the computer's motherboard. An integrated card doesn't mean that you can't upgrade it.
You can buy a new card and plug it into your computer. As a result, the integrated card will be rendered useless. Depending on how new and advanced your computer is, you may be able to avoid buying a new card for using SolidWorks but most likely it will only be sufficient for the simplest projects.
Integrated cards are unlikely to be powerful. If you want to go further than the simplest CAD models, you would need to change your card.
PCI Cards
PCI video cards are the cards that use the PCI slots on your computer's motherboard in order to work on the computer. At the moment PCI graphics cards are somewhat outdated. However, if you have an old motherboard, PCI might be the only way to connect a video card.
Looking for a PCI card for your SolidWorks needs is not a good idea. Most likely your computer is too old to support the software. Upgrading an old system using a PCI video card might be suitable for some gamers but won't allow SolidWorks to run properly.
AGP Graphic Cards
These cards use the AGP slot to connect to your motherboard. As opposed to PCI cards, AGP is a more modern option. You can choose the speed of the AGP card, which can go as high up as 8x. However, older systems and motherboards have a "speed limit". SO you have to make sure that your motherboard is up to date in order to take full advantage of the AGP card. Otherwise, you may be stuck with 1x or 2x speed. AGP cards are widely compatible, however, their speed is lacking. These cards are unlikely to give proper support for complicated CAD projects.
PCI-Express (PCI-E) Graphic Cards
These are the most advanced video cards. They connect to the PCI-E slot on the computer's motherboard. They can offer speed up to 16x. If your motherboard has more than one PCI-E slot, you can easily plug-in more than one graphic cards and use the combination of their power. This is a good option for SolidWorks software. However, before you choose the PCI-E card for your computer, check your motherboard specs. Some motherboards work with certain PCI-E card brands.
High-End Vs. Mainstream
Mainstream video cards are suitable for an average user, who might be an occasional gamer. These cards are great for working with standard computer applications and watching videos. However, they cannot support heavy game flow.
High-End cards are great for newer games and sophisticated CAD software. They feature multiple HDMI, DVI or VGA outputs and allow you to use multiple displays. High-end cards are on an expensive side and might take a toll on your wallet. However, investing in such a card can allow you not to worry about any type of software you use for any of your needs.
SolidWorks Graphics Card
SolidWorks recommends using two video card brands and models:
These are the graphics card officially recommended by SolidWorks. If you don't have time to deal with the research today, we've done part of it for you. Below you can find 4 graphic cards suitable for SolidWorks.
NVIDIA Quadro P4000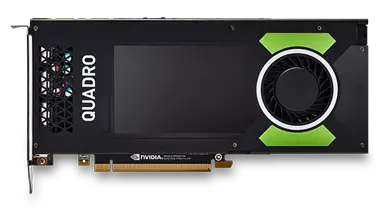 This graphics card is one of the latest offerings by NVIDIA. It caters to the avid gamers and CAD software users and can be called a high-end graphics card. This video card is specifically designed to deal with complex CAD models. It gives you an option of adding Quadro Sync II card, which allows you to use multiple monitors. It's a PCI-Express card with 16x speed. You can use virtual reality environments to experiment with and experience your designs.
NVIDIA Quadro M6000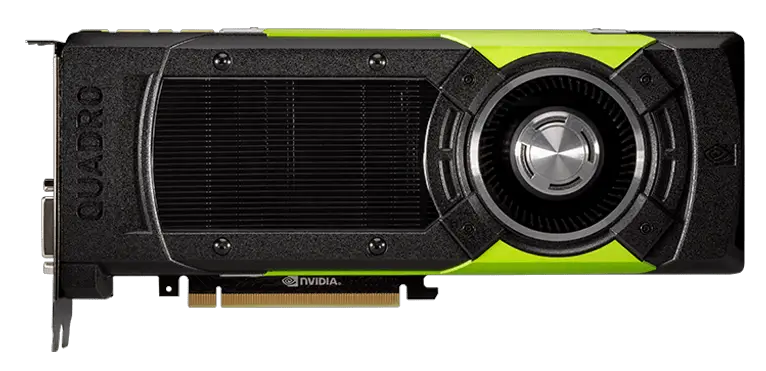 This is a slightly less expensive option for SolidWorks users, however, it provides all the specs you need for the smooth running of your software. Quadro M6000 delivers a great gaming performance together with the better rendering control. It's a PCI-E card that offers 16x speed.
AMD FirePro M4000
This is another wonderful option for SolidWorks users. It's created to compete with NVIDIA Quadro M4000 model. This is a good video card for SolidWorks software users, who are planning to do complex CAD designs. The card offers great speed and multiple monitor options.
AMD FirePro M5100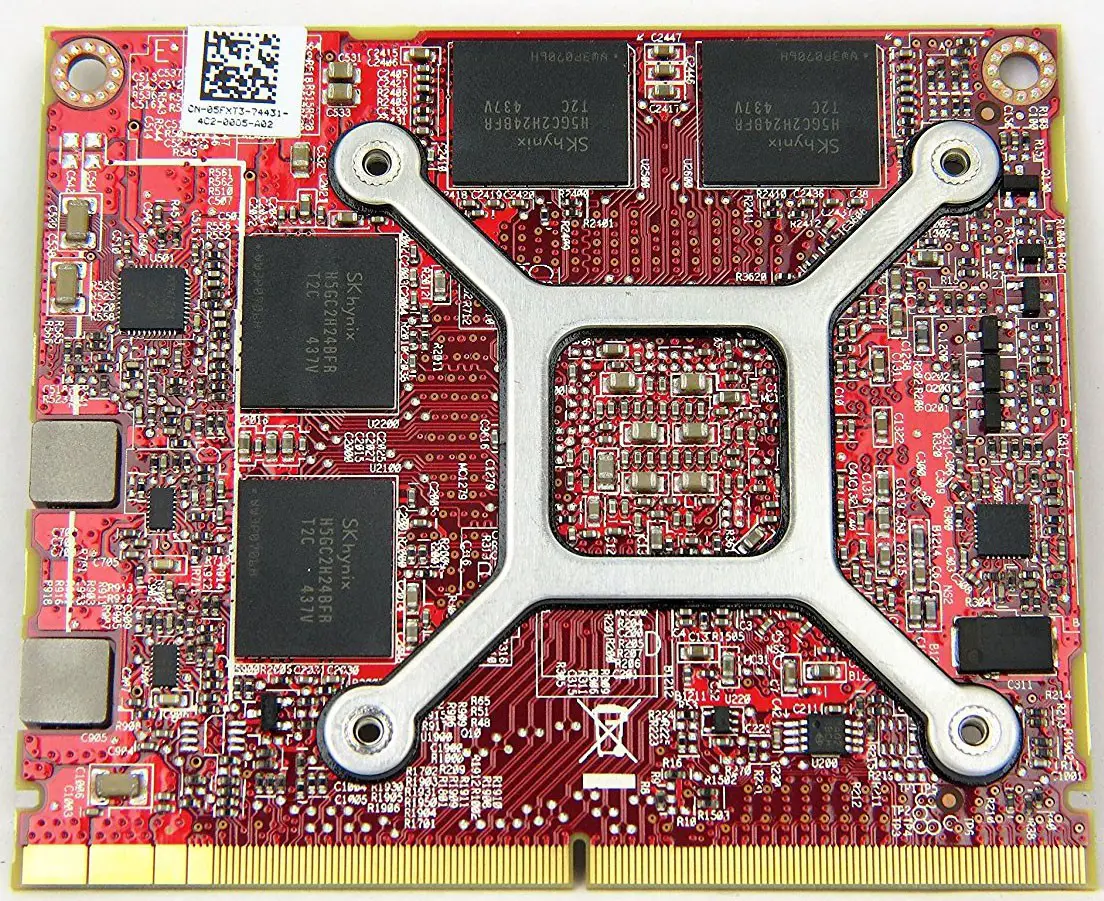 This model provides excellent speed and wonderful features for SolidWorks users. Even though this card was released back in 2013, it still offers excellent performance and speed. SolidWorks software provides a full specter of features when used with this video card.
While these video cards seem to be the best options for SolidWorks software at the moment, you can still consider other models for your use. As long as the brand is NVIDIA or AMD FirePro, you can choose virtually any video cards. Here is a list of graphic card models than you might want to consider:
AMD FIREPRO
NVIDIA
M5950
M6000
M6100
V3900
V4900
V5900
V7900
W2100
W4100
W7100
1000M
2000
2000M
4000 M
K600
K6000
K1000M
K1100M
P3000
P5000
M5000
M 5000 24 GB
You have to pay close attention to the system's requirements as well as your personal needs. If you can't come up with a perfect combination, get professional advice. Choosing the wrong graphics card for you SolidWorks needs can spell disaster. After all, you don't have to be a software or hardware guru to become a designer. So sometimes, it makes sense to talk to an expert.
When you think about buying SolidWorks software, you need to consider the budget. This program requires you to invest in a good computer and a solid video card. Buying one of the components and failing to purchase the rest can significantly hinder the results.