STL (STereoLithography) is a file format native to the stereolithography CAD software created by 3D Systems.
Converting your DWG file to STL will let you hand the resulting file to any 3D printing service with the confidence of them being able to read and print whatever information you happen to have in your file.
Although AutoCAD is not the most appropriate solution for 3D projects designed with the objective to get printed, you can use it to design a relatively advanced 3D object.
Among all the ***OUT command lines you can make use of to export a project from AutoCAD to the *** file, There is STLOUT that allows you to easily convert any 3D object out of AutoCAD to STL.
Convert DWG to STL
This tutorial will assume you own AutoCAD and we are going to see how you can use AutoCAD to convert your DWG to other file's type.
Caution: This was tested on AutoCAD 2014, thus we can not guarantee that this will work for previous versions.
To convert a DWG file to STL
Open your DWG file
Type STLOUT and Press ENTER
Select a 3D object
Save the resulting STL file
***OUT where *** is the file type works for file's type like TIF, WMF, JPG, PNG, ACIS, BMPOUT,
Using this, If you would like to convert a DWG to PNG, you can use the PNGOUT command just as we did use the STLOUT command to convert to STL.
How to generate an STL file
There are many CAD software out there that could help you create an STL file. For beginners, There is Tinkercad that will help you easily materialize your ideas. It is a free CAD software from AutoDesk.
Unlike AutoCAD, Tinkercad is focused on creating 3D objects for printing purposes. The Software was created for beginners.
Learn how you can use this software to create the following image.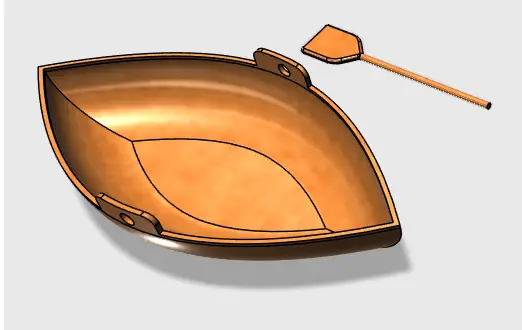 Download free STL files.
3D Projects (Good 3D practice exercises)