Just looking at the image below makes me happy, and I bet you will understand this after completing the challenge below.
As a reminder, I would like to give you the following tips, just in case you need it.
You need to have mastered the use of the MIRROR command. Using it will save you a headache. After creating those arcs, use the  MIRROR command to create a mirrored copy on the other side. The red lines can serve as a midline for your MIRROR.
To create the arcs, you need to use the feature Tan Tan Radius of the CIRCLE command. If this is the first time you hear about this, you should go and check it now.
Learn AutoCAD basics
Figure 1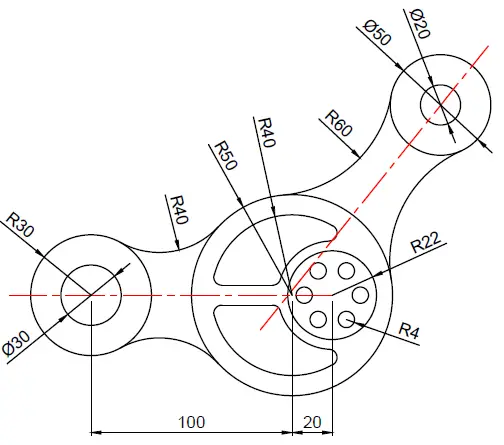 Figure 2
To avoid the preceding image to be too bushy, I've split information. You can find the remaining part of the information you need in the following picture.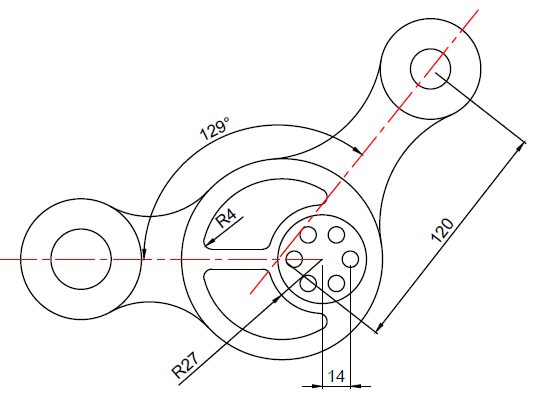 Hopefully, all went fine, if not, feel free to drop a couple of words below and share what your concern was while working on this challenge.
Learn AutoCAD Basics in 21 DAYS