In this AutoCAD tutorial, we have learned how to grow an array on an ellipse. Today we are going to combine that skill with others.
That being said, we suggest you master the tips we share on DAY 12 and the use of the ARRAY command in AutoCAD before trying this one out.
Learning AutoCAD Basics
The following is the image of today's experiment.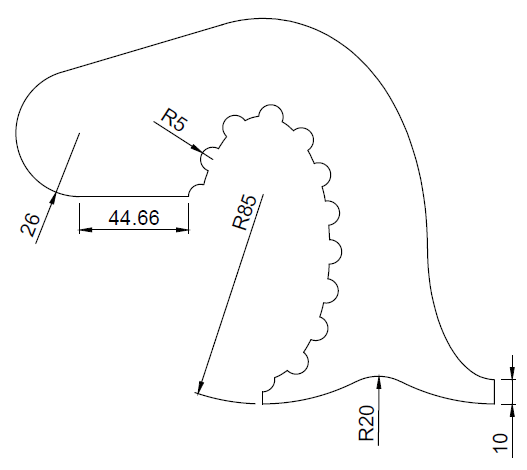 Execution
Now, we would love to provide the following images. These will lessen your confusion and help you know where to start.
Notice an ellipse of 55 x 108 in the figure below, it is what you have to use to create the array. Those small circles are equally spaced around the path of the array.
The center of the Big circle is shown on the image below and denoted by A.
The following image gives a dimension that will be important while designing.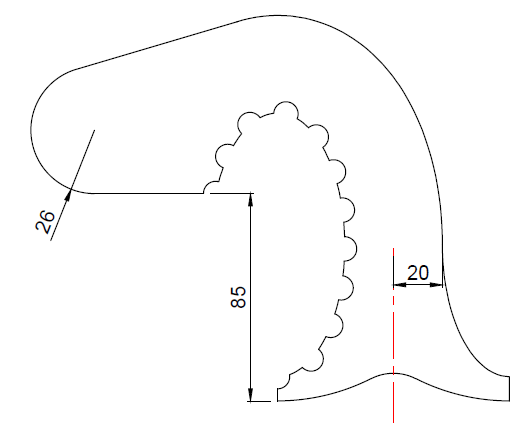 The red line on the last image shows a line of symmetry that will be used to get the down part of the object completed.
If this is confusing, I will invite you to check how to build such an ARRAY here.
Note you will be required to use the OFFSET command in this exercise.
Learn AutoCAD Basics in 21 DAYS