Growing Your B2B Automotive Parts Firm with 3D Printing
The fourth industrial age is upon us and it is no longer news that the revolution it brings has swept through diverse industries with its disruptive waves. Thankfully, the disruption 3D printing brings to manufacturing is mostly good for who does not love the efficiency, speed and versatility using a 3D printer brings?
My educated guess is that everyone in all the industries 3D printers is currently used love this manufacturing efficiency. This can be seen from the record sales and profits the industry currently generates. But the focus of today's post is not on generated revenue but falls on the automotive industry, the integration of 3D printing in it and how business can take advantage of it. Therefore, case studies will be used to highlight the different ways in which business have benefited from 3D printing and can continue to do so in the near future.
Enhancing Restorative Work on Automobiles
The sales, repair, and refurbishing of used cars play a major role in the revenue that the automobile industry generates. And as most observers also know, the industry for used automobiles also runs heavily on the replacement of erroneous parts and components that ensure fully used cars are functional.
Through the years, the traditional method for accessing parts that fit for a damaged automobile-focused on three major techniques;
Buying new parts from the auto manufacturer
Salvaging working parts from similar cars
Applying welding and crude machining to develop new parts.
Although these techniques have managed to provide enough support for the used car market, they have generally been faced with challenges which have hampered the business. These challenges include; the high cost of purchasing new parts from manufacturers, the phasing out of old models and the parts that run them, the difficulty of finding similarly salvaged cars and the uncertainty that comes with welding solutions for use.
This is where 3D printing comes in. The creation of 3D printed auto parts using 3 printers has been applied successfully in different scenarios such as the refurbishment of Elvis Presley's BMW 507 race car by BMW. In this case, the body of the car had been stored in less than pristine conditions by a collector and the needed parts for refurbishment were unavailable. Introducing additive manufacturing into the mix, allowed for the creation of its parts and components with ease.
There still remains a huge market for used cars in the developed and developing which auto sales business can exploit with the aid of 3 printing. Here, it is important to note that you do not need to handle the manufacturing process in-house but can easily outsource the printing of auto parts to China-based plastic molding companies such as Sositar. This will get the job done professionally in record time.
Manufacturing Auto Components Iteratively
In the 3D printing community, Ford–the auto manufacturer's—use of 3D printing in developing both the tools for assembling cars as well as auto parts has become a legend of some sort. This is due to the fact that it was the first automobile manufacturer that set-up a dedicated 3D printing lab to aid its productivity and creative efforts. The Ford experimentation with 3D printing as a means to develop its parts, quickly bore fruits as it helped the company speed up production circles, and maximize its expenditure.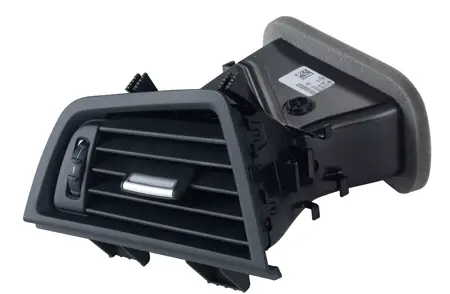 These listed benefits where all made possible due to the iterative and rapid prototyping powers 3D printing bestowed on Ford. Additive manufacturing made it possible for the firm to speedily manufacture concepts, test them out with/in actual automobiles and recalibrate errors at will. Successfully integrated concepts where then iteratively manufactured at will as well as in record time thereby creating a case study for other automobile manufacturers to learn from. This lesson was that the 3D printing of auto parts is the future of manufacturing and Ford's success has led some of its competitors—Honda, Toyota etc.—to look to 3D printing when seeking for innovative solutions for rapid prototyping.
There is also a lesson here for the little guy in the auto business. Here, the little guy means; businesses in the auto customizing industry, mechanic shop owners, smaller car manufacturing companies etc. and that lesson, is that one can gain a competitive edge incorporating 3D printing. Your business does not have to set up its own 3D printing laboratory but it can outsource the building of ideas and concepts to a specialized auto parts manufacturing firm.
Troubleshooting Recalled Cars
The scourge of the auto manufacturing industry has always been little or major errors which have led to the recall of several car brands in recent times. 2017 statistics put the recall number at over 30 million with industry giants such as Nissan, Toyota, BMW and Hyundai leading the way. The cause of these recalls is varied but in many cases, defective car parts led to the recalls which in turn has resulted in millions of dollars' worth of losses for these car brands.
This how's to show that recalls, managing recalls and producing effective parts for thousands of cars can benefit from the speed, efficiency and iterative manufacturing techniques 3D printing has to offer. And manufacturers are listening, for Toyota, Hyundai, and BMW have setup or partnered with 3D printing outfits to handle the design and development of 3D printed auto parts. This collaboration has been carried out with the aim of efficiently managing errors that may arise during production.
Additive manufacturing is here to stay and with the advent of new techniques, industrial 3D printers as well as the work being done in developing durable printing materials, the fourth industrial age has become a reality. And this reality is one the auto industry must tap into to meet its potential, innovate quickly as well as satisfy its teeming customers.