It is a well-known fact that as adults, we spend most time of our young and middle-aged adult live in our working environment and for some, this experience may not be too pleasant. Therefore, to make the best out of your workspace, it is important you endeavor to keep that special space filled with objects and items that bring some sort of joy or relief from your hectic work schedule. In this article, we will be providing 3D printing enthusiasts with some cool 3D printed objects designed solely for simplifying your workspace.
20 3D Printed Objects for Your Work Space
Headphone Holder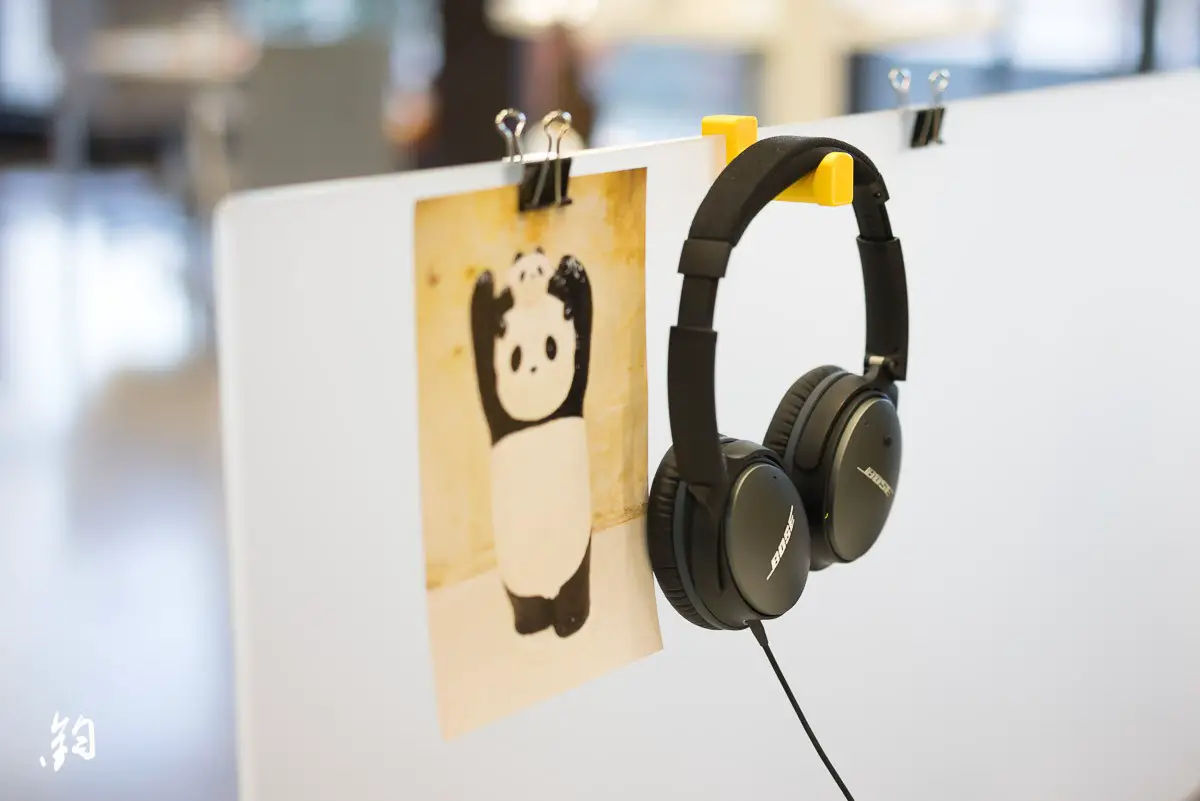 For those who love working with music, the headphone holder is a nice item to have for it provides you with a place to store your headphones when they are not in use. The headphone holder can be clipped on your office divider which puts it within immediate reach. Download the model.
Grenade Pen Holder
What could be more militaristic than a pen holder shaped like an actual grenade? This stylistic pen holder will definitely be a hit in your office and would draw some eyes to your desk.
Pen Holder Minimal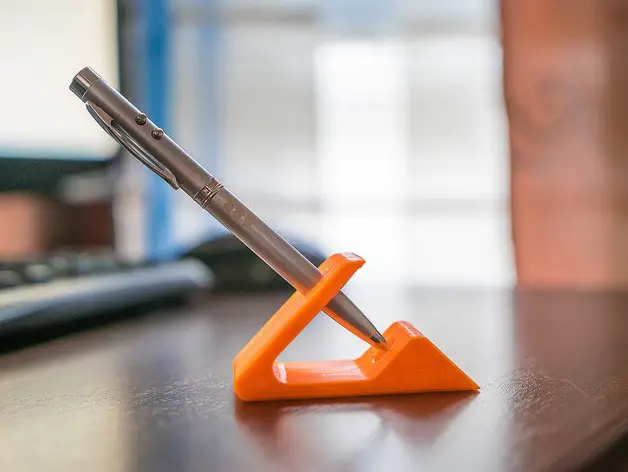 For minimalist who believe a simplistic approach is the best approach to life, the minimal pen holder will definitely be right your alley due to all the minimalistic points it ticks. Download the model.
Business Card Holder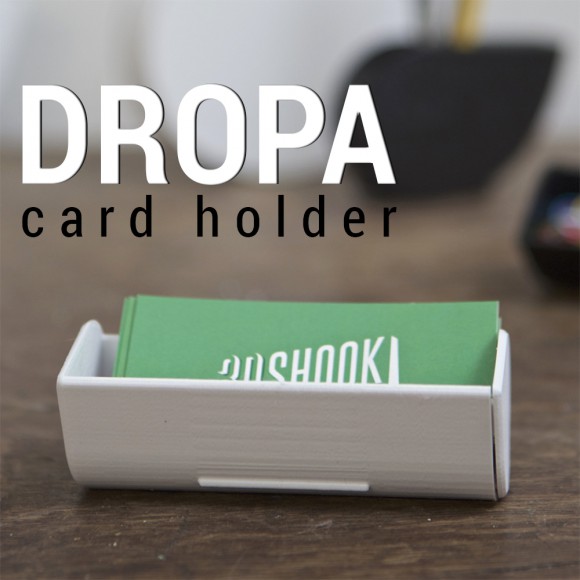 The DROPA business card holder is designed to provide you with a rather creative holder to keep your cards. It consists of a drop shaped cover which adds to its stylistic pattern. Download the model.
Wonky Drawers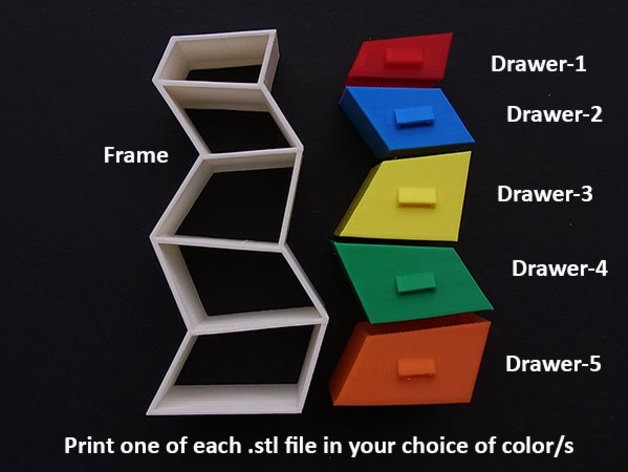 Wonky drawers are unique small cabinets made for the storage of small office items such as office pins, business cards and the like. It is entirely made from plastic and should be considered as a good gift for your colleagues. Download the model.
Tape Dispenser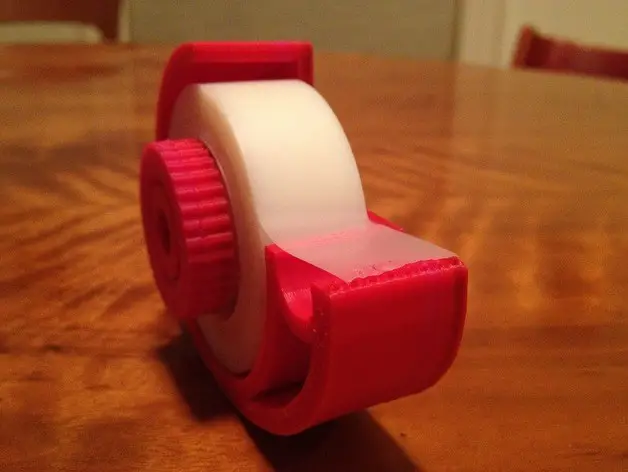 Ever heard of a tape dispensing unit? If no, now you have. This creative tape dispenser is a good desk organiser and an office item that will be truly appreciated in work spaces where courier services are offered. Download the model.
Cable Manager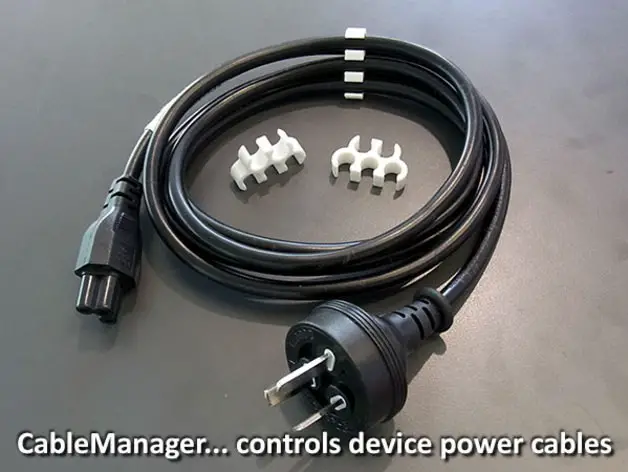 The use of handy cable managers is a practical method in getting your office space organized and free from errant cables. The cable manager is a small but efficient clip that can be used to hold multiple cables clipped to a chosen surface. Download the model.
Pac-Man Containers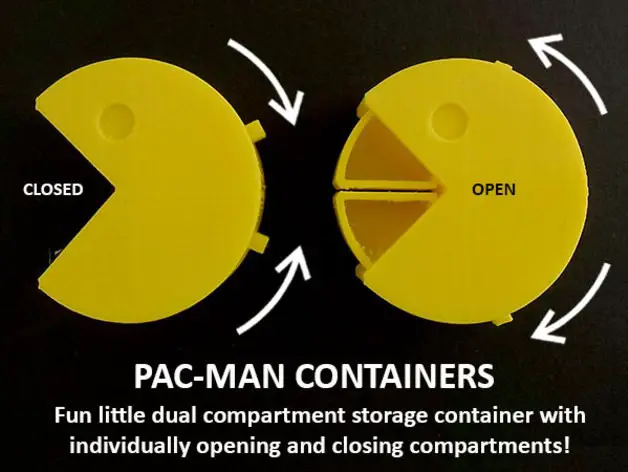 This is a fun and creative dual storage container designed using Mr Pac-Man as its inspiration. The containers come with two individual openings around both sides of Pac-Man's body. These containers were built to hold small office items and should be viewed as an organizational object. Download the model.
Ethernet Cable Runners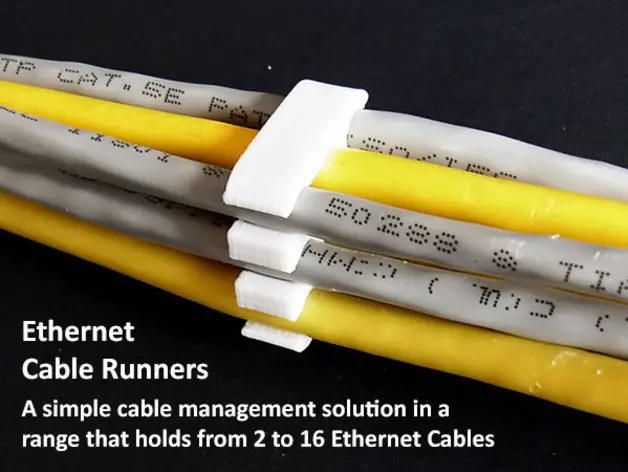 For offices running on multiple Ethernet cables, the probability that these cables may become a source of hindrance to staff is quite high. Therefore, 3D printing these Ethernet cable runners that hold approximately 2 to 16 cables will keep your office organized and free from running cables. Download the model.
Adjustable Laptop Stand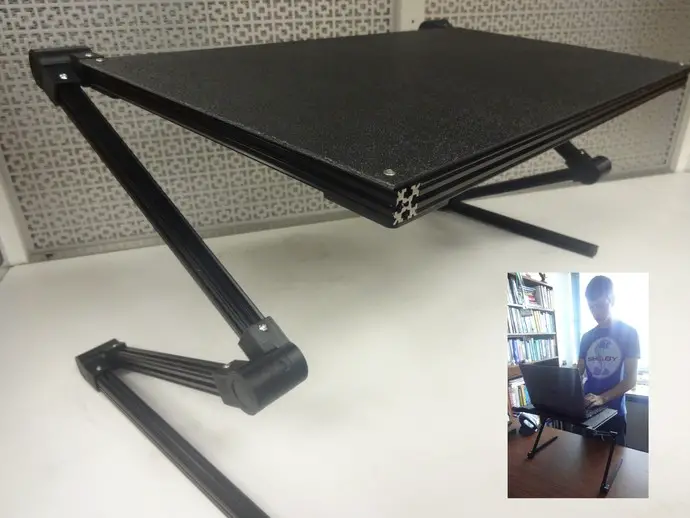 Fidgeting while working is something most people are familiar with and while standing, sitting or reclining you might want your laptop adjusted to fit your position. This adjustable laptop stand is just the perfect office item you will need to continue working from diverse positions. Download the model.
Office Supplies Holder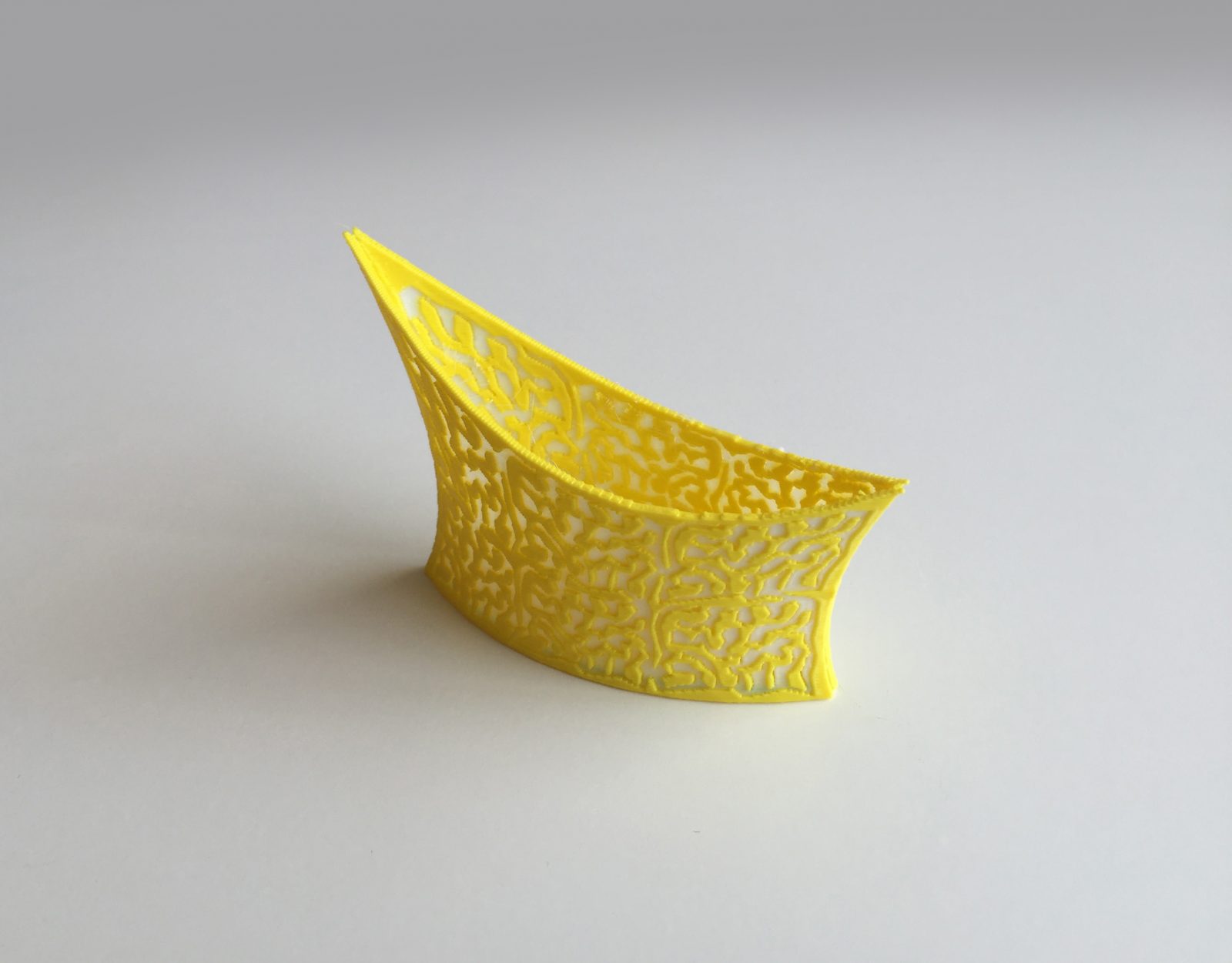 A supply holder is an important object to be had in just about every work space due to its abilities to keep a place organized. This office supply holder provides a lovely meshed pattern as well as the option of dual extrusion printing with two colours. Download the model.
Hex Stacker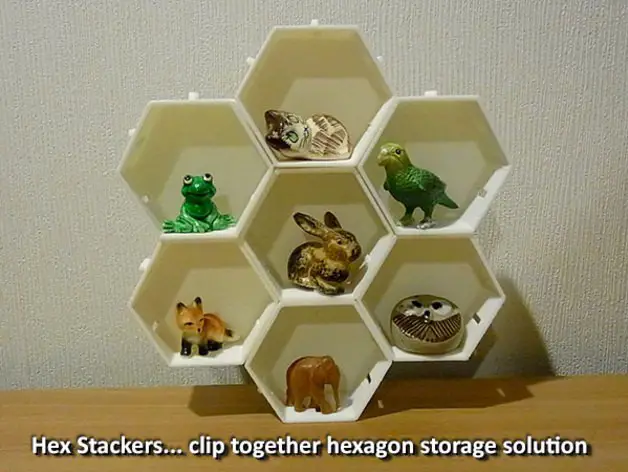 The use of hexagonal shaped drawers or stackers has become popular in some circle. Therefore, if you are a fan, why not 3D print the hex stacker for storing office supplies and other items in your office. The hex stacker can also be fitted onto your office wall or cubicle. Download the model.
Bic Word Pen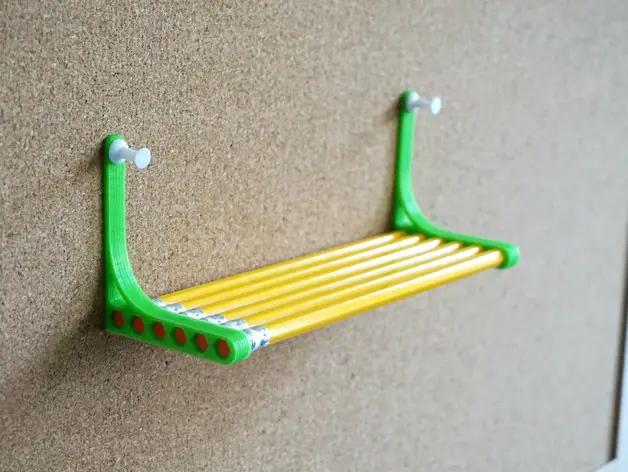 I personally think that the Bic word pen is a great gift item one can consider giving to a loved one. The Bic word pen is basically a casing for ball pen inks which you can customise to say whatever you choose to congratulate your loved one or colleagues about. Download the model.
Pencil Shelf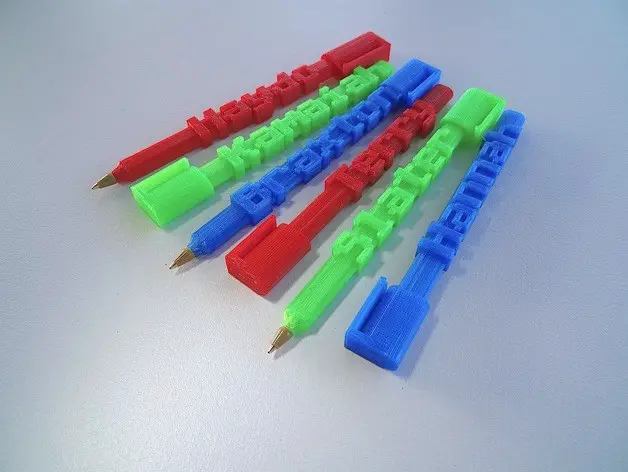 Here is another great container that can be used to store pencils and pens using a unique system of organisation. The pencil shelf allows you categorise your pencils and pens according to how you intend to use them. It will definitely be a great gift for architects, constructors and builders. Download the model.
Cable Corners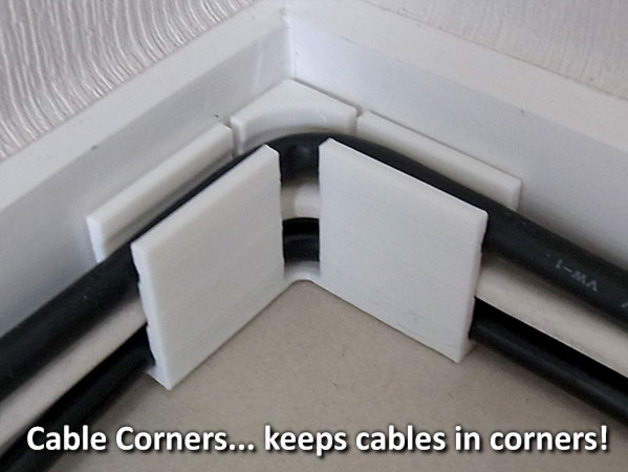 Another great way to keep your office space organized is by ensuring that cables stay fixed to certain corners. The cable corner is an item that helps you do this with ease. This object is built to accommodate multiple cables as well as stay clipped to assigned corners. Download the model.
Stackable storage Bins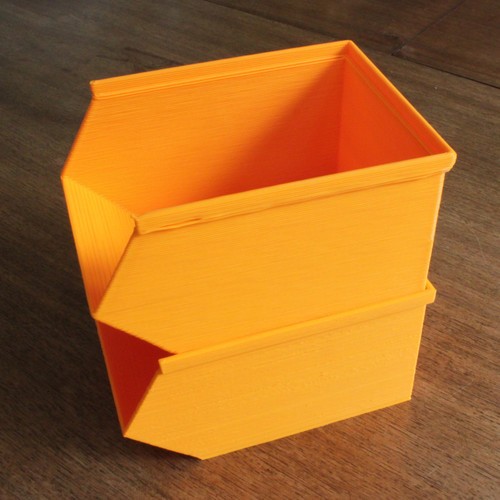 For the artistic worker, these storage bins are a great way to store tools, small equipment or extra materials for future use. They are stackable which means you can have more than one bin and still not have them cluttering your entire workspace. Download the model.
Rotating Organizer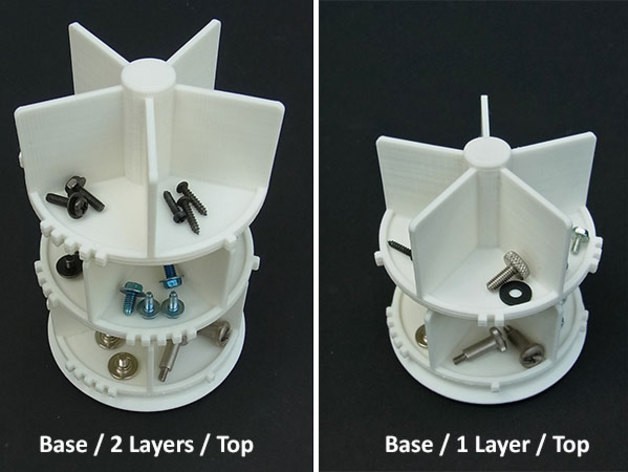 The rotating organizer is a rotating container that consists of different storage sections in which you can store certain office items. This object is a part sequence, part display unit that rotates in order to provide you with an alternating view of the items you have stored. It is indeed a unique and cool gift to 3D print for either yourself or a friend. Download the model.
SHARKS Clips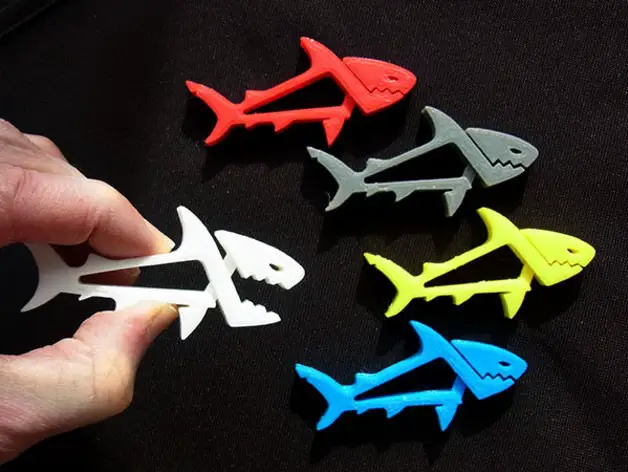 Like its name suggests, the shark clip is a multipurpose office clip shaped in the form of a shark. The clip is definitely a beautiful piece that will add some aesthetics to your office space. Download the model.
Pen/Tool Holder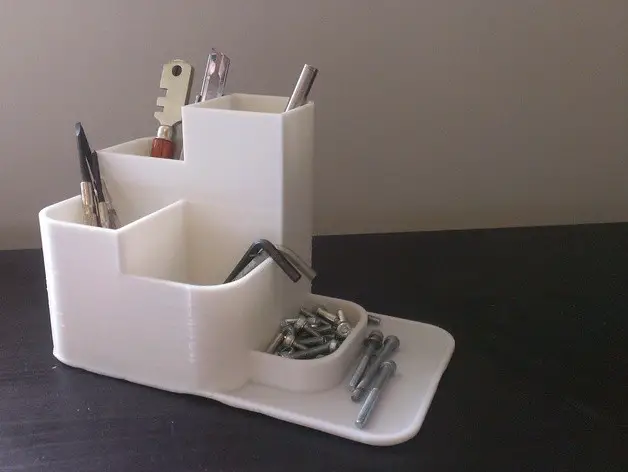 Here is another creative compartmentalized holder that you can use for either holding office pens or the tools you work with. This holder can be used in an office setting as well as in the rugged environment of your garage or workshop. Download the model.
DROPA Clips Holder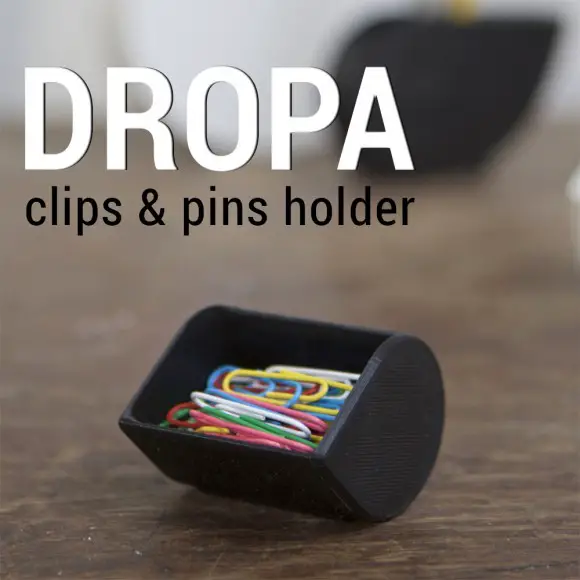 Looking to pamper your office pins and other supplies with a little rocking? Then these clips are for you. The DROPA clips provide enough space for storing certain items using a rocking base to keep them rocking back and forth in this little cradle. Download the model.
The bland office environment can be spiced up with the application of 3D printing and some creativity. So why not take advantage of some of the ideas/items provided here and get yourself started on printing great items for your office space as well as printing gifts to friends working in strenuous environments.
You might also like these