The 3D printing revolution has been one whose growth has been one for the ages. Since the inception of the domestic 3D printer, more and more people have joined this revolution due to the affordability of the average domestic machine as well as the ease in which printing materials can be gotten at your local store or online.
As with all technological phenomenon, a side industry also known as the accessory industry is usually developed to supply its parent provider and the additive manufacturing community is no different. Therefore, this article will cover the 3D printing accessory industry by attempting to list the items we believe you should consider purchasing with your 3D printer or as you become more experienced with printing. To do this, three sections will be used to break down the listed accessories into different categories which will be determined by the user's experience level.
Beginner Level: so you have just bought your first 3D printer and are excited about the possibilities that lie ahead? Then here you will find accessories to help you learn and create easily.
Intermediate Level: the accessories listed here are for printing enthusiasts looking to take their 3D printing to the next level.
Expert Level: as an expert 3D printer, accuracy, and creativity are usually your major challenges. So here you will find accessories designed to help you achieve just that.
3D Printing Accessories for Beginners
3D Scanners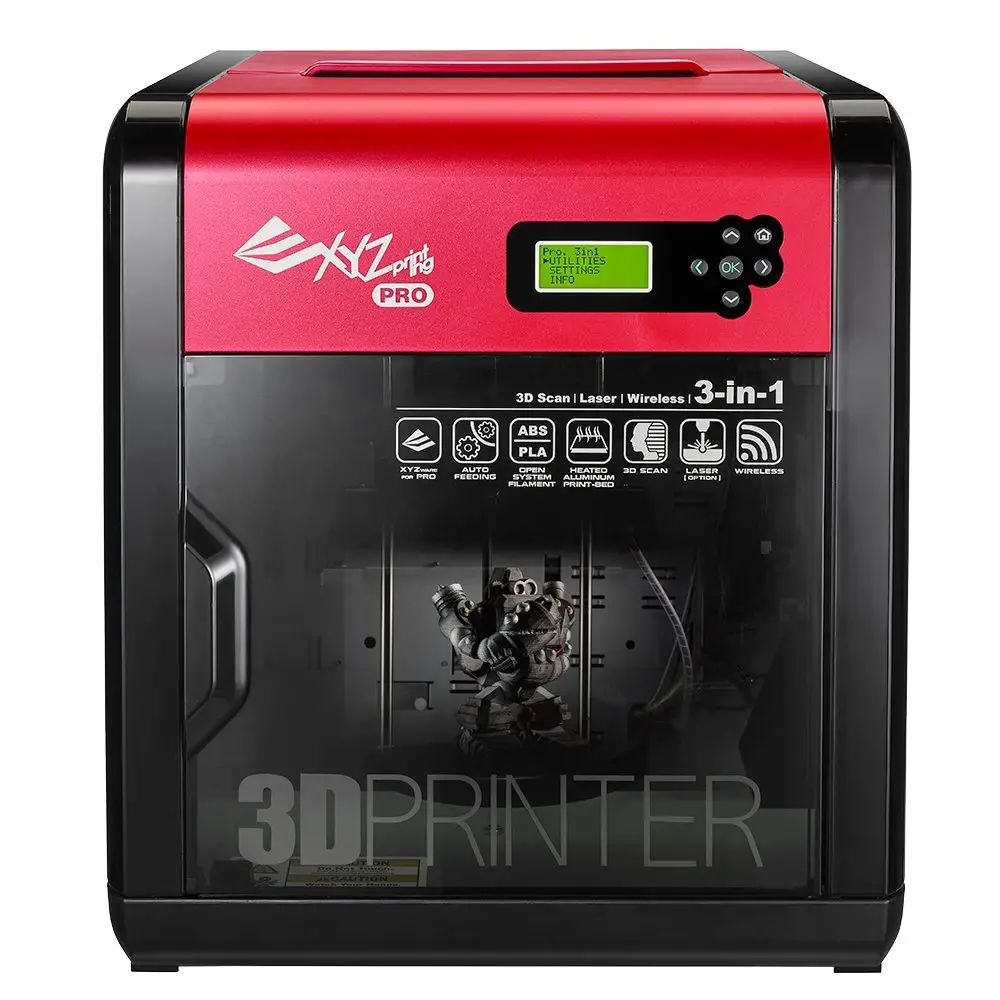 The 3D printing process relies heavily on the availability of printable 3D digital models. These models can be gotten through two major processes; designing using a computer-aided design software or through the use of a 3D scanner. Therefore, if you do not have the skill to work with a CAD application or the fortitude to learn how to make use of one, then the 3D scanner would slowly but surely become your most important accessory.
The 3D scanner is a device with the ability to scan real-life objects and reproduce a 3-dimensional version of the scanned object on a digital screen. Therefore its importance to you as a beginner cannot be overstated.
Extra Filament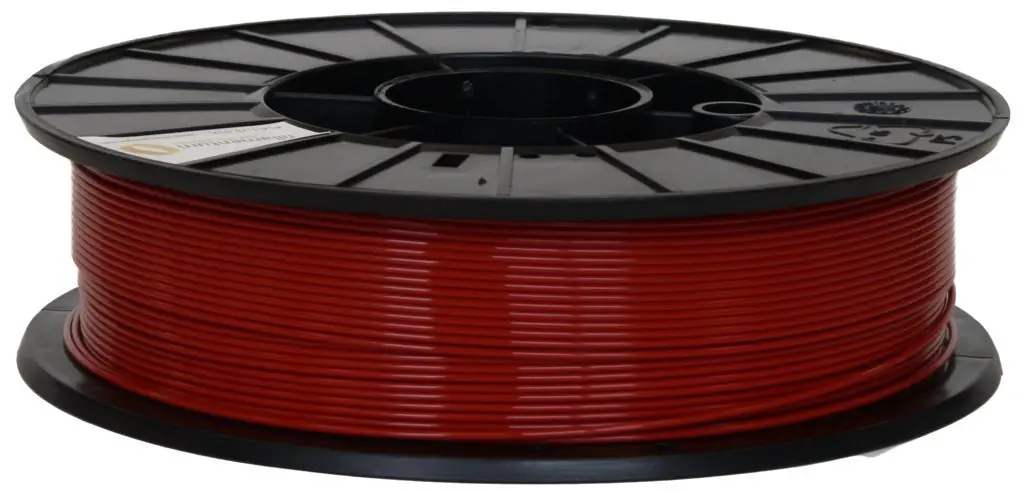 Now that you have set up your 3D printing studio, with all the items you believe you need, you may be surprised during your first printing task to discover that the filament or printing material that comes on default with your box is not quite enough to meet your needs.
Therefore, like all artists working on a project, it is recommended that you have an extra filament for the days when the normal quantity just happens to be insufficient for the task you intend to accomplish.
Nozzle Cleaner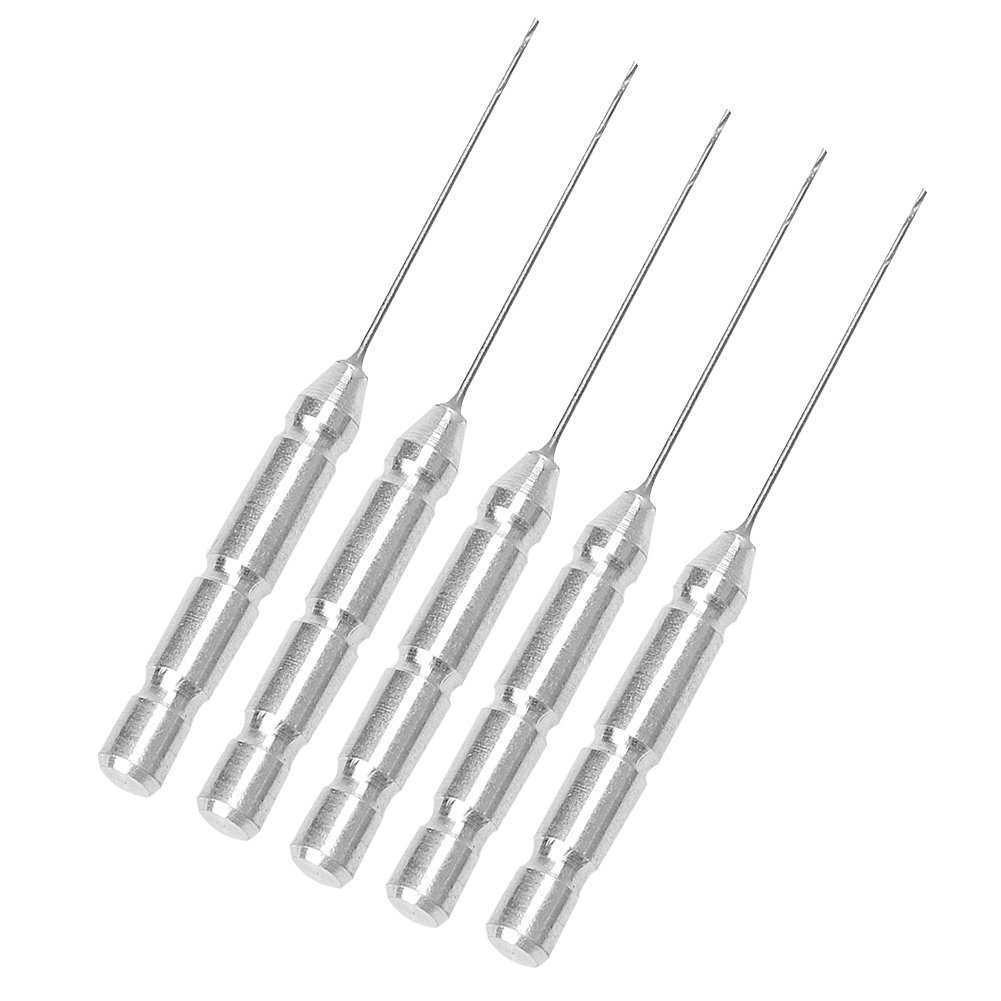 On purchasing your first 3D printer, the salesperson and every manual you will read on its use, wouldn't tell you about this funny fact; once in a while or sometimes frequently, your extruder–the part which produces the filament for building your models–gets jammed and must be cleaned in order to operate optimally.
In order to un-jam the nozzle or extruder, you will need a nozzle cleaner to get the job done. The nozzle cleaner is basically a screwdriver with a sharp elongated pointed edge which will provide you with all the help you need in getting the extruder unclogged. So do not forget to leave with one when purchasing your first printer from a store or online.
3D Printing Accessories for More Experienced Users
Computer-Aided Design Software
Once you have learned the rudiments of 3D printing and have successfully printed your 20th generic character accurately, a new need will begin to steer in your heart. This need is the belief that you are destined to be more creative with your printing and the search for unique models will begin.
Although there are now multiple ways in which you can get diverse 3D models–such as hiring a freelance designer or combing the net for new models–learning how to use CAD software will always be far more rewarding in the long run. This is because you can use your own imagination to design from scratch and edit these designs as much as you choose. So as an intermediate user, getting CAD software such as SolidWorks would be rewarding in time.
An Extra Extruder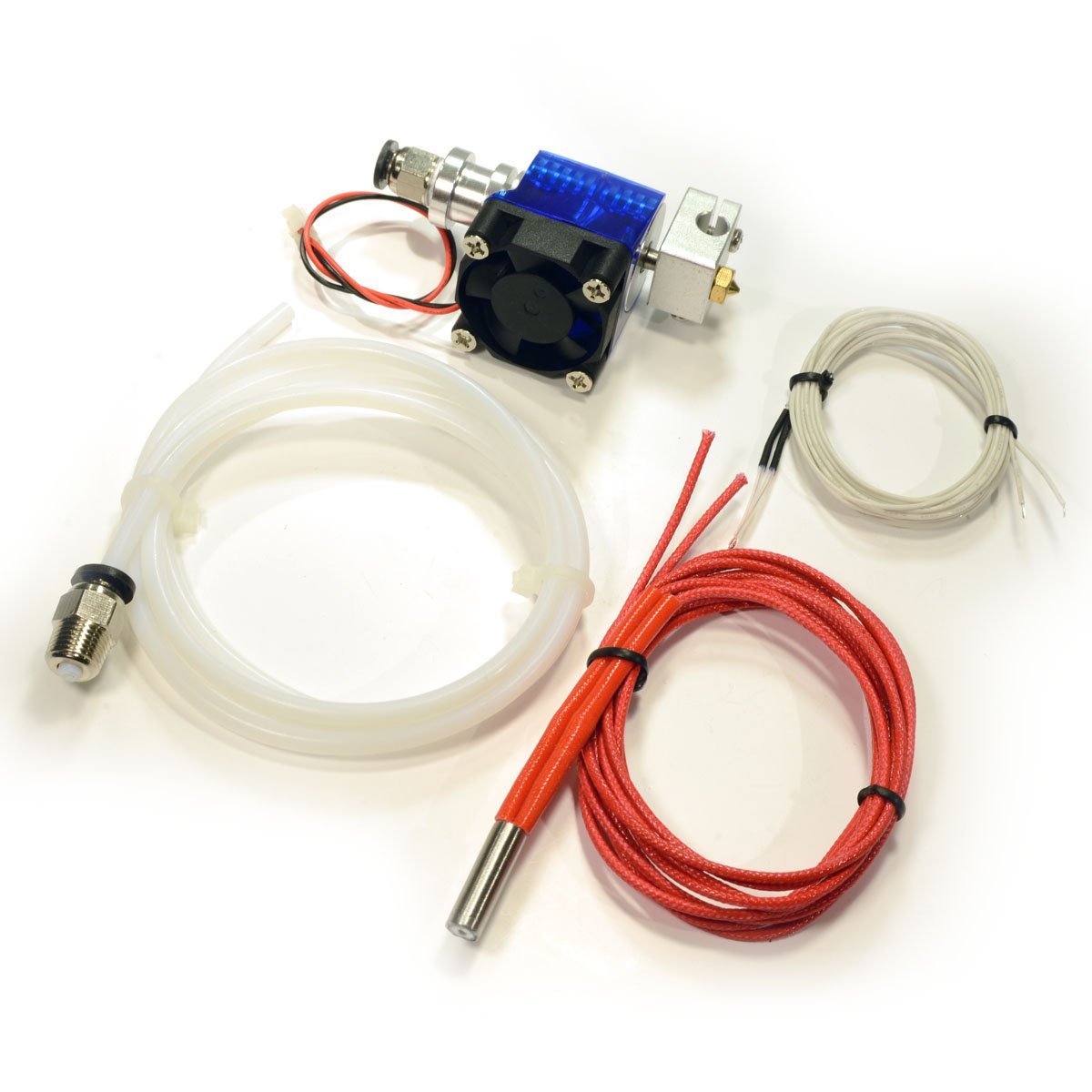 Although advances in the building of 3D printers are been made on a daily basis, the fact still remains that the more printing you get done with your printer there is the possibility that your extruder will wear out faster than you ever imagined. To counter this real threat to your printing task, we recommend that you purchase an extra extruder which will always be needed in the long run.
Understanding the need for an extra extruder, MakerBot has a listing for smart extruders on its storefront which cater to a wide range of 3D printers. More importantly, these extruders are swappable if you do not get the right fit. So why not save yourself future discomforts by purchasing an extra extruder today?
3M Polyester Print Bed Sheet
With time, most 3D printing enthusiasts get to find out that for different reasons, removing freshly printed objects from your 3D printer's bed raises its own kind of difficulties due to stickiness, abrasions, etc. that may affect the final look of the printed object. If like most intermediate users, you have been searching far and wide for a solution to these problems, then we would like you to note that we are here to provide you with an excellent solution; the polyester print bed sheet.
The 3M bed sheet was designed by 3M a printing firm in Japan and its solution involves the use of polyester to develop a non-stick surface that covers your 3D bed. It is a 210 by 180mm surface which you spread on the surface of your print bed and it ensures that nothing remains stuck to your bed after the printing process has been completed.
3D Printing Accessories for Experts
AlignG for Z-alignment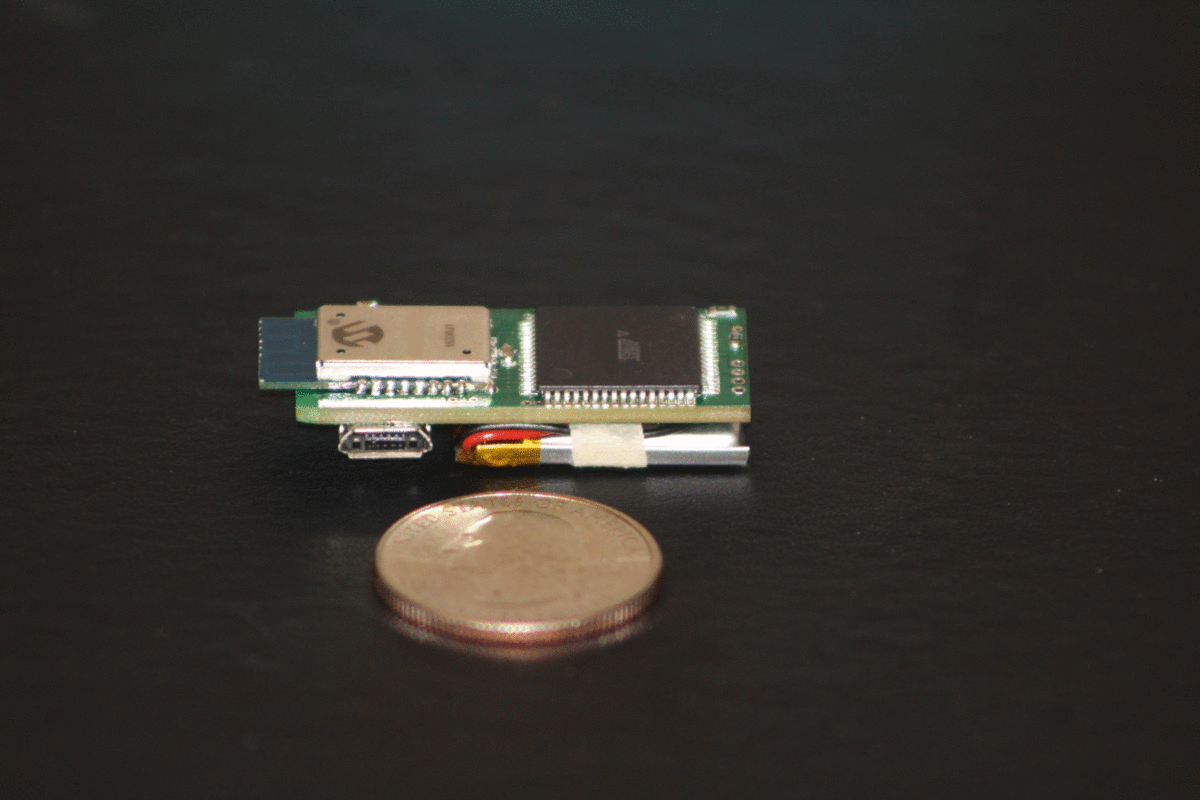 No matter your level of experience and the quality of your 3D printer, setting the nozzle-bed gap can be quite challenging and if this is poorly done, then this can lead to adhesion issues as well as affect the entire quality of your printed objects. Therefore to help you accurately measure or determine the appropriate size of the nozzle-bed gap needed for accuracy, the AlignG was built.
The AlignG is a device built specifically for monitoring and zeroing of Z-stage and it combines these duties with also providing accurate bed leveling help and filament life estimation duties. It performs its duties with the help of high precision, non-contact distance measurement sensor which accurately measures the Z-stage displacement of your printer. It is also important to note that you do not have to do any additional calibration to deploy the AlignG, all that is needed is for you to attach the device to your printers nozzle and the device intuitively does its work while providing you with feedback through its inbuilt display screen making it a must-have accessory for every professional 3D printing enthusiast.
The Prometheus Multi-filament Extruder System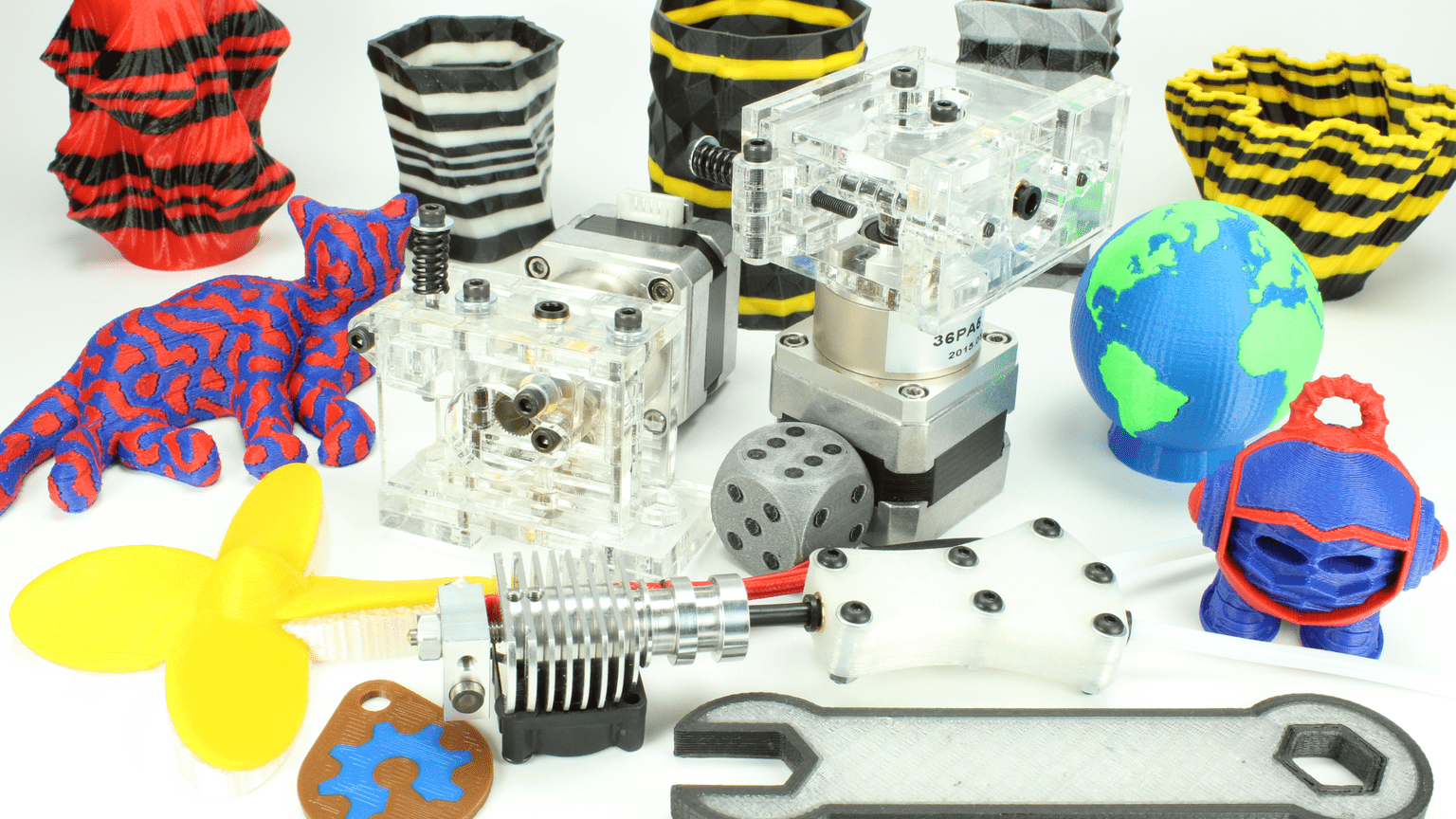 For a while, the traditional solution to the problem of printing in dual colors was the compulsory purchase of a 3D printer with an integrated dual extruder to handle these kinds of jobs. But unfortunately, the dual extruder technique also brought with it a set of problems which include sloppy color transitions, unnecessary jams, and all-round unreliability. To solve the issues related to a dual extruder, researchers at the Canadian University Town of Ontario came up with the Prometheus System.
The Prometheus multi-filament extruder system comprises of a single extruder and an interchangeable mechanism which works accurately when it is fed different filaments at interchanging rates specified by your sliced model. Although this technique has been tried before without much success, the Prometheus gets it right by building a separate tower alongside the part to be printed. This is done in order for color transmission to occur as smoothly as possible and it has continued to do this successfully. To learn more about the Prometheus you can pay a visit to their Kickstarter page here.
The 3D Fixer Printing Pen
Every 3D printing expert has been faced with the disappointment that comes from seeing scars on a beautifully printed piece once the support materials have been removed. The traditional way of facing these disappointments is usually filling up cracks and abrasions with a 3D printing pen but at times one can end up putting too much filament layers onto a minute scar.
The 3D fixer is an accessory built to ensure that this does not occur again. This unique printing pen ensures that you use just the right amount of material you put in by controlling the injection process through a programmable syringe. It does this with a programmable ejector machine and an integrated UV led light which ensures the minute raisins ejected are dried up as quickly as possible.
Some Notable Mentions
Now that we have come to the very end of the sections in our list, here are some notable mentions beginners, intermediate and experts in the field of 3D printing should consider purchasing to boost their already impressive collection. So accommodate us for a while as we roll out the notable accessories you should also consider purchasing.
Ultimaker BackPack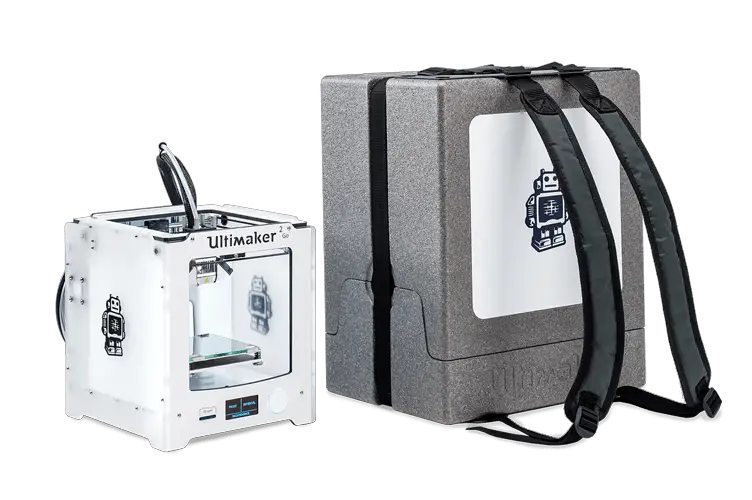 For those who work commercially with their 3D printer and are tasked with carrying these heavy devices alongside its many accessories from one trade show to the other or to different job sites, look no further than this iconic backpack from the Ultimaker as your ultimate companion on the road.
The backpack is a lightweight backpack designed with light materials and stable strappings to ensure it does not add any extra weight to the otherwise weighty framework of a 3D printer.
It is also aesthetically pleasing to the eyes and with time I believe it will end up serving more than just the 3D printing community in the long run for gamers and professional photographers will end up making use of this backpack. Purchasing the Ultimaker 2.0 3D printer comes with one free backpack but you can also choose to purchase it regardless of your 3D printer's brand.
The Zero Pi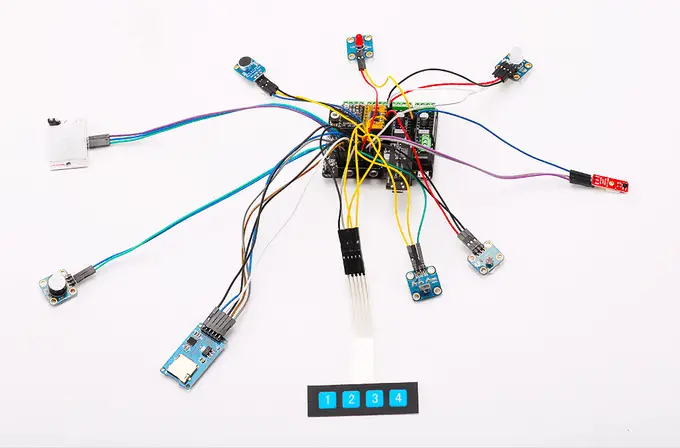 As the lines between robotics and 3D printing begin to blur, more and more people are beginning to employ the use of 3D printing in developing functional robots cheaply. If you are a 3D printing enthusiast who falls into this category, then the ZeroPi will definitely be of interest to you.
The ZeroPi was built to work with a variety of devices such as 3D printers, CNC mills, and robots. This gadget comes with specific M4 holes, which makes it compatible with mechanical parts. It also comes with an MCU comprising of the Atmel SAMD21J18 and 32-bit ARM Cortex M0+ which makes it compatible with Arduino Zero. There when looking for microprocessors and boards to develop a fully functional robot, the Zero Pi is definitely a gadget that should be considered.
Print Dry Filament Dryer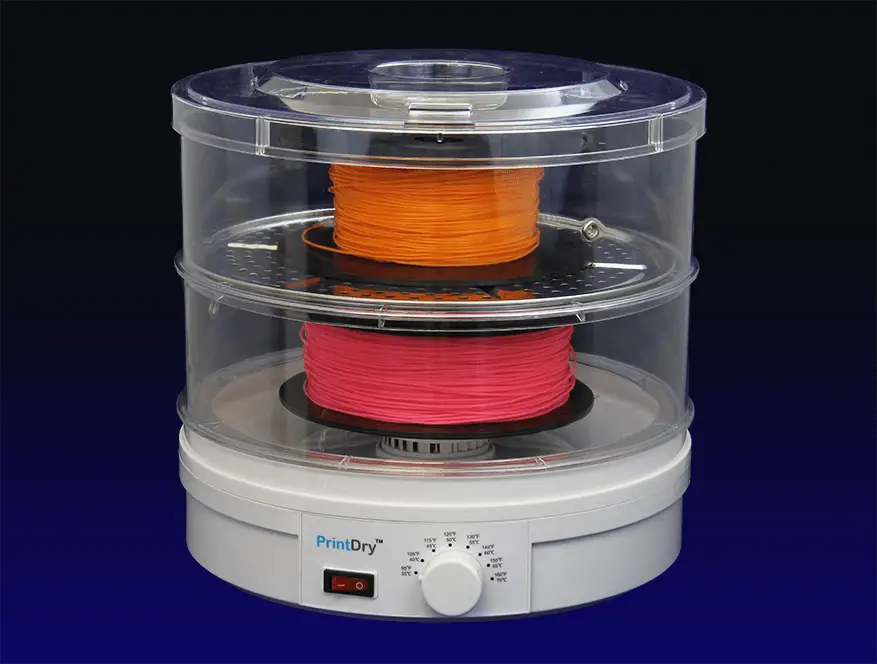 The condition of your filament spools plays a big role in determining the quality of the final product of your 3D printer. Therefore, it is quite important they are kept in optimal condition to eliminate any unnecessary hitches during the printing process. To do this, the Print dry system which integrates the use of an in-line filament dryer which eliminates moisture and removes water from spools is just the perfect accessory you need. The device consists of a casing and a heating mechanism that you can control with the provided thermostat for heat control.
So here we come to the end of some important accessories every 3D printing enthusiast should consider purchasing as you begin to advance in your career or hobby as a 3D printer. Although these accessories were broken down into sections, we still believe that all of them will end up being useful to you in the long run. Finally, this is us wishing you happy 3D printing as the holidays come calling.
You might also like these