Two-dimensional drafting software programs can help people with creating different floor plans, design templates and other setups that may be used when creating products, buildings and other items.
However, the world of drafting software programs is rather varied as each product has its own special features dedicated to helping people see what they can do when trying to create unique items.
There are three good options to consider when finding such programs on the market right now.
2D Drafting Software Programs
AutoCAD LT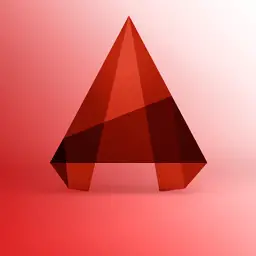 AutoCAD LT is a 2D drafting program that works as a basic application. It is perfect for those who are just getting started with working on drafting software programs. This works by using line and curve-adjusting features to help alter individual designs. It can also operate with customized designs to create unique arrangements that are unique and specific for all projects.
The smart dimensioning feature of AutoCAD LT is a big part of what makes it special. It creates measurements that are based off of the drawing context that is used within a certain program. Therefore, there is no need to struggle with having to adjust the frame of reference that one will be using around individual parts of a file.
Revision clouds can also be created as a means of organizing data within a program as carefully and clearly as possible. There are even a series of ribbon galleries in this program that help connect the user to individual design options.
Draftsight
Draftsight is a program that focuses on DWG files but it may also work with CAD files if necessary. It allows the user to adjust such files and to even create new ones for special design-related projects. The most prominent point about Draftsight is that it can operate with a variety of added file formats that go beyond the traditional design options and can also convert files into different specialty formats. It can even use image files and outside reference drawings in the design process, thus creating a more vibrant and accurate approach to the creation of anything one wants to use.
Draftsight has an extended series of drafting tools for adjusting different parts of a DWG file. Users can track individual poles and layouts while also using macro recording functions as necessary.
Individual layers may also be sorted and previewed. The user can adjust individual layers without impacting other layers within the same setup.
The Verify Standards command is a popular part of this program. This command will check the design file and compare it with the industry standards that have to be used in a particular workplace. The goal here will be to ensure that the arrangement can be kept under control as demanded.
DoubleCAD XT v5

The third 2D drafting program to check out is DoubleCAD XT v5. This is a program that is designed in a manner similar to AutoCAD LT but it is completely free for all to use. This has an overall arrangement that is relatively similar to what AutoCAD LT uses but it has a slightly more modern appearance to it, thus making it easier for some people to use.
This program works with many of the same functions that AutoCAD LT already has but there are a few improvements that are included here. For starters, DoubleCAD XT v5 has support for transparent fills and can also help people draw items based on individual layers. Units can also be automatically scaled between each drawing to create a more consistent and uniform appearance.
Three-dimensional images can also be scanned and flattened into two-dimensional drawings to make them easier to read and potentially edit. This can work for CAD and DWG files alike. This in turn should help with creating a smart design that is not too hard to handle or use as demanded.
Conclusion
All three of these options for 2D drafting software programs are good ones for all users to take a closer look at. By working with these individual programs, it can be easy for anyone to get a better idea of how well the 2D drafting process works. All users should take a look at what they are going to operate with as needed so they can fully be aware of what particular programs they should use as required.