The 21st century is the age where anyone can be whatever they choose to be without receiving much backlash from society. As long as the career choice you pursue is legally acceptable, you are unlikely to face any pressure to quit. But as parents, guardians, uncles, and aunts once in a while, that need to pick a career path for the kids may override your better judgments and this when the plotting starts. You see yourself purchasing specific toys, apps, and gadgets that can subtly influence the minds of your loved ones.
Whatever the case may be, you are reading this because you are interested in purchasing the best engineering toys for the kids. And this post is here to help you do just that. Also, taking into consideration today's digital world and the availability of gadgets for kids, this list will be diverse. Here, diverse is used in relation to the engineering games you can get the kids. Therefore, all engineering fields will be represented. And you can make a choice from the field of robotics, programming, construction etc. when making a choice. The games will also include digital applications as well as physical games for your choosing pleasure.
Top Robotics Games for Kids
Moss Zombonitron 1600
As robot kits go, the Zombonitron is a great option that can be used to introduce kids to robotics through fun and amusing activities. The robot kit includes building blocks that can be joined together using magnetic spheres when necessary. The gaming activity the kit inspires is focused on building the Zombonitron and getting it to move as you want.
The kit also includes a battery pack and a list of instructions about designing different robots. This makes it possible for the kids to play with powering different robot configurations without writing a line of code. When formed, the Zombonitron moves like a critter and are in-built with path-seeking sensors which allow it to avoid obstacles.
The Cozmo Robot
If you are interested in splurging a little bit for the kids, then this AI, friendly gaming robot is definitely a great option to consider. The Cozmo is a semi-intelligent robot that reacts to its environment and can play interactive games with the kids.
This means you can challenge the Cozmo to a game and keep scores on who wins. This AI enhanced robot can play games such as 'Quick Taps' and 'Keep away'. It can also adapt to its environment and how it interacts with you that means your kids will have a sidekick they can play with, interact with and learn with. Kids can also see the world from the Cozmo's perspective which is a fun thing to do.
Dash & Dot
Welcome your kids to a life of fun activities with the Dash & Dot dynamic duo! This all-round plaything makes use of sensors to navigate through the physical world and learn about their surroundings. Dash and its sidekick Dot, can hear a sound, detect objects in their immediate surrounding and play games.
The interactive games they can play include dodging obstacles, moving through a set racetrack etc. Dash & Dot also brings a little bit of programming into the mix through the use of its Blocky programming language. They can be programmed to do a lot and these robots also be fitted with additional accessories from the Dash & Dot catalogue.
Top Civil/ Building Engineering Games for Kids
World of Goo
The World of Goo is a simplistic game which can be used to introduce kids to the world of architecture, construction and engineering through fun activities. The purpose of the game is to make use of goo to design and build structures throughout the game play. Kids can build structures from scratch and these structures include bridges, castles among other things.
World of Goo is a software application that is available on most of the popular gaming consoles as well as mobile devices. The game integrates the use of gaming levels to introduce kids to simpler tasks that get progressively harder as they move levels. World of Goo will definitely capture the imagination of kids and would keep them practising construction processes for an extended period of time.
Mine Craft
For those who know and have played Mine Craft, it is the quintessential building game that gives its players total freedom to explore their ability to build just about anything. The concept of Mine Craft can give kids the opportunity to explore creative ideas and build them from the ground up.
Mine Craft comes in different playing modes and some include interacting online with other gamers. Therefore, if you are considering allowing your kids to play it, it is important that gaming should be done in a controlled environment where you can keep tabs on the kids. Mine Craft is compatible with diverse gaming platforms such as computers and smart devices. This makes getting it for your kids an easy thing to do.
SimplePhysics
This is another great game geared towards teaching kids about the physics of construction. Players are encouraged to actually build realistic structures that have both aesthetic and realistic functions. Therefore, kids can build houses, bridges, a Ferris wheel and actually run a simulation to assess how functional their structures are.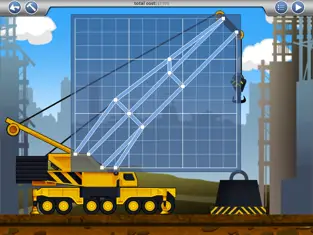 SimplePhysics focus on practicality and testing simulations can be compared to what many computer-aided design software applications were created to do. This means with SimplePhysics, your kids can also be introduced to designing with CAD applications. The game is available on a majority of gaming platforms including smart devices out there.
Sim City
Here is a game that totally covers the design, building, and management of environmental structures. It is a fact that Sim City does more than introduce one to civil engineering; it also introduces your kids to the concept of project management and its application in engineering. How you may ask?
While playing Sim City, building structures for your town is just the first for you would have to ensure all the amenities needed for conducive leaving must be provided. Therefore, while providing water, sewage systems and adequate town planning, the gamer learns more about managing a town. The game can be found or played across multiple operating systems, gaming platforms and smart devices.
Top Mechanical Engineering Games for Kids
Truss Me
Remember those talking tee shirts with 'trust me I'm an engineer' boldly written across them? The Truss me app takes its inspiration from that phrase and provides gamers with a great opportunity to test out their ability to build mechanical structures with the ability to withstand stress.
The game scores you according to how well built your structures are and how long they can stand the test of time. It is a great way to get your kids to start thinking about building durable machines and structures for long-term use. Truss me is only available on devices with iOS and on Apple's iTunes store.
SimpleRockets
The SimpleRockets gaming app is a great way to introduce your kids to designing mechanical structures for the aviation industry. So basically, with SimpleRockets, you will be killing two birds with one stone.
The gaming process is based on designing a rocket from scratch. This includes choosing the different parts that will make up your rocket and putting them together. Finally, kids can explore space using the rocket they created. The SimpleRockets app is available on both iOS and Android based devices.
Gears
The fun toy gears can be described as a LEGO building kit but instead of LEGO bricks, gears are the items used in constructing whatever comes to the mind. The gears are actually miniature gears which can be arranged to form the structures provided in the kit. Kids can also get their creative juices flowing by designing and building their own unique ideas using the gears and accessories in the kit.
Gears encourage kids to solve mechanical and structural problems through careful thinking. The kit is a bit more difficult to use or put together than your average LEGO project.
GoldieBlox and the Spinning Machine
The GoldieBlox and the spinning machine is one of the engineering kits in the GoldieBlox series aimed at introducing young girls to STEM. It is a great game that introduces mechanical engineering concepts to players through adventures and story-telling. In this series, Goldie goes on a mission to build a spinning wheel to help her dog chase its tail.
The kit comes with 34 items and approximately 9 story ideas which can be explored and the structures in them, built by the player. This makes it a great game for building the cognitive skills of kids through adventure-based tasks.
Top Games for Coding and Programming for Kids
Code Monkey Island
There are currently hundreds of games and activities out there covering programming for kids but Code Monkey Island still stands out. This is because it is a simple board game created to simplify the very difficult concept of Boolean Logic. The board game makes use of cards, players and a simple plot line to impart programming knowledge on kids.
The game play goes on for approximately 45 minutes and makes use of 'for' statements, logic and executable tasks to teach the basic concepts of programming. The board game was a kick-starter project and it has been lauded for its innovative introduction of coding.
Cargo-Bot
The Cargo-bot app has become a favorite for parents interested in introducing their kids to programming using simple puzzles that get more difficult as the kid progresses from level to level. The game consists of a robot that you must teach the ability to move crates from one spot to another.
The game gets progressively more difficult and introduces more advanced programming concept the more you play. It is an iOS based game which was created solely for Apple devices.
Robot Turtles
Here again, it is another great board game that can help parents easily introduce basic programming concepts to kids. The game makes use of cards and its aim is basically to move the robot turtle to the jeweled spot on the board. The cards for the board game contain moving instructions that serve as the code blocks for moving the turtle along.
The rules are quite simple like monopoly, and after a couple of tries, players will get the hang of it and would be able to play without much supervision.
Top Electrical Engineering Gaming Apps for Kids
Playmonster Roominate
The Roominate series was created by two women engineers who took on the challenge of creating fun engineering games for girls. The Roominate Emma's Townhouse is a prime example of how the series introduces engineering concepts to players. The task here is to help Emma build a townhouse and include the needed electric circuits to make the structures such as elevators work.
Kids can also build ceiling fans and any other domestic electric items for Emma's townhouse. This brings a more engineering twist to playing with doll houses for girls.
Snap Circuits
Another great way to introduce kids to electrical circuits, alternative energy and the power grid is through the use of snap circuit grid kits. These circuits include light poles, transformers, energy sources and other tools needed to create working electrical circuits.
There are also a couple of fun activities with available instructions on how to develop these circuits and make them work. All these factors make the circuit a great way to start your kids on their way to becoming electrical engineers.
Conclusion
Starting your kids early and getting them to explore different career parts is a great way to shape their cognitive minds. And there is no better way to accomplish this than making use of interesting games that can capture a child's imagination.
This is why we have listed some of the best games and tools that you can employ in shaping their young minds. And as you can see, we have made the extra effort to provide games in most engineering fields to help simplify your decision-making process. Therefore, simply choose one of these items as a gift for your kid and make his or her day.