The joys of remodelling your kitchen can only be truly complete when you find every utensil and kitchen item you need to fulfil your decorating dreams. Although most utensils can be bought at your local store, the fact remains that these utensils are usually generic and cannot be customized to meet some of your specific requirements and this is where 3D printing comes in. With a 3D printer, you will not only be able to build kitchen utensils cheaply but you can also design bespoke items for your personal use. And to help you kick-start your remodelling job, here are some interesting utensils you should consider 3D printing.
21 Kitchen Utensils You Should 3D Print
Sink Stainer: Drain Catch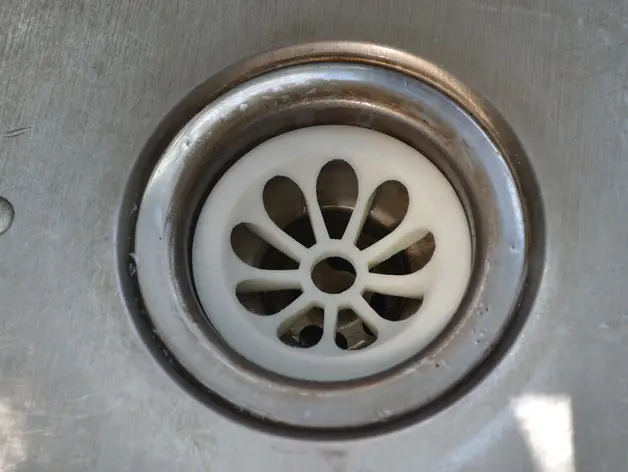 Have you misplaced the metal drainer blocking the drain pipe of your sink or is the metallic colour of a drain catcher too bleary for you? If yes, then 3D printing a creative drain catcher using different colours should be right up your alley. Download the model.
Ninja Fridge Shuriken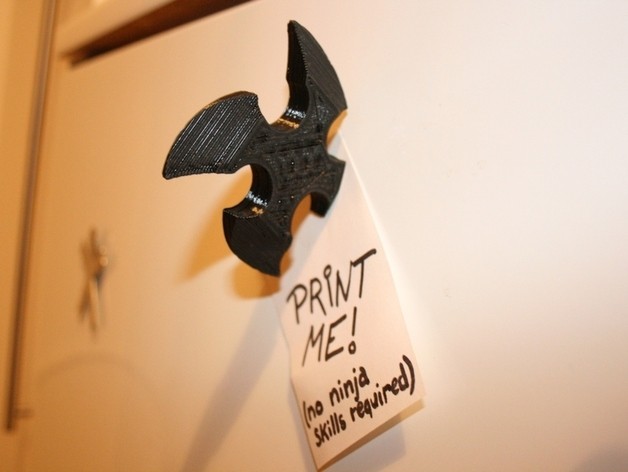 For those who leave sticky notes on surfaces such as your kitchen fridge, the Ninja Shuriken is a creative way in which you can stamp your notes or kid's milestones on your fridge. This shuriken should be completely 3D printed from plastic thereby eliminating the possibility of domestic accidents. Download the model.
Angry Bird Egg Cup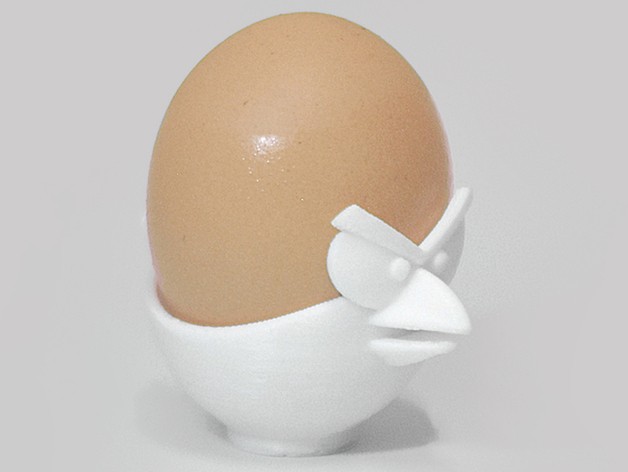 We are all fans of the angry bird revolution and an egg cup designed after these iconic characters would not be amiss in any kitchen. They could even serve as a great incentive to get your kids to learn about the joys of cooking. Download the model.
Customizable Measuring Spoon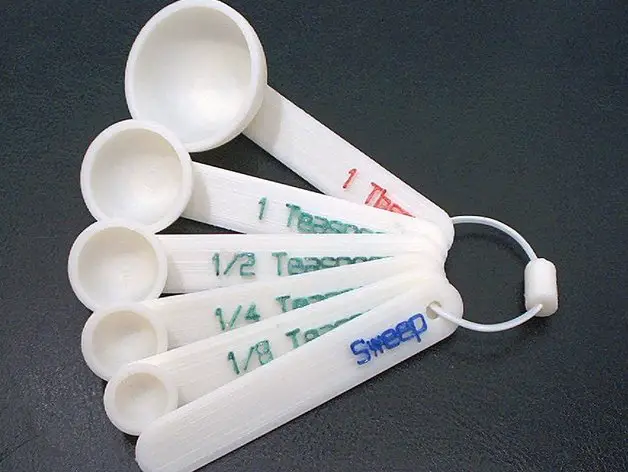 Why not customise your measuring spoon using their carrying capacity as a yardstick to help you remember the measurement of spices or flour you need to use while cooking. The customizable measuring spoon is definitely a creative utensil every kitchen requires. Download the model.
General Purpose Hook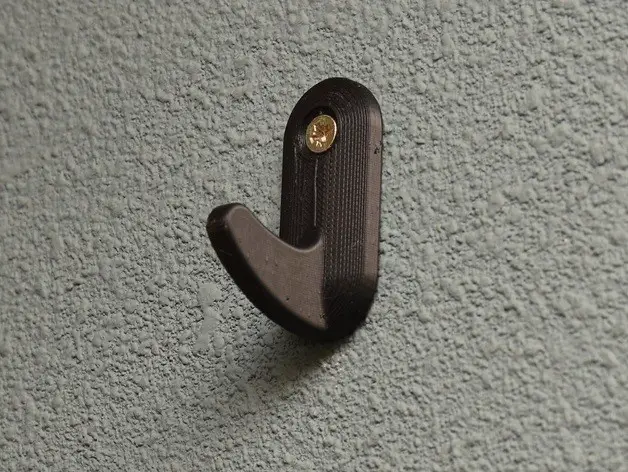 Hooks are quickly becoming a part of every kitchen, for it provides a place for storing kitchen aprons, pans and other utensils on a temporary basis. So why not consider 3D printing one? You can download the model here.
Wine Glass Holder
In need of a unique wine glass holder with the capacity to contain 3-6 wine glasses? Then why not 3D print this utensil for your personal use. The wine glass comes with a surface you can attach to any sold base before storing the wine glass. Download the model.
Customizable Wall Shelves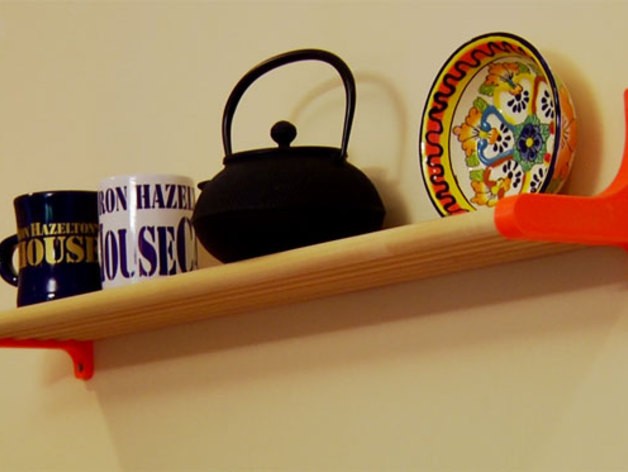 To make your kitchen more spacious, 3d printing customizable wall shelves can help you maximize space. This wall shelf is made with hard plastic and brackets which means they are quite stable and wouldn't buckle under too much weight. Download the model.
Kitchen Pan Organizer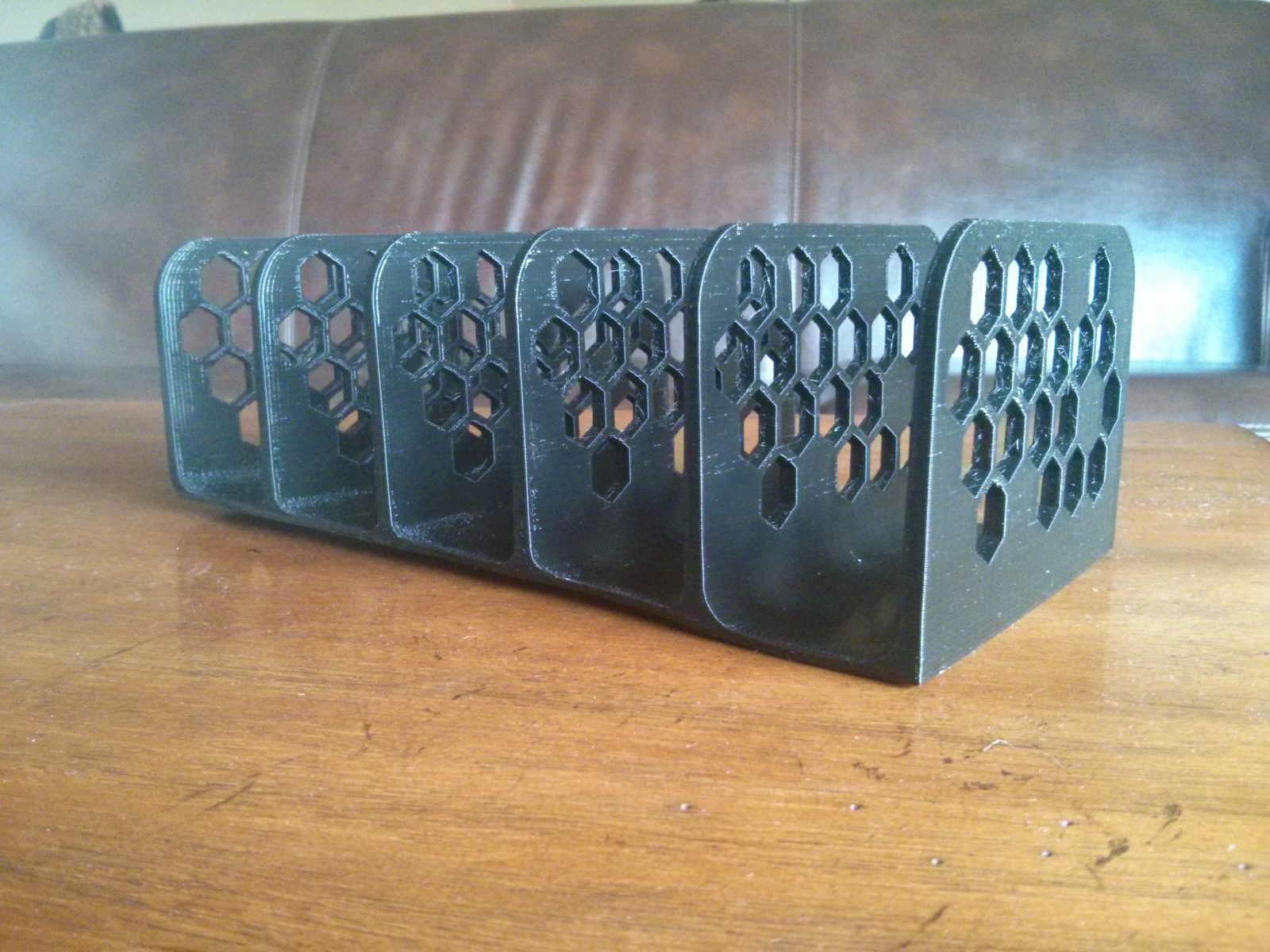 This creative kitchen pan organizer is beautifully made from plastic and integrates the use of meshes to ensure items stored in them dry-up quickly. This is a light weight organizer designed to not occupy too much space. Download the model.
Vented Funnel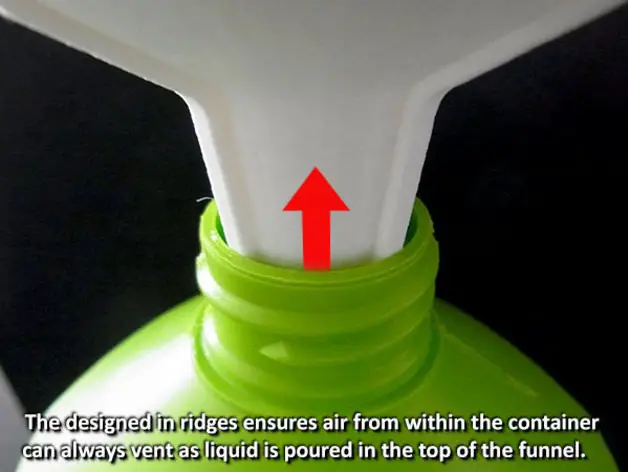 This is another kitchen utensil you should consider having for it provides the solution to shutting air out when pouring liquid substances into bottles. The vented funnel integrates the use of internal ridges that shut out errant air. Download the file.
Measuring Cups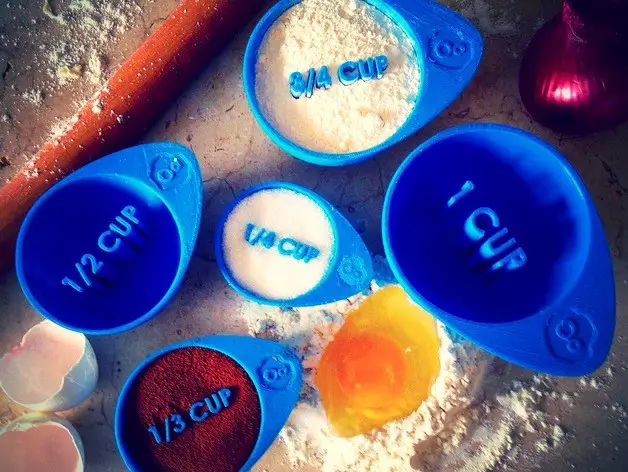 Like the measuring spoon, these cups are 3D printed using a creative approach that shows the capacity of each cup. Therefore, you no longer need to guess when measuring flour, wheat and other grains when cooking. Download the model.
Maths Cookie Cutter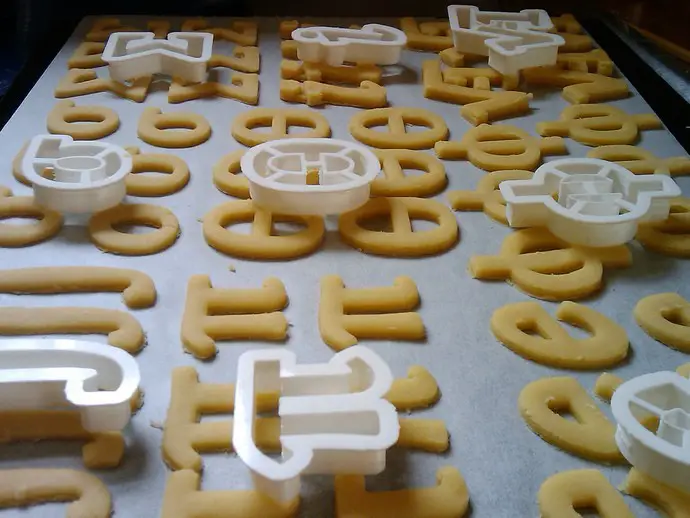 The math cookie cutter is designed to stamp a mathematical concept on cookies during the cutting phase before putting them in the oven. On making the cookie, the final product will show a math symbol. Download the model.
Egg Vase Bowl, Holder Basket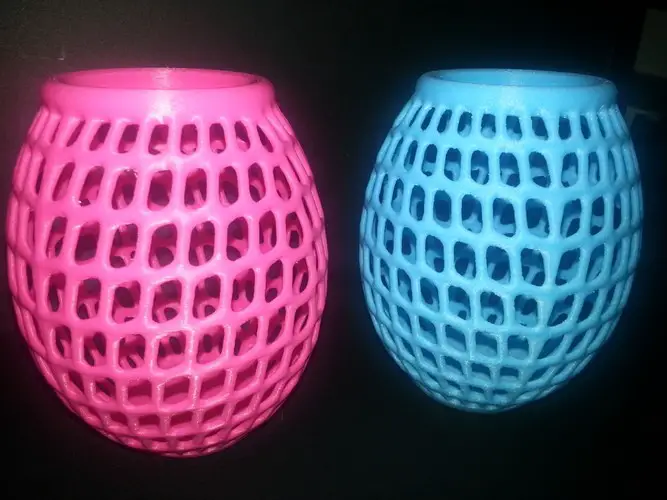 The egg vase is a 3D printed bowl or basket using the shape of an egg as its inspiration. Users can either make small vases all large baskets with this design. Download the model.
Ultra Low Profile Tablet Holder
This utensil allows the user easily store smart devices under cabinets with ease. It is for those who pick recipes online through a tablet for it helps you quickly store your tablet and focus on your cooking. Download the model.
Paper Towel Holder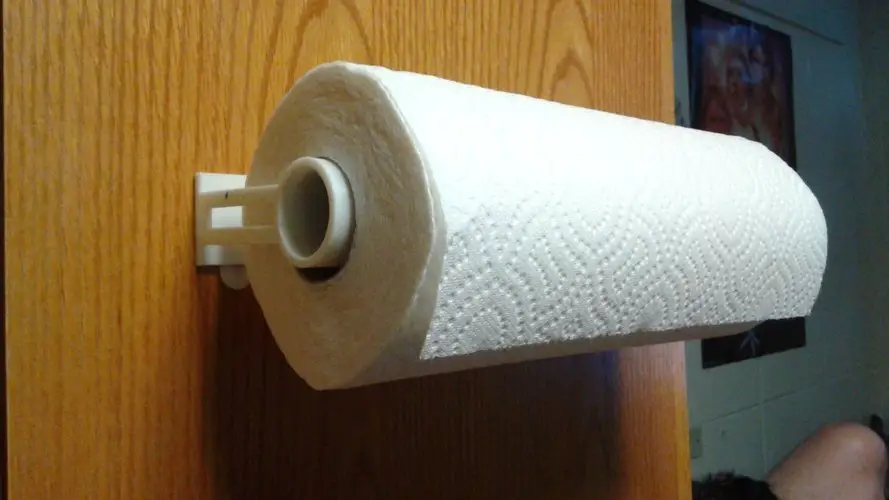 A paper towel is always useful in the kitchen as a cleaner for mopping up small spills and cleaning other kitchen utensils. Therefore 3D printing a holder to keep your paper towels in sight will definitely be useful. Download the model.
Classification for a Drawer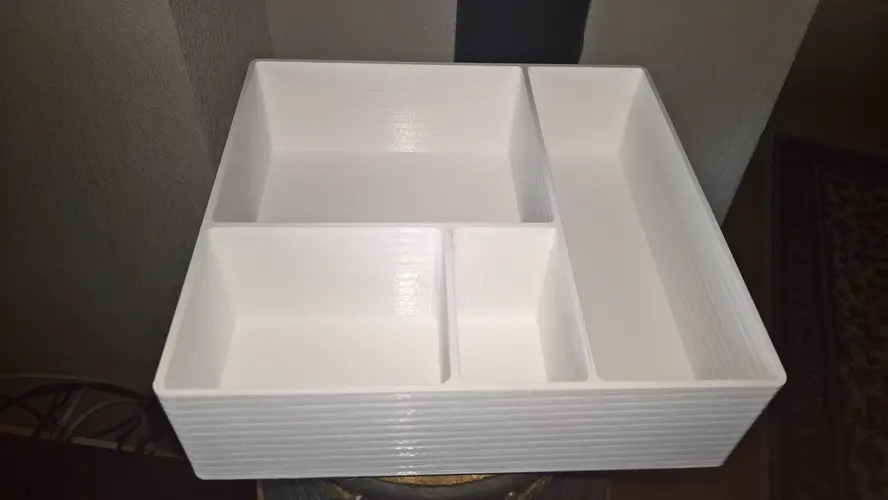 If your cabinets contain open surface drawers with no section classification, then this utensil will be a useful one to have in your kitchen. The classification system allows you to store more items and utensils according to your chosen storage system. Download the model.
Bag Holder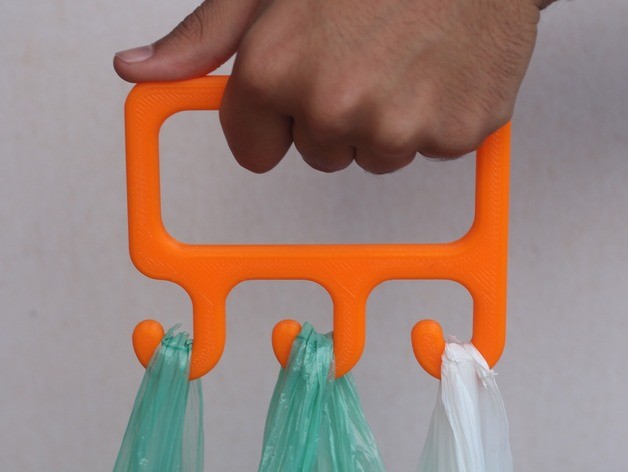 Do you go grocery shopping and end up having to carry multiple bags which hurt your fingers? Then this bag holder should be something you should consider printing. It provides a better support for your fingers and allows you carry multiple bags with little or no stress. Download the model.
Rainbow Bowl for Sweets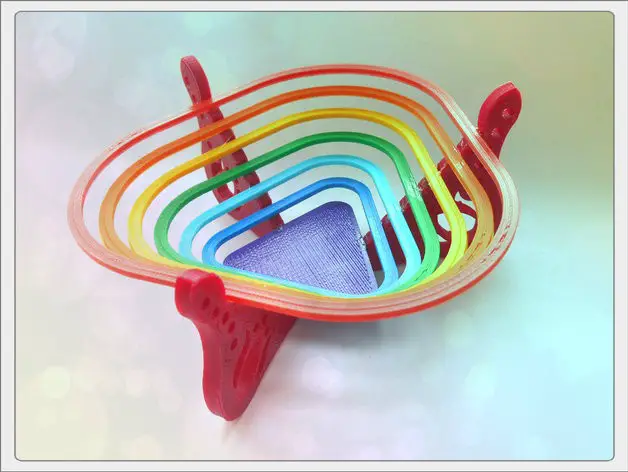 A great kitchen utensil for kids, is the rainbow bowl which is aesthetically pleasing to the eyes and would definitely get your kids interested in whatever you are offering including healthy candy. Download the model.
SNAILZ Note Holder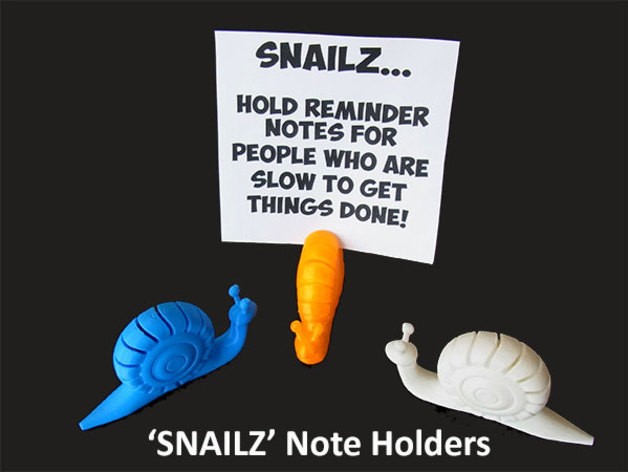 Here is another creative note holder featuring snails as the holder of your notes. These were printed from plastic and are beautifully made to attract the reading interest of anyone the notes are assigned to. Download the model.
TRISE Coffee Set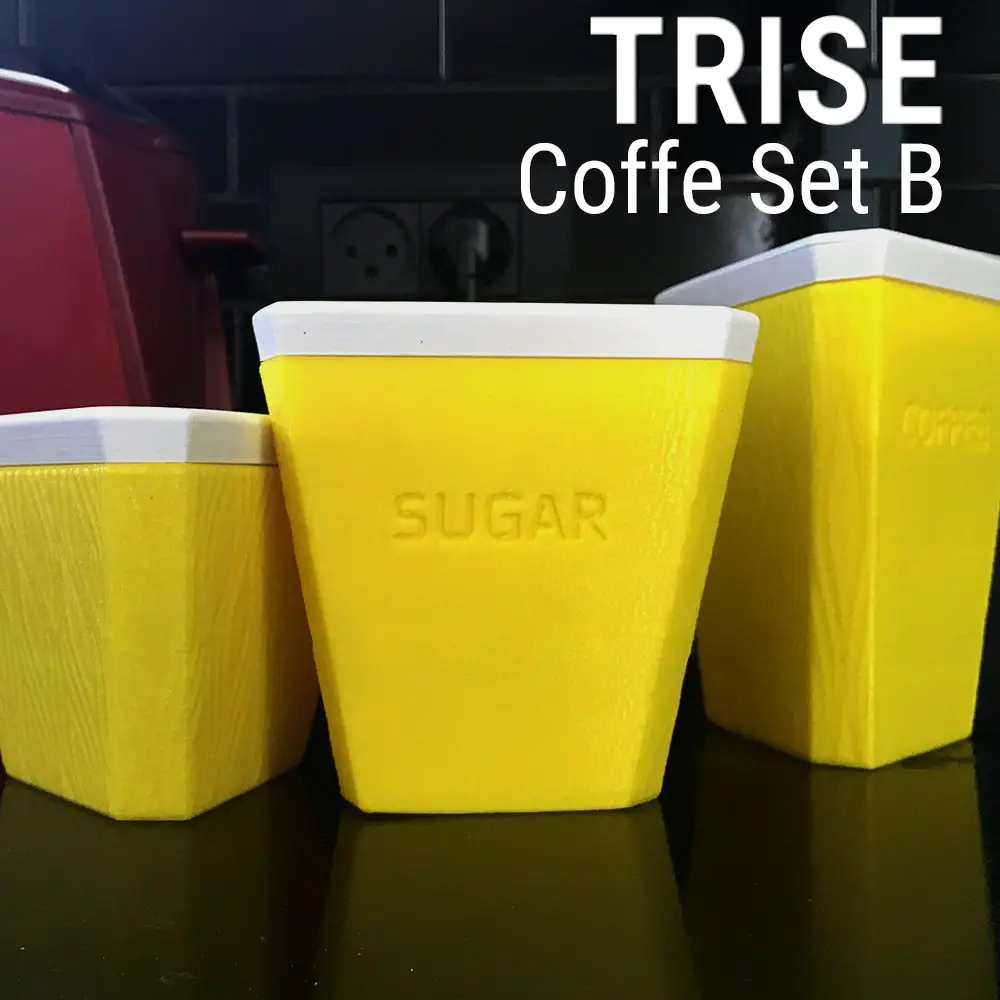 The TRISE collection consists of 3 basic bowls or holders or storing your coffee, sugar and any other supplement you add to your coffee. It also serves as an aesthetically pleasing bowl for serving visitors coffee making ingredients from. Download the model.
The Universal Bottle Opener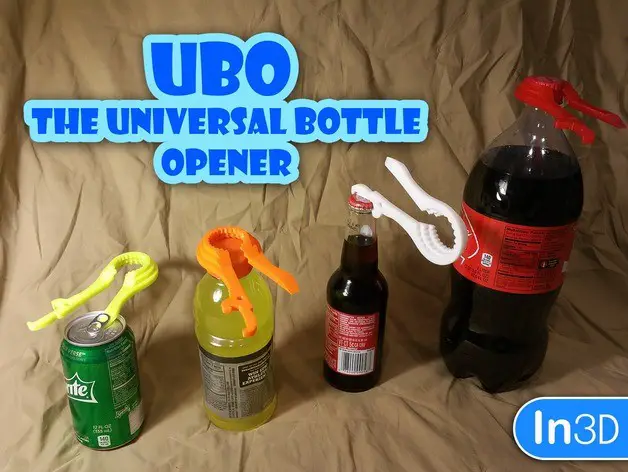 This unique opener is one you must consider printing for its versatility and ability to open cans, bottles and everything in between. It is completely made from plastic and therefore can be used by little kids. Download the model.
Superman Cookie Cutter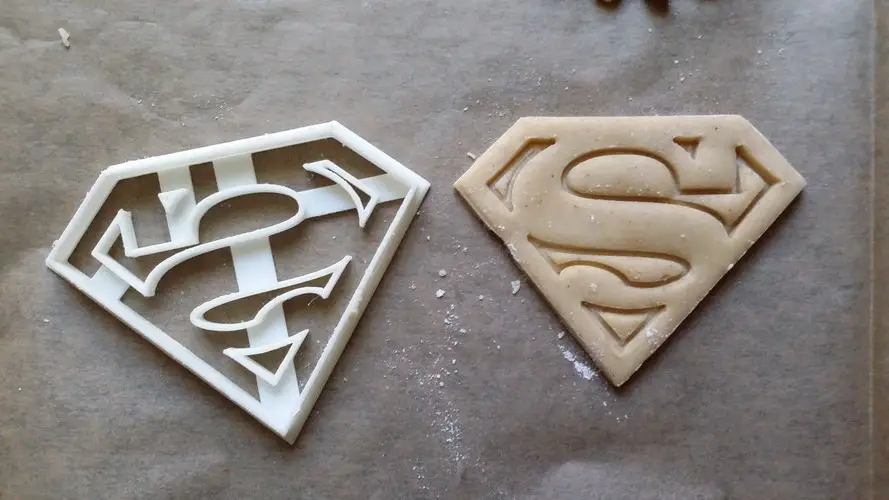 Do your kids love superman? Then why not spice up their cookie options by making use of the superman cookie cutter which allows you imprint Superman's iconic symbol into the cookies you make. Download the model.
Here we come to the end of today's article on some of the 21 kitchen utensils everyone should consider 3D printing for domestic use. And for those who have printed more unique utensils, we would like to hear from you if you are willing to share your ideas with the world.
You might also like these