The joys that come with gifting are one of the great joys in the world except you share some unpleasant similarities with Charles Dickens's Ebenezer Scrooge. But the common we face with the giving of gifts; is finding the perfect gift that family and friends will definitely appreciate. For 3D printing enthusiasts or hobbyists, this problem can be solved by going to the garage and creating something iconic from scratch.
Here, we will explore 3D printed pen holders you can create for your personal use or to put a smile on the faces of friends grinding 9 to 5 jobs. Outlined below are some cool ideas you can lift off.
Cool pen holders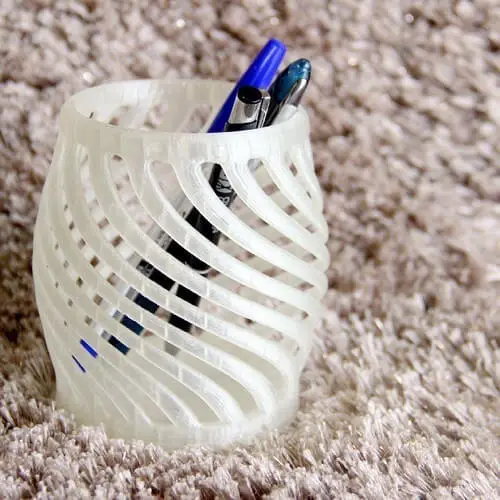 This stylized pen holder is a wavy container built to accommodate pens of every shape and size. Aesthetically, it is a cylindrical shaped translucent holder with a meshed body design which serves as the boundary containing the pens you put in. As a gift, the stylized pen holder is a simplistic but useful item to have on a desktop. Its style coupled with a small base makes it easy to place without taking up too much of the user's workspace.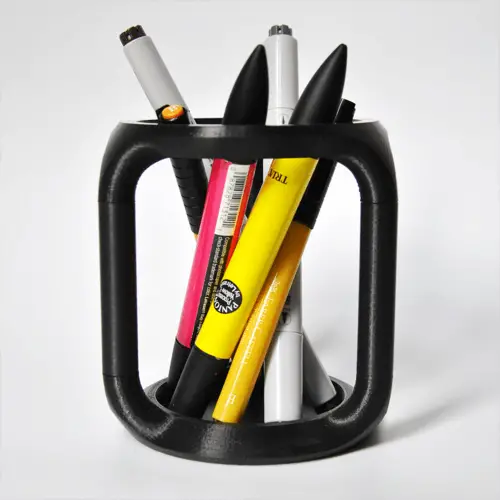 This pen holder is one you must consider 3d printing for those who enjoy minimalistic designs. On viewing the aesthetic pen holder, one is immediately struck by its simplicity, solidity and class. The pen holder consists of a base and three support beams which serve as boundaries for holding pens. You could either print it in black or use the favourite colour of your loved ones when printing the aesthetic pen holder. You can find printing details for this pen holder here.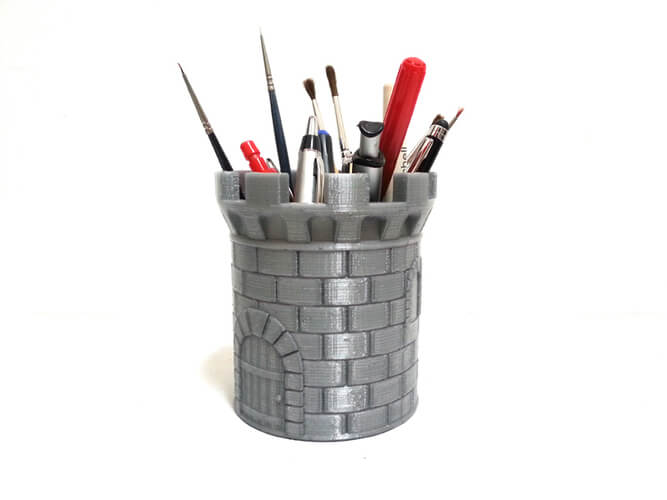 When looking for a pen holder which allows your kids learn the importance of putting or keeping things in the right places, the castle pen holder is the way to go. This well-built pen holder takes after its name in terms of design. It closely looks like a castle and the pens it contains mirror the spires commonly seen in pictures of medieval castles. The castle pen holder is an ornament with practical purposes and be rest assured that its beauty will ensure that your kids will make use of it.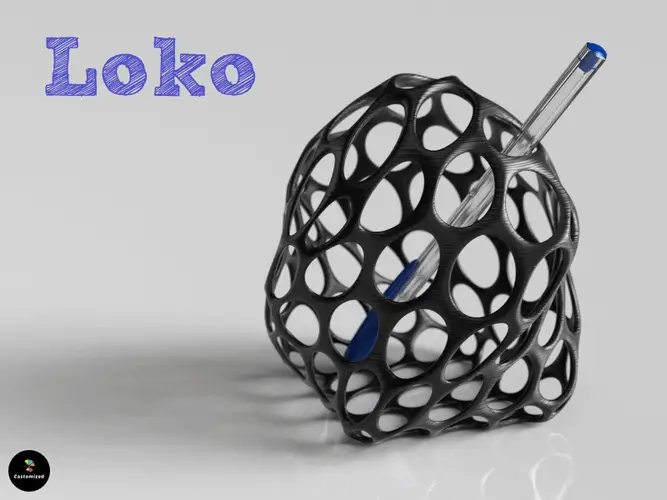 I call the Loko a new age pen holder design due to the features accumulated into the design of this item. The Loko was designed with one thing in mind; creating an aesthetically beautiful holder with a versatile shape to support it. Therefore a look at the Loko will invoke memories of a spider web designed to catch all the pens that comes it way. The body of this pen holder is designed to be meshed and these meshes serve as windows you can stick your pen into.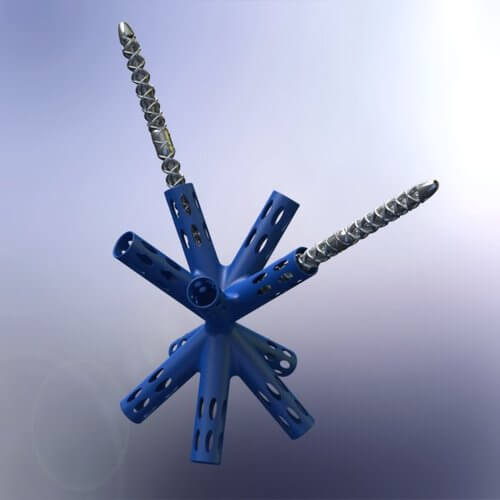 The canon pen holder is built like an 18th century canon shooter with fine openings for shooting missiles. The cannon pen is designed to be versatile in terms of support and openings for sticking your pens. Both ends are similar and have the capacity to serve as either a base or the space for your pens. The body of the cannons are also spotted with meshes that add their own stylish grace to it. Lastly, the support ends do not take up too much space which makes it a useful item to have on a workspace.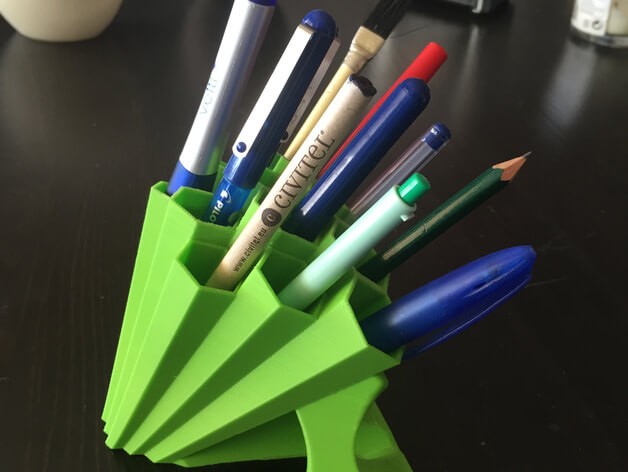 As the name suggests, the telescopic pen holder is made up of telescopic arms which all work together to form a slightly pyramidal shape when viewed from the open surface. It is truly aesthetically pleasing to eyes and will serve as a good gift to anyone working in an official or corporate setting. What makes the honeycomb pen holder stand out is its beautifully clustered openings and the set of 4 support bases. It is also quite small which means it will easily fit onto most official desks.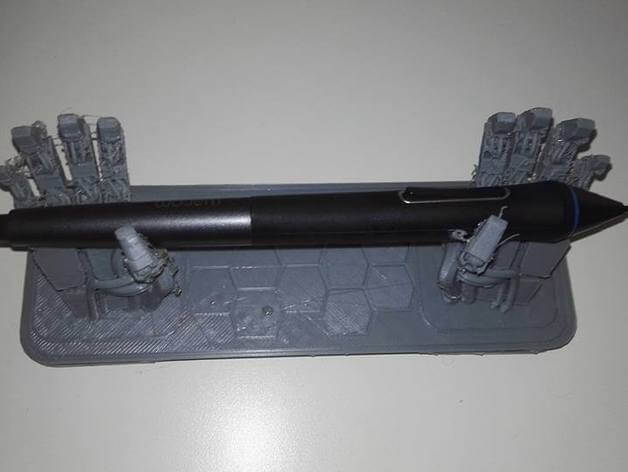 The robotic arm pen holder is definitely a more advanced 3D printing project to pursue. But getting the printing aspects right will leave you with a truly creative masterpiece you can gift out to just about anyone. Taking a look at the design, one will immediately notice the amount of work that was put into creating the digital 3D model and what it will take to print this. The robotic hands holder consists of two robotic grips with fingers and a palm which serve as the holder for your pen. It comes with a square base which provides the needed support.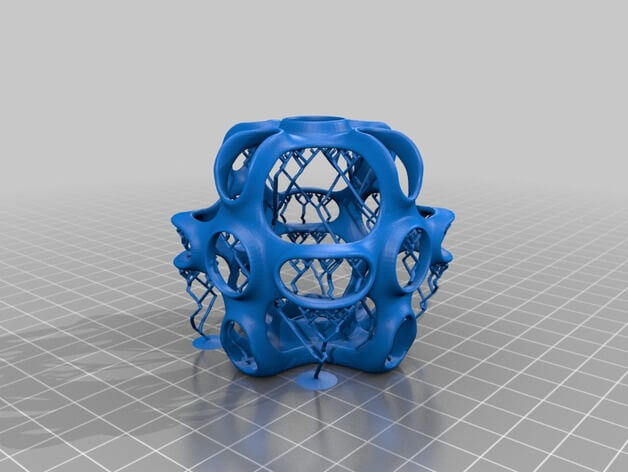 The MathArt holder is a pen support station created out of multiple meshes which vary in size. It is built to hold approximately 8 pens and its solid support base provides enough anchors for it. The holder is quite beautiful and rather compact which definitely makes it a hit for anyone looking for a small pen or pencil holder to organise a desktop.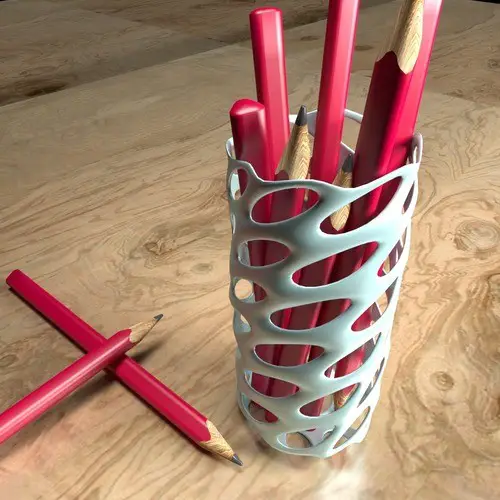 On completing the 3D printing of a Voronoi vase, one will immediately be reminded of a Sippy cup without the covering end. Also, this beautiful design comes with a mesh surface which of course spots holes through its length and breadth. It covers a small surface area which definitely makes it the pen holder to have when working with smaller desks or workspaces.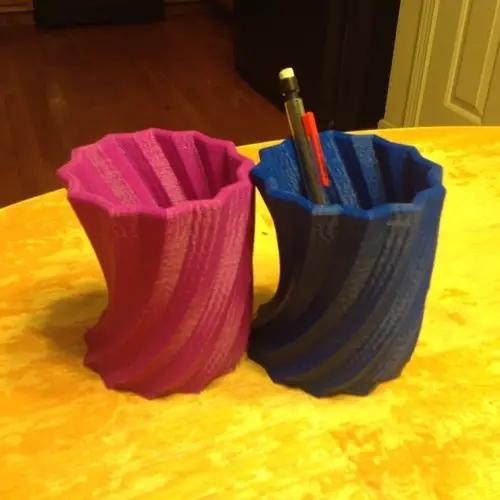 This penholder is a beautifully crafted piece that consists of a twisting or spiral surface area which opens up to the world. Users will put or store their pens at the open end of the spiral which enables one to admire the craft that went into creating it. The name 'star' also comes from the start shaped ending of the penholder.
Here we come to the end of the top ideas we believe can inspire you to develop your own 3D printed pen holder for whatever reason you choose. The links attached to the items on the list also provide more technical details such as getting the STL file for each drawing as well as what it takes to accurately 3D print them.
You might also like these