The Architectural community is currently going through a period of modernization and this in part, has led to the creation of multiple productivity tools and applications. And for the upwardly mobile architect or constructor, he or she must continue to stay abreast of these changes in order to remain competitive. This is why today's posts wolf be focused on some of the best and free architectural software that you should know.
To further simplify this post, the software provided here will be categorised into 3 important sections that affect the life of a working architect. These categories will focus on collaboration, productivity, accuracy and innovation.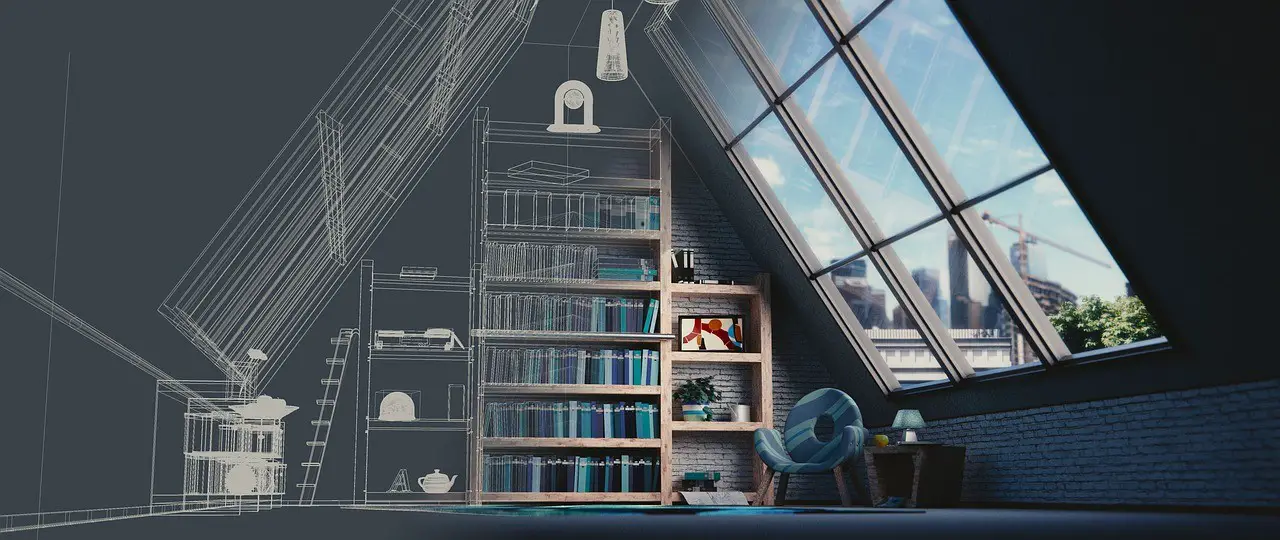 Free collaborative tools every architect should know
The average architect never works alone. He or she is always part of a production or construction team tasked with planning or designing a project for clients. This is why working with effective collaboration tools or software apps is required. So the first tool on this list is:
Hibox
Hibox is a free collaboration tool or software that can be used to manage all the processes involved in a project. It integrates the use of real-time chat features, file sharing feature and video-conferencing. Hibox has been used by organisations looking to streamline or manage all its working processes in one digital environment. This is why architects can collaborate using the features provided in this software or digital platform.
For example, when a project is coordinated on Hibox, architects can share file designs directly with the parties involved in the project. Also, it takes collaboration a step further, by including timesheets that can be used to track a participant's progress. Therefore, when two or more architects are working on a similar project, both parties can easily monitor each other's progress through the Hibox software. Although many features of the software are free, its user will have to pay a small fee to be able to make use of third-party applications such as Gmail and Dropbox which can be integrated with the app.
MeisterTask
Another collaboration tool to take note of is the MeisterTask. This free software application is basically a limited version of the BIM applications such as Revit BIM that you currently know. The MeisterTask provides all the needed tools construction and architectural team needs to collaborate, store designs and share these designs to third-party platforms.
The free software application also integrates the use of instant messaging that allows the different parties involved in a project to communicate when needed. Although free, this application comes with a limited storage plan which means you will have to pay to secure more space for your team. MeisterTask can also integrate third-party apps such as Dropbox, Gmail, slack etc.
Free Productivity tools for architects
Highrise App
In terms of productivity, speeding up workflows managing multiple clients, the Highrise app is a helpful tool to have by your side. The application simplifies many processes from the business side of being an architect. It does this by helping you keep track of the deals, contracts, and agreements you have made. It is also helpful in assisting you to follow up with leads and prospective clients as the app sends you regular reminders concerning the next step to take.
The Highrise app is also a great productivity tool for freelance architects managing a team to have by his or her side. This is because you can register email addresses of clients as well as other freelancers you happen to be managing on the app. Therefore, when the need to send bulk messages occurs, you can simply initiate the entire process using Highrise.
Lastly, you can store invoices marketing campaigns and other work-related documents on the app. This makes it possible to access your documents and work on the go. The free version of the Highrise app allows you to register two users and approximately 250 contact information.
Clockify
Even the best of us, struggle with procrastination. This is why it is important to make use of a time tracking app. Clockify is a time management app designed to keep you on your toes.
Architects can take advantage of the time management capabilities of this application. The first thing to note is that you can create tasks and assign specified time duration for their completion. You can also use the application to put yourself on the clock when charging a client by the hour. Therefore, architects working freelance can use this app to monitor their billable hours as well as notes how productive they have been during the duration of time such as a day or week.
If Procrastination has been your bane, then you must consider getting the Clockify app to organise your work life. An added advantage of this app is that you can make use of it to monitor the time spent by team members working on a similar project.
Archisnapper 3: If you are the kind of architect who loves being on the job but hates what comes after, then the archinsnapper is for you. The term 'what comes after' used here refers to the task of organising all you have collected and learnt during a field work into a formal document or report. This free application can help you do away with all the stress involved with the documentation process.
The Archisnapper, allows you to take pictures of field work, store them, and integrate them into the report you plan to make. This makes it your digital scrapbook that can aid your work documentation. The Archisnapper also stores all these details on the cloud thereby ensuring nothing is lost. The app is totally free but to make use of all its extensive features, you will have to pay a premium fee.
Flipboard
Are you interested in having all your information in one place? If yes, then the pockets app may just be the right tool for you. With this app, you can put all the construction, architectural, and design journals you love to read in one place. This will make your research and reading as well as the learning process easier to handle.
With the aid of pocket, you can also save the links to old articles to read at a later date. This process of managing your reading process means you will not have to ever forget reading topics you have saved for later. Lastly, freelancers can use pocket as a reminder tool. And to do this, you can simply add procurement and job outsourcing platforms to your pocket list. This way, you will receive daily updates on the available jobs on your preferred working platform.
Dropbox
This is one application currently known by just about everyone. Dropbox is a free cloud storage platform that allows you store or create a permanent backup option for all your plans and designs. In today's digital world, drop box has been integrated into almost every digital platform currently in use.
Having this application is one of the best ways to put your mind at rest as an architect. This is due to the fact that you can actually update drawings from AutoCAD and other cad software apps directly to Dropbox. As you probably know, Dropbox is totally free and by free I mean that you get approximately 5 gigabytes of free space to work with. And even when you have exhausted your free space, it offers one of the cheapest cloud storage platforms out there.
Dropbox also aids the collaborative process, as it allows you to share files directly from Dropbox to clients and any other interested party working on a project. Dropbox also provides a mobile app that helps architects to work on the go and share ideas regardless of where you might be.
SpeechNotes
Another productivity software that can prove helpful for architects in the field when the need to see quick notes arises is the SpeechNotes application. This app's main function is to translate your spoken words into written text as long as your voice or speech tool is activated. Therefore, you can speak ideas and turn them into text or you can make a report while you are conducting a field inspection.
The converted text can then be saved in word documents or PDF format and shared to interested parties working with you on a project. The SpeechNotes app is very accurate and is equipped with over 180 languages and speaker accents for you to choose from. And once you have chosen a language option, you will be prompted to download this option for offline use. Therefore, if you are tired of typing reports, emails and other documents, the SpeechNotes app is something to have. Lastly, the app is totally free and can be downloaded from the Android and Apple app stores.
Other Great Software Applications for Architects
MileBug
Keeping track of every expense you make while handling your day to day activities is one way to stay responsible and live within your means. The MileBug app can be used to monitor your financial activities as well as your travels and movement when working.
It is also a great tool for freelancers and business owners in the architectural community who are struggling to keep financial records and limit spending habits. MileBug can also help you calculate your tax deductions that are due to frequently travelling for work.
The Upwork Mobile App: how goes the job search? Searching for a job as a newly graduated architect or as an old timer who has being out of work for a long time can be a difficult process to crack. And this is one of the major reasons why architects choose to go into freelancing or start their own drafting and planning business. Whatever your situation may be, it is important to know that there are a couple of freelancing options which you can take advantage of to make ends meet. And working on Upwork is one of the options.
If you are interested in freelancing, then downloading the free Upwork app is highly recommended. The app includes a 'find job' section which allows you to narrow your search for architectural jobs that appeal to you. You can also find jobs in your immediate area through the filter feature on the Upwork app.
AutoCAD 360
Autodesk's AutoCAD software is currently the most popular drafting software currently been used by architects worldwide. And to make some of the drafting features available to designers and drafters on the road, the mobile-capable AutoCAD 360 app was developed. This app allows you to log in to your AutoCAD account as well as Dropbox to access your files.
Once logged in, you can proceed to view already designed drafts and share them as you see fit. This means that you can answer client questions relating to a draft regardless of your location by simply downloading the AutoCAD 360 app. The app is currently available on Android and iOS based devices and is totally free to use.
Creo Sketch 2D: the sketch is another application that you can use to complement your primary computer-aided design software application. With this app, you can make quick drafts of the ideas that come to you while in transit. You can also make use of the app to edit files on your cloud storage account by simply downloading the needed file and uploading it to sketch.
This app should be viewed as a quick fix for architects that need to make a drawing decision immediately. Therefore, if a quick quote on a project is requested by a client, you can quickly sketch an idea and add it to your reply. This totally free app is available on the Google Play Store and iTunes.
MagicPlan
The MagicPlan app is a digital measuring tool that you can use to take readings wherever you are or if you forgot your physical measuring instruments. The app works by simply taking pictures of a place or room with a camera and creating floor plans as well as give estimates when needed.
The measurement and estimates MagicPlan records can also be transferred to your computer if you need to include it in presentations. The app is totally free and is available on Android and iOS based devices.
Conclusion
An architect can enhance his or her personal development by choosing to take advantage of some of the benefits architectural software applications provide. And the software applications listed here are all guaranteed to help you meet your set goals.
If your goal is to learn more, collaborate efficiently, or supplement your current income, the software apps on this list have just the right tool for you to use in accomplishing the set goals. This is why we have included applications such as MileBug to help you surpass your financial targets.