Draftsight is a unique program designed to assist in the creation of new CAD projects. This two-dimensional program from Dassault Systemes allows people to edit DWG files in an environment similar to what AutoCAD uses. It can allow people to edit such files regardless of the software that was used to create it.
This was introduced by Dassault as a program dedicated to the development of CAD files and it was also created as a product that costs substantially less than what many other similar products do.
This program is available in both a free version and in a professional version that can be ordered for $250 for one year's use.
Draftsight will assist in the creation of a stronger setup that is easy to follow. It will create a design that is unique and easy to handle when trying to create only the finest design points.
A Description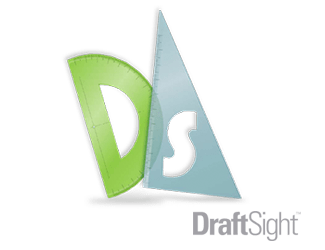 Draftsight focuses on a system that allows all computer-aided design projects to be organized as carefully as possible. The first thing people will notice when using Draftsight is that it has a rather familiar interface. It is designed to be as similar to AutoCAD as possible without looking too unusual or otherwise hard to maintain and manage.
The positives that come with Draftsight are especially noteworthy:
The program works very fast. This is thanks to its smaller footprint.
The interface can be adjusted and customized to one's desire.
Binary and ASCII DXF files can be created through the program.
Files can be exported into different formats. The program has a conversion tool that allows CAD files

to be converted into many picture formats so they can be read by more devices.

A Cartesian coordinate system is used here. It uses numerical coordinates to organize items and determine their lengths in as accurate of a manner as possible.
Users can take advantage of these features to create all kinds of special displays and setups. A user can create arcs and lines, hyperlinks, tables, points and more. Different fills can also be supported through this program.
Those who order a professional version will enjoy many added benefits:
The professional version of the program operates in many languages, particularly the VBA and C++ languages.
It offers remote desktop support.
API support is available for an extended variety of files.
The program can also be carefully tracked; this is suitable for businesses that may have more licenses. The user can track how users access files and create limits on what particular people are able to access.
This is all supported with an extended community of users. The community has a massive library that has CAD drawings from hundreds of supplier catalogs from all sorts of major companies like 3M, Clippard, Norelem, and Sherex.
The Best AutoCAD Alternative?
The fact that Draftsight costs substantially less than AutoCAD already makes it a good cheap alternate CAD program. However, it might actually be the only viable AutoCAD program for anyone to really think about. This is thanks to how it's not only easy to use but can also take advantage of an extended number of different procedures as they are required.
The main reason why it's a good alternative is because it doesn't work with LISP routines. It does not work with express tools either, thus allowing the user to have more control over the entire editing process.
It also works with batch printing processes. Batch printing allows for more files that are linked together to be printed as needed, thus simplifying the overall process.
Draftsight can also read a larger variety of files. Unlike AutoCAD, Draftsight can read TIF, PDF, PNG, JPEG and GIF files. This in turn allows the user to edit designs saved through some of the more commonplace picture file formats. The user can also create new files in those formats from scratch.
More importantly, the design is made with an interface that is easy to adjust based on the demands the user has. By using this program, it will be easier for more items to be adjusted and fixed as demanded. This in turn allows for more control without worrying about any issues that may come about while trying to make a 2D design more unique.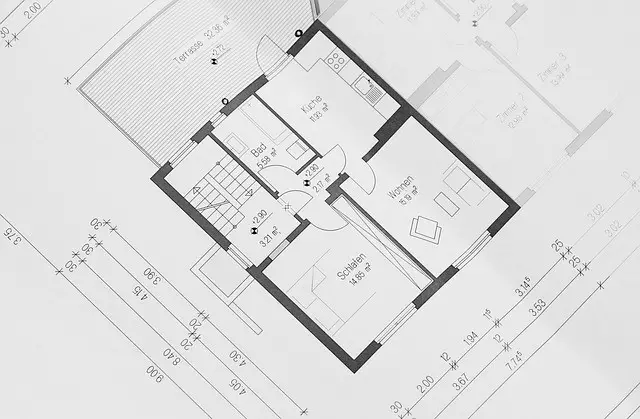 Who Is It Made For?
People who are looking to get calculations and drawings as quickly as possible can utilize Draftsight. This program works wonders for how it quickly measures items and objects within the program and will review all created materials in as little time as possible, thus allowing the program to stay efficient and function as well as possible.
This especially works well for those in the architectural and design fields. It also works well with mechanical design processes. People who are trying to design moving parts for machines can use Draftsight to get an idea of how well different controls and setups may be used. This program is also easy to use for both professionals and for students and casual users who are trying to learn more about the CAD process.
Smaller companies can use this program to create entity groups with ease and to create drawings that comply with particular industry standards. Professional users can also upgrade to use macro recording and layer preview features. A professional user can even attach a PDF document under a drawing through the program's AttachPDF command.
Larger organizations can also utilize Draftsight for their demands. Professional users can get a full network license and even use APIs to automate the program to their liking. When used properly, it will facilitate every single design demand that a large organization has.
Its Limitations
As useful as Draftsight can be, there are some important limitations that all prospective users should take a careful look at:
The API functions are known to be slow at times and work best when handled by those who have a greater deal of experience with the overall process of using API programs.
Not all files can be compared and edited alongside each other. Individual programs may be required depending on the file format that has to be updated or used.
Enterprise users must get at least five licenses to work with if they want to get a high-end version of the program.
The limits of this program are important but they are not far too commonplace. This in turn allows for more control without being any harder to use than necessary. It will create a better approach that is not too confusing or otherwise challenging to handle.
Draftsight made projects
Draftsight is capable of supporting a number of general functions. In fact, users have proven over time that Draftsight can work wonders for many design purposes.
A project that is made through Draftsight can be designed to create a beautiful look that is accurate and easy to use. Projects may be organized with a series of layers that will analyze the measurements of individual items that are being reviewed and generated in the program. When used right, this will create a better setup that is as easy to handle as possible without being any harder to follow along with or use than needed.
In addition, the user can easily take the Cartesian system in this program to make it easier for people to review and measure. It makes the process of generating new ideas as easy to handle as possible.
Final Thought
The need to have a fine CAD program is important but it's even more important to have one that is flexible and affordable. Draftsight is a program that works with more file formats, including many commonplace and popular formats, and is not too expensive. It can work with a free version or a paid version for high-end use that is surprisingly affordable. Draftsight, when used properly, can be efficient and useful to the general design needs that one might have.
Draftsight will give users a careful control over their 2D design plans. Its simple interface and its extensive variety of support for different file formats will especially be perfect to find. This, in turn, makes it easier for the user to control different functions and setups in the overall design process.